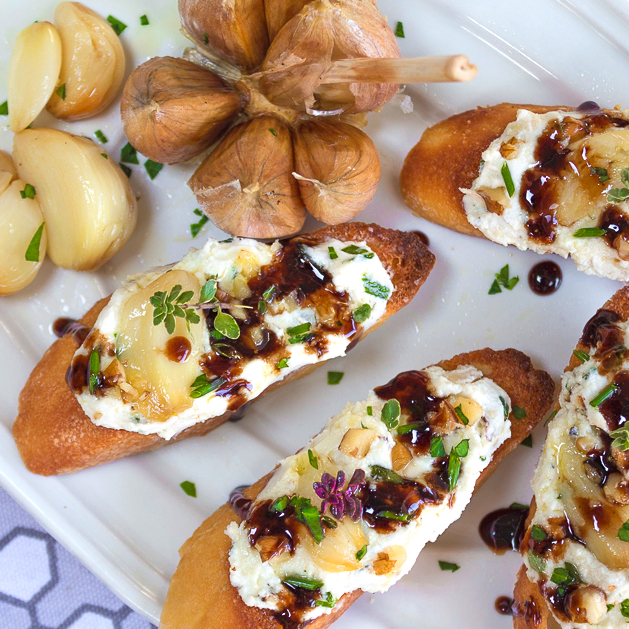 Holiday Hors d'oeuvres – From Latkes to Tapas
The holidays are times to gather with family and friends ~ to bing cheer, and indulge with spectacular food.
Try my inventive and Special Appetizer Recipes which are made to be crowd pleasers!
Below are some of my favorite, well tested recipes for Holiday Hors d'oeuvres.
Many can be made a head of time ~ for ease of entertaining.
Natural ingredients… with creative flair!
See my notes underneath each as to why I'm loving each recipe.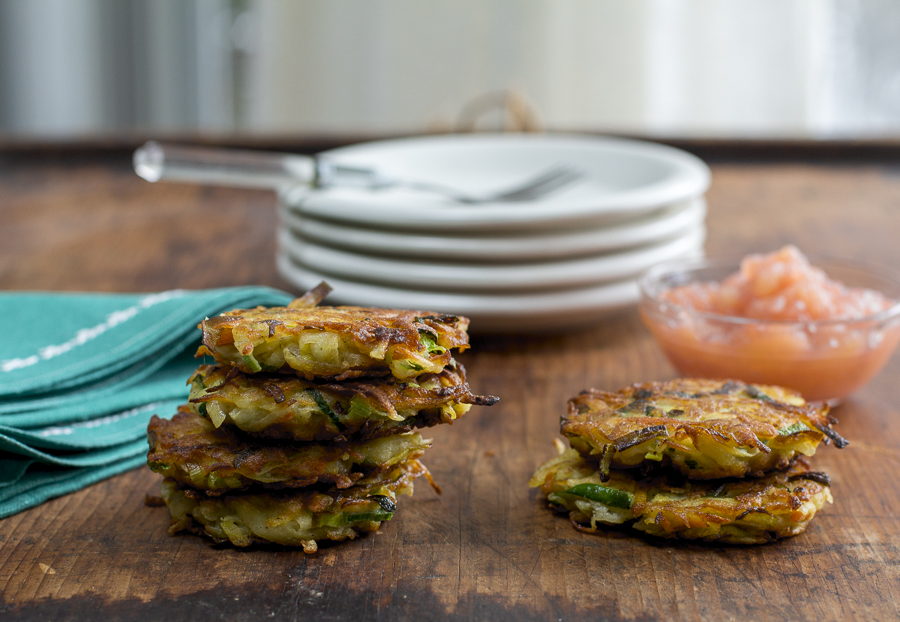 The perfect Latke recipe, crispy on the outside, tender inside… naturally sweet, salty and irresistible—it's a shame we wait all year to enjoy them!. Serve with my homemade applesauce.
Not just for Chanukah ~ enjoy these treats anytime… a real crowd pleaser!
Tips for THE BEST Latke:
Heat the oil  in advance – a cast iron skillet really holds the heat
Grate all the veggies first – ring dry
Grate the potatoes and ring dry in kitchen towels, or press through a fine mesh strainer and pat dry
DRY potatoes make the best Cristy Latke!
When the batter is done – quickly drop the latke batter in the oil, turn when golden – then turn over (might be a few times until golden and cooked through)
Add them to a paper towel lined tray to absorb lots of grease!
Reheat (paper towels removed) at 350 degrees if not serving right away.
Make homemade applesauce – nothing you can buy tastes as good… with no artificial ingredients!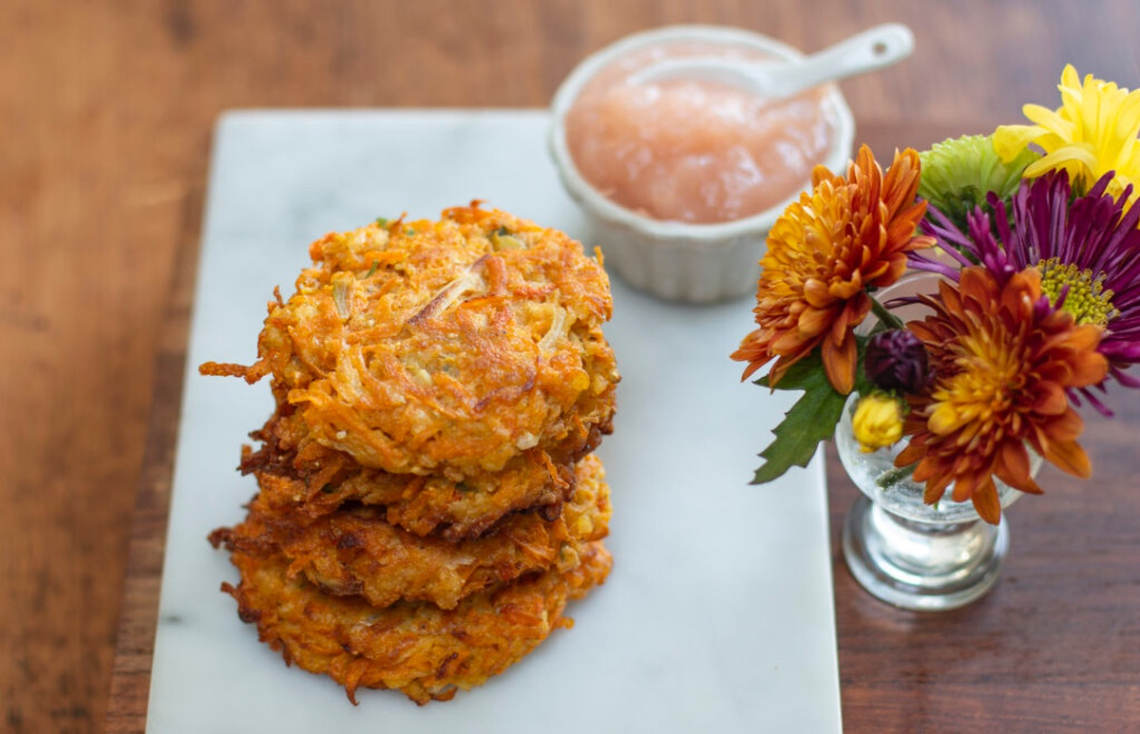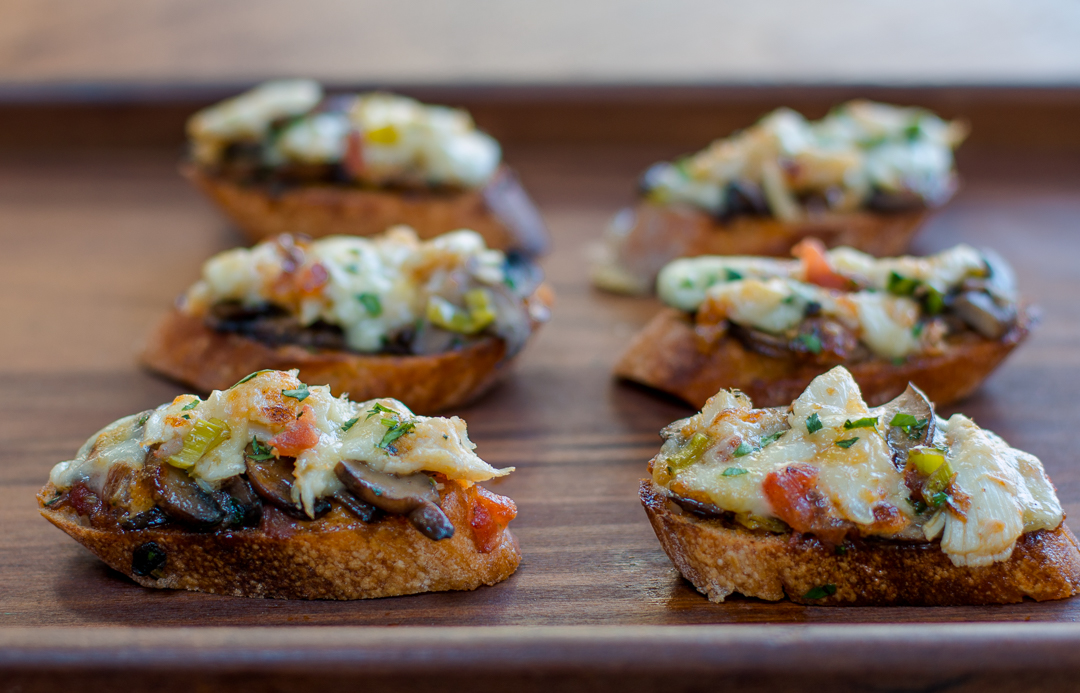 Tapas ~ little bites of tasty foods with bold flavors, originated in Spain; the Spanish term for "appetizer. Today, many call them snacks, canapés, or small plates of  food. 

These are easy to prepare and easy on the budget. Filling & satisfying.
Crispy baguette slices covered with a quick sauté of mushrooms, spiked with sherry & brandy and topped with a delicious Spanish cheese until melted and bubbly.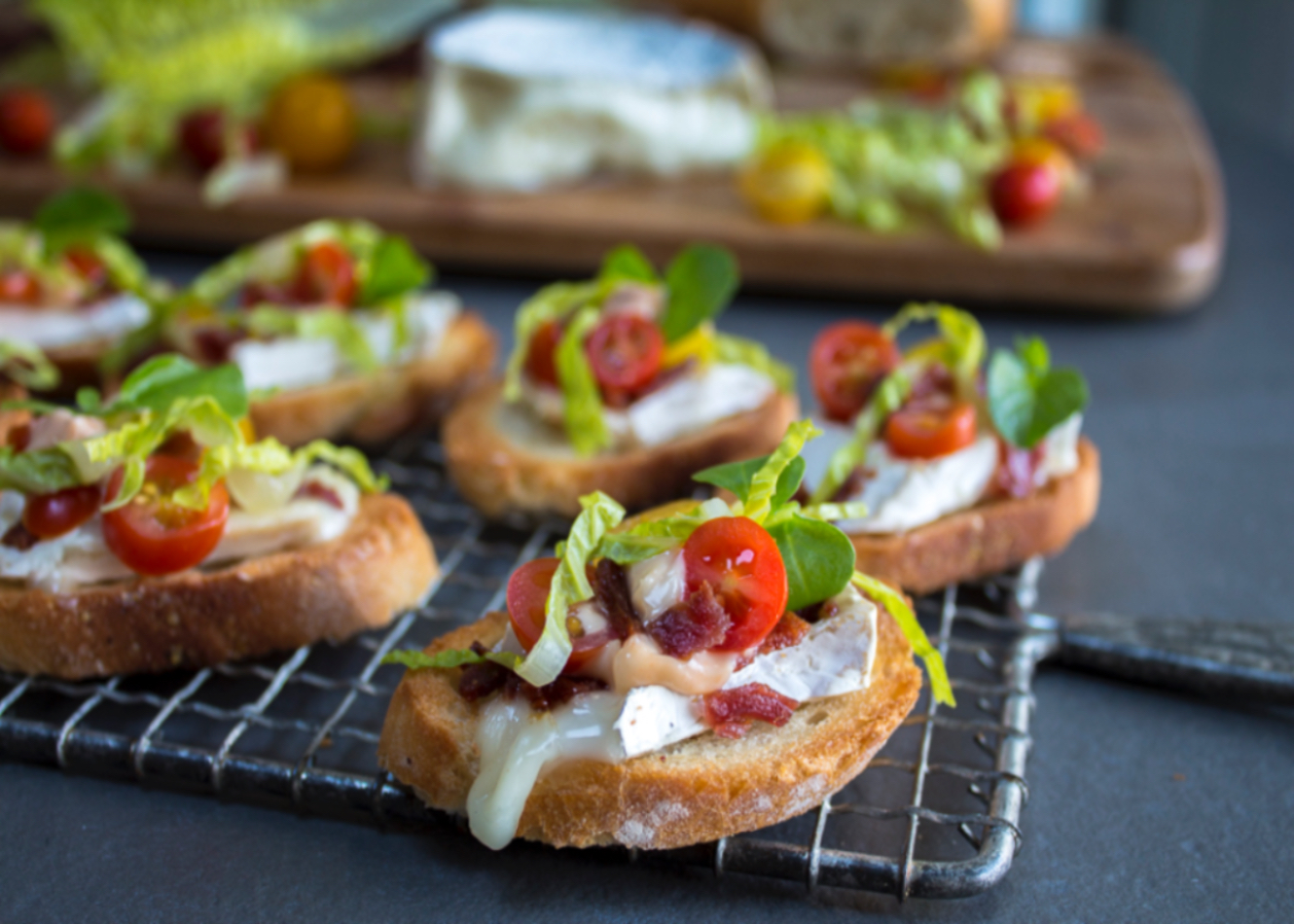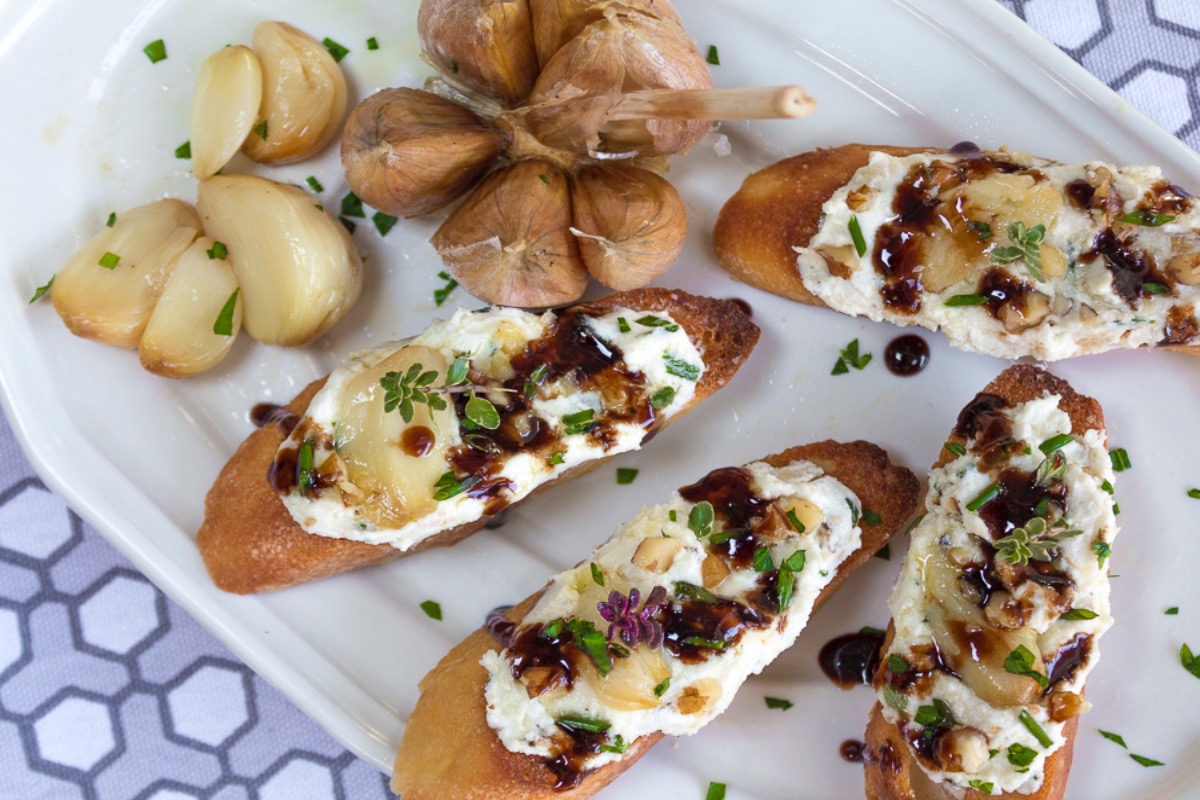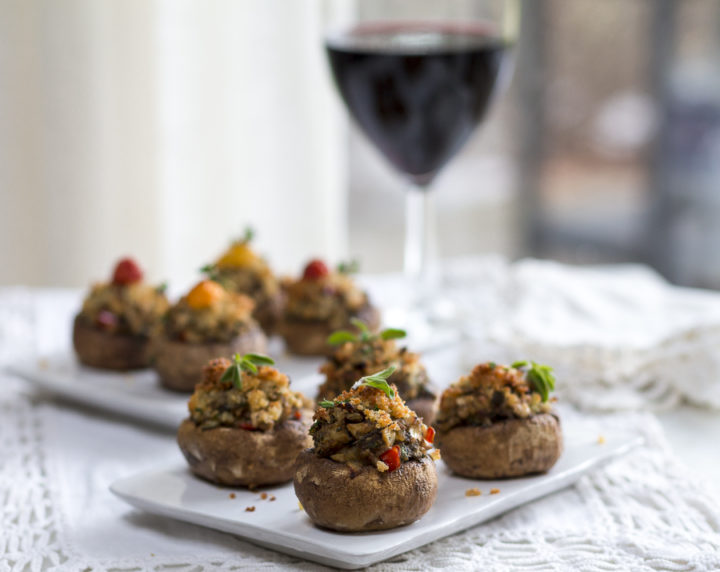 The pick up appetizer that's a party-pleaser, your guests will ask you for the recipe! Ring in the holidays & New Year with these make-ahead delicious morsels. A favorite party food – stuffed mushrooms are satisfying and these take on an Italian, Tuscan flair.  A hearty chicken, vegetable & cheese filling – you can also have as a satisfying entrée instead of an appetizer.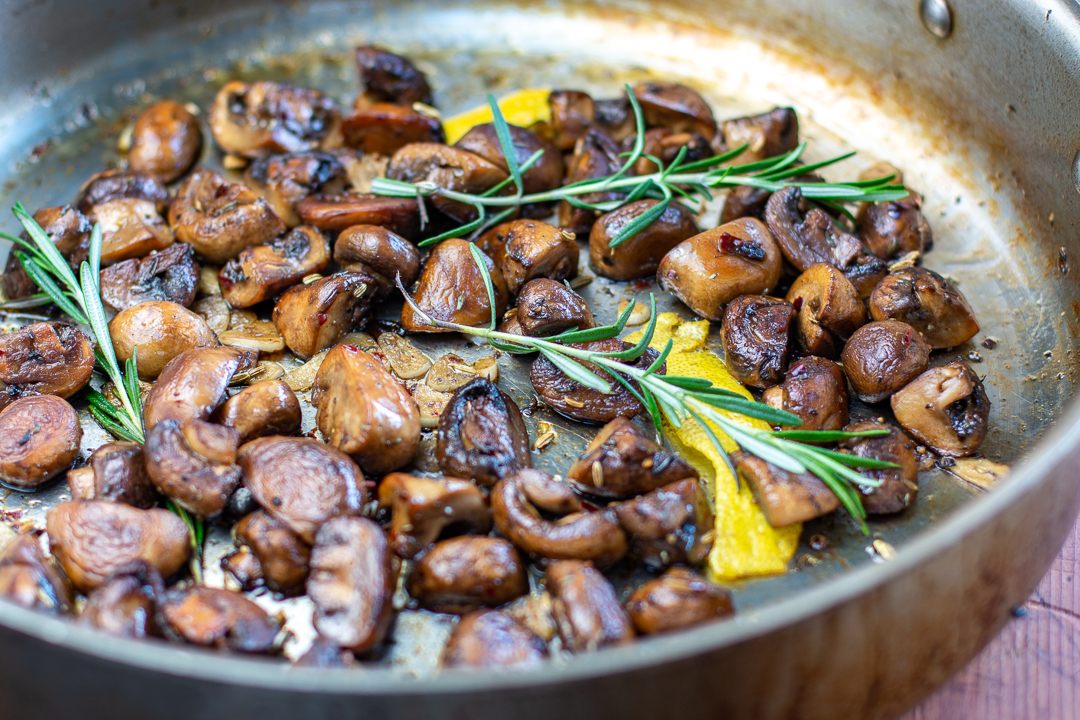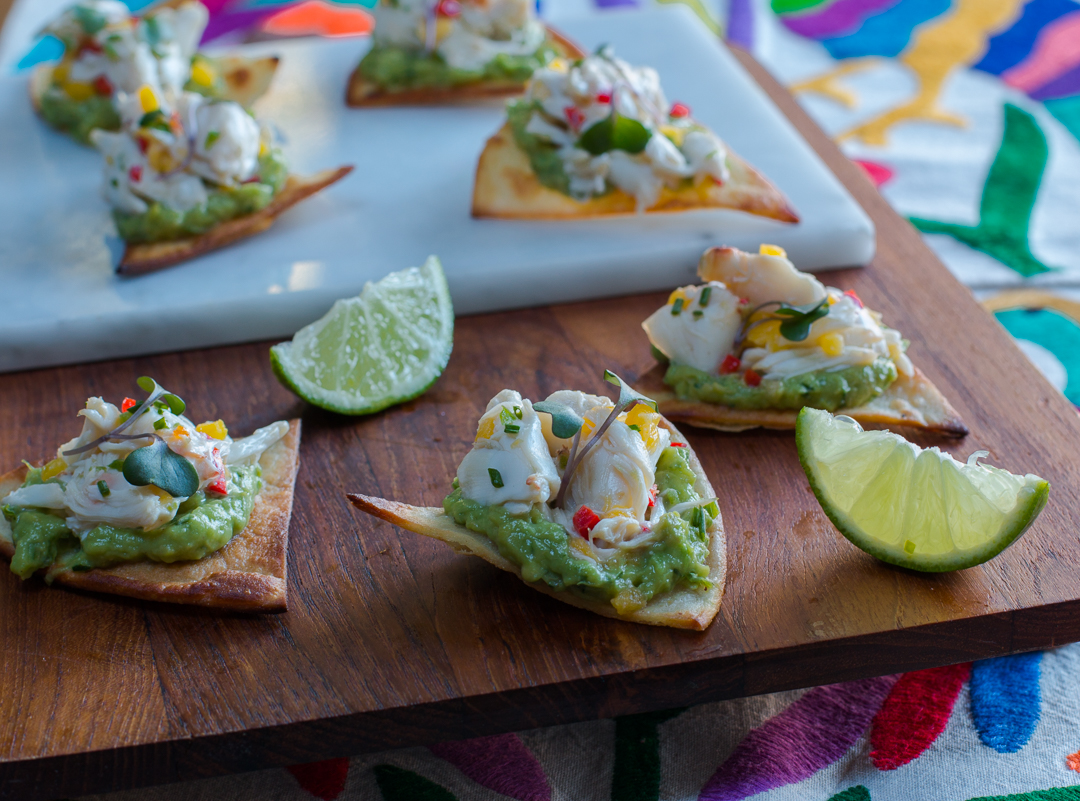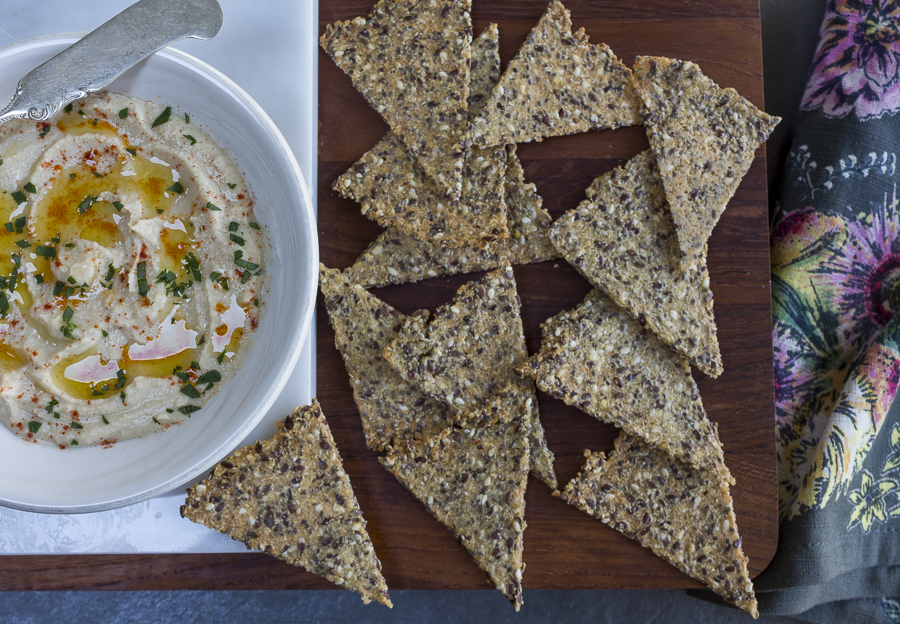 These homemade crackers are better than store-bought varieties with unwanted preservatives; plus, you can make them easily from your everyday pantry staples—and they're actually fun to bake. Serve with all  your Holiday favorite dips or just for snacking. Gluten-free, dairy free and sugar free…delicious!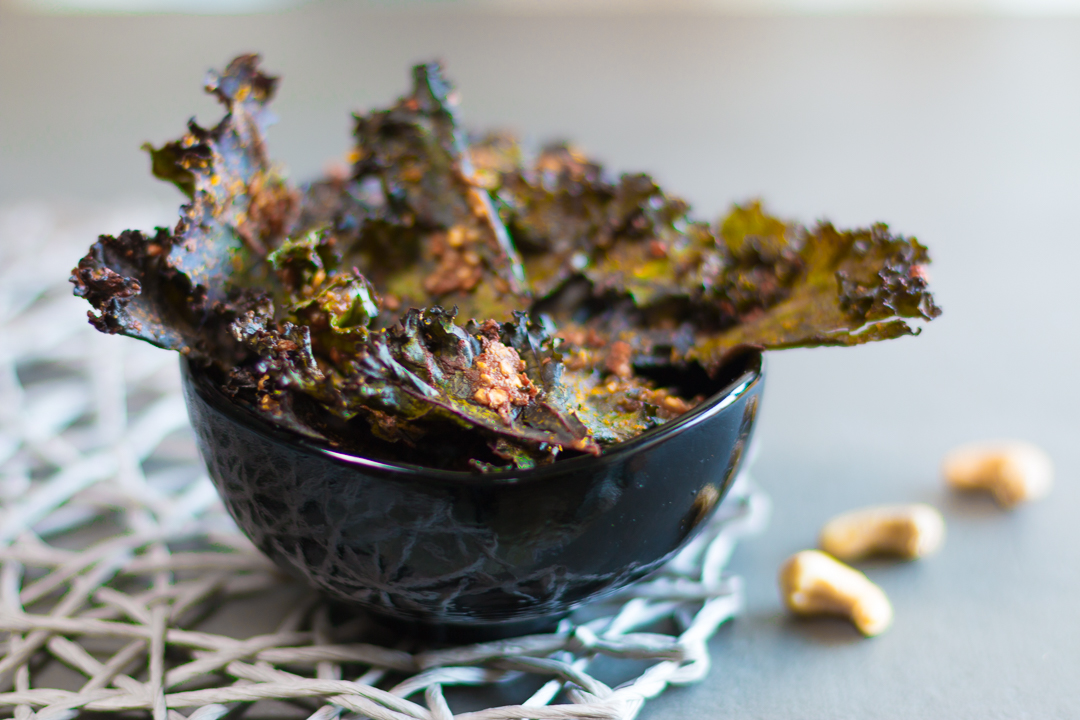 Another Kale Chip Recipe I Love ~
Homemade Kale Chips are crunchy with an addictive flavor, yet they have few calories and are a source of several essential nutrients. The ultimate healthy snack!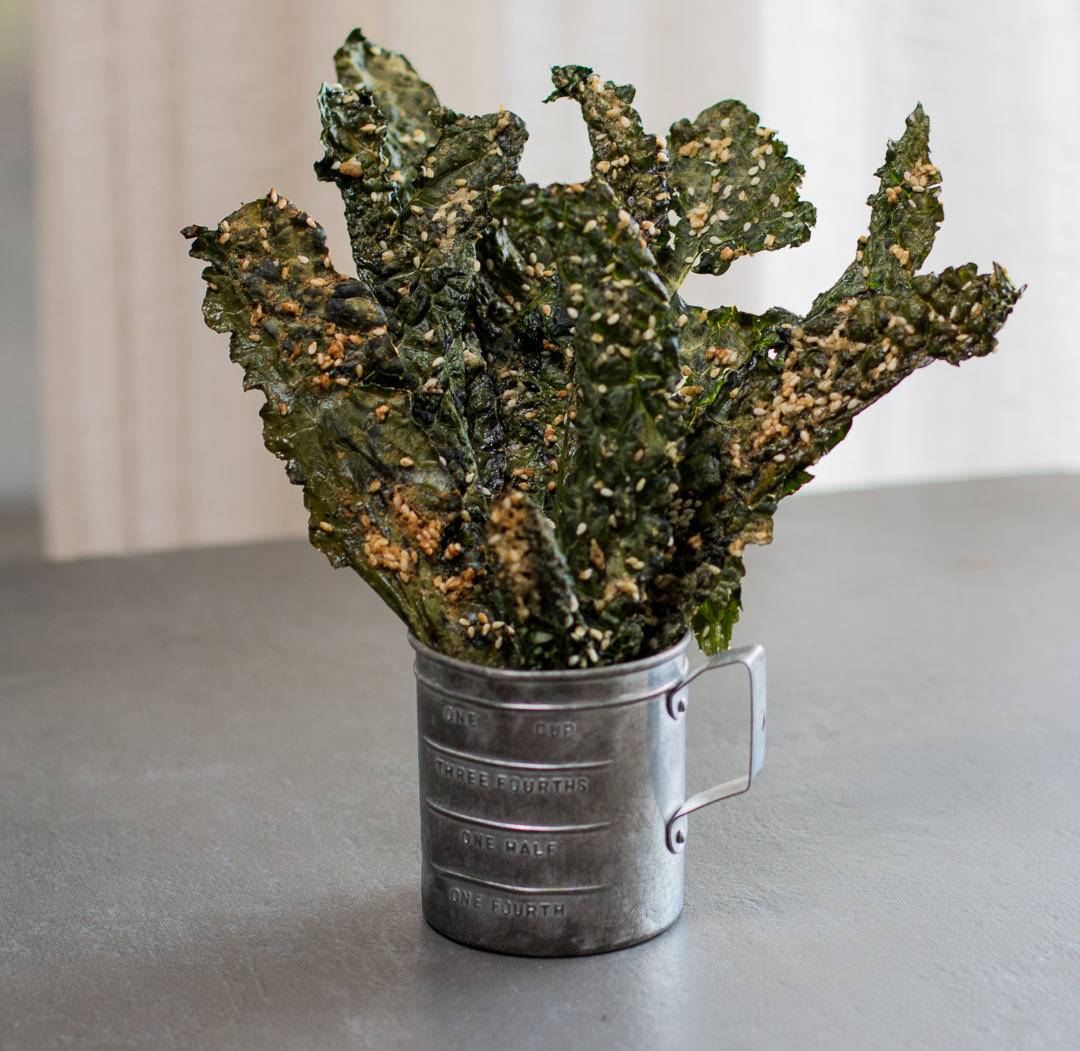 The Ultimate Appetizer with Southern Charm ~ Grilled Chicken with Pecans and a Maple-Bourbon Glaze on top of crisp Buttermilk Waffles and Sweet and Sour Sautéed Collard Greens. A special recipe ~ no fried chicken here! What a dynamic presentation.
No one will be able resist these! The ultimate party-pleaser!  My Favorite Deviled Eggs: Grainy Mustard, Purple Scallions, Thyme and a Crisp and Lacy Baked Cheese Frico Makes Them Pungent and Zesty.
For the HOLIDAYS ~ ALSO SEE:
and
A Happy, Healthy & Tasty Holiday Season to All,
Karen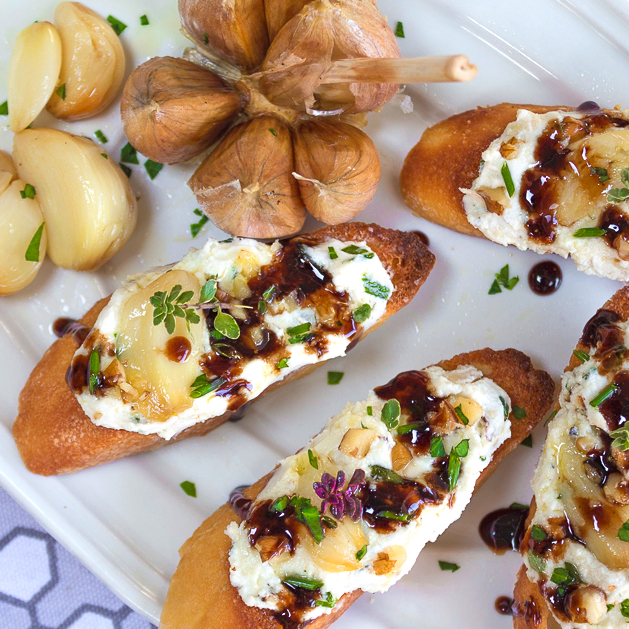 Goat Cheese and Garlic Pâté with Walnuts and Chives ~ Balsamic-Honey Drizzle
A wonderful spread with roasted garlic cloves for a mellow touch. Add some zest with the balsamic-honey drizzle. Holiday Entertaining just got a little easier with this tempting pâté – the perfect appetizer for Thanksgiving and Christmas celebrations.
Print Recipe
Pin Recipe
Rate this Recipe
Ingredients
3

large

heads of garlic

try to use domestic garlic2

2

teaspoons

extra virgin olive oil

1

pinch

sea salt

1

pinch

pepper

freshly cracked

4

small

fresh thyme sprigs

12

ounces

goat cheese

softened

3

tablespoons

extra virgin olive oil

1/2

cup

walnuts

small chop

2

tablespoons

fresh chives

cut 1/4", divided (use scallions if not available)

1/2

teaspoon

fresh thyme leaves

chopped

1

recipe

Balsamic Drizzle

see recipe below
Instructions
Preheat the oven to 375 degrees. Remove the outer paper layer of the garlic heads, still keeping the cloves attached.

Add them to a baking dish to fit, drizzle 2 teaspoon of olive oil on top, add thyme sprigs to the dish, and sprinkle a pinch of salt & pepper. Cover tightly with heavy foil and roast in the oven until the cloves have softened, about 45 minutes. This will depend on the size of your cloves.. mine were large, and took almost one hour. Add the remaining 3 T. olive oil, and stir into the bottom of the pan (a lot of flavor there.) Set aside.

In a medium sized bowl, add the softened goat cheese, walnuts, 1T. of chopped chives and thyme. Cream with a fork until combined. Squeeze the softened garlic from ONE garlic head on a cutting board. Mash a bit with the side of a knife. Add this garlic "puree" to the to the cheese mixture, combine well.

Add the flavored oil from the garlic baking dish to the mixture, mix in.
To Serve:
Place the pâté in a decorative bowl. Top with the reserved chives. Serve the TWO reserved roasted garlic heads on a platter with the pâté. Top with a little Balsamic Drizzle. Let your guests smooth the softened garlic on each portion. Serve with your favorite toasted bread slices and crudité.
For individual portions:
Smooth some pâté on toast slices (baguettes are nice) and top with some Balsamic Drizzle and chives. Arrange on a platter.

The pâté can be served warmed a little in the oven as well.
Easy Balsamic-Honey Drizzle:
In a small 6 " skillet, add 3 T. of balsamic vinegar, 2 t. raw honey and a few gratings of freshly cracked black pepper. Bring to a boil, then turn down to a simmer, stirring with a wooden spoon.Reduce by half, until thick (but still flowing glaze) about 3 minutes.
Notes
This recipe may not be reproduced without the consent of its author, Karen Sheer. 
Nutrition Facts
Goat Cheese and Garlic Pâté with Walnuts and Chives ~ Balsamic-Honey Drizzle
Amount per Serving
% Daily Value*
* Percent Daily Values are based on a 2000 calorie diet.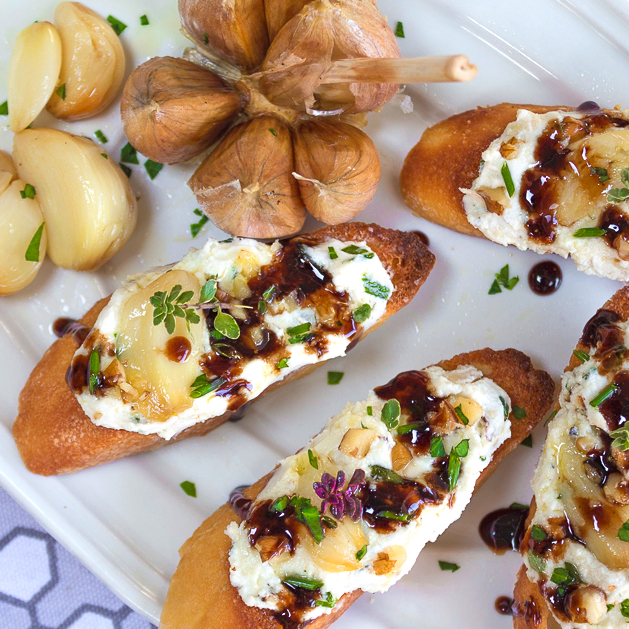 Karen Sheer