Cooking Classes
in-home, chef guided cooking classes
with Professional Chef Karen Sheer
Do you need a little assistance in the kitchen and want to take a private cooking class in the comfort if your own home?
All menus are custom designed to suit your tastes, skills, and kitchen equipment.
My classes include tricks, techniques, and tailored-for-you recipes that will be just what you need to make cooking an everyday part of the your life.
All menus are custom designed to suit your tastes, skills, and kitchen equipment.
Types of classes:
Private Intensive Individual
Group Cooking Lessons
Couples Class
Birthday Parties
Cooking 101 for Newlyweds or Beginners (makes a great gift)
What you will Learn:
Basic techniques to make healthy meals at home for you and/or your family.
A more seasoned, advanced cook? Let's cover International Cuisine with spices from around the globe.
Learn to cook with confidence with well tested recipes that will become your family's heirlooms.
Cook to impress: Get comfortable with a fabulous fool-proof menu for company. It's time to entertain!
Making your own meals from scratch means that you can always cook with fresh ingredients, resulting in your food being both tastier and more nutritious.
Learn the necessary cooking tools every kitchen & cook needs.
There's the obvious benefits of eating healthier – cook for yourself!
Become confident – cooking without a recipe
How to stock your pantry
The best kitchen/cooking essential to invest in…I have answers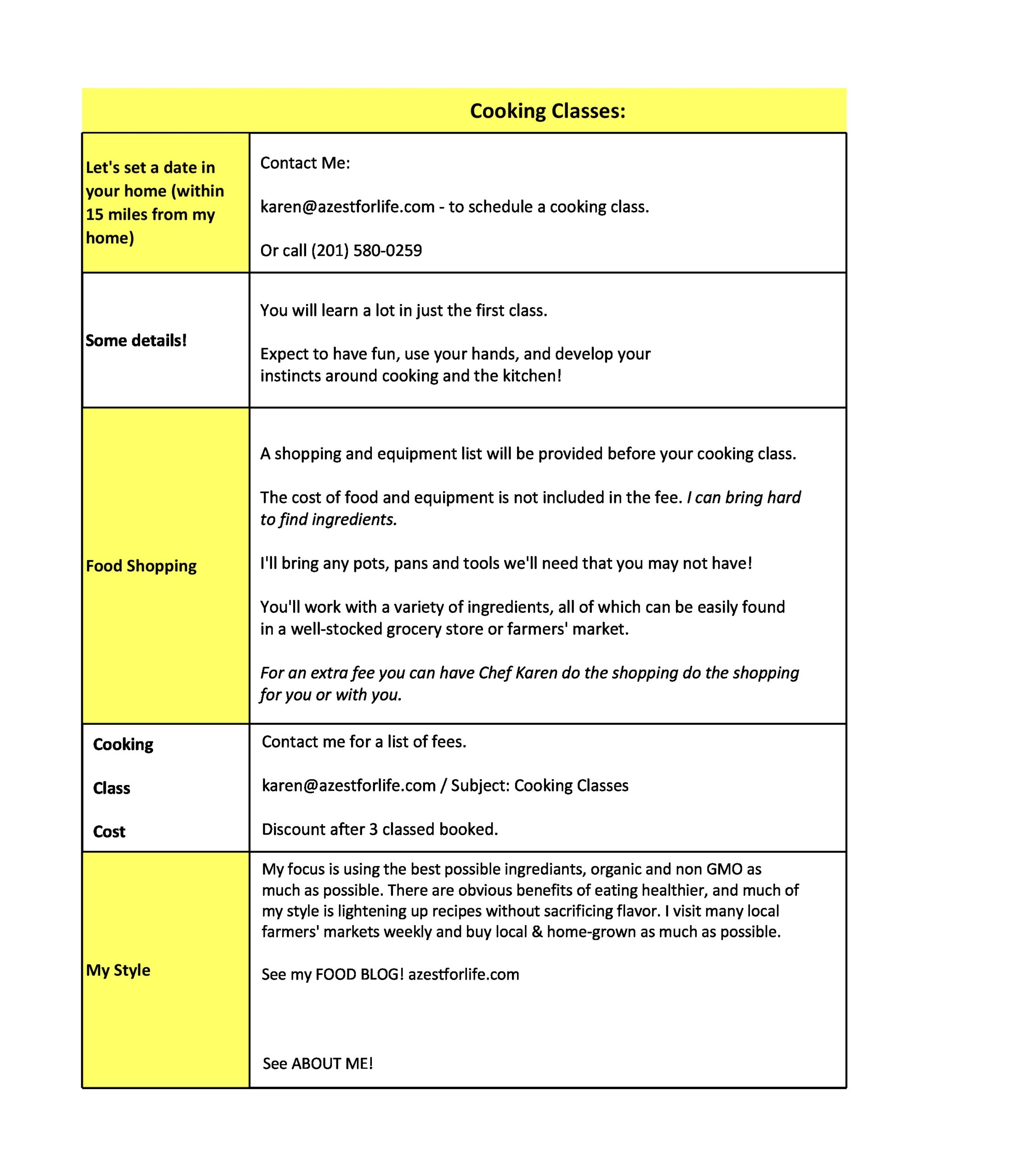 Tell me a little about you, what you want to cook, and when you'd like to schedule your private lesson. Let's meet in your kitchen!
I believe anyone can cook…and I can prove it. I've taught hundreds of people of all ages and skill levels how to cook whatever they want to learn. I know I can teach you, too. Enter the world of culinary magic…right in your own kitchen. Now you, too, can have a personal chef who shares her culinary secrets – so you'll be cooking like a pro in no time!