Karen's Raspberry Glazed Honey Cakes
The Most Delicious Honey Cake with a Secret Ingredient… Dates!
Made in Large Texas Tins and Glazed to Perfection.
Parve (non dairy) for Rosh Hashanah and Gluten Free.
See some interesting modern recipes for the holiday on the bottom.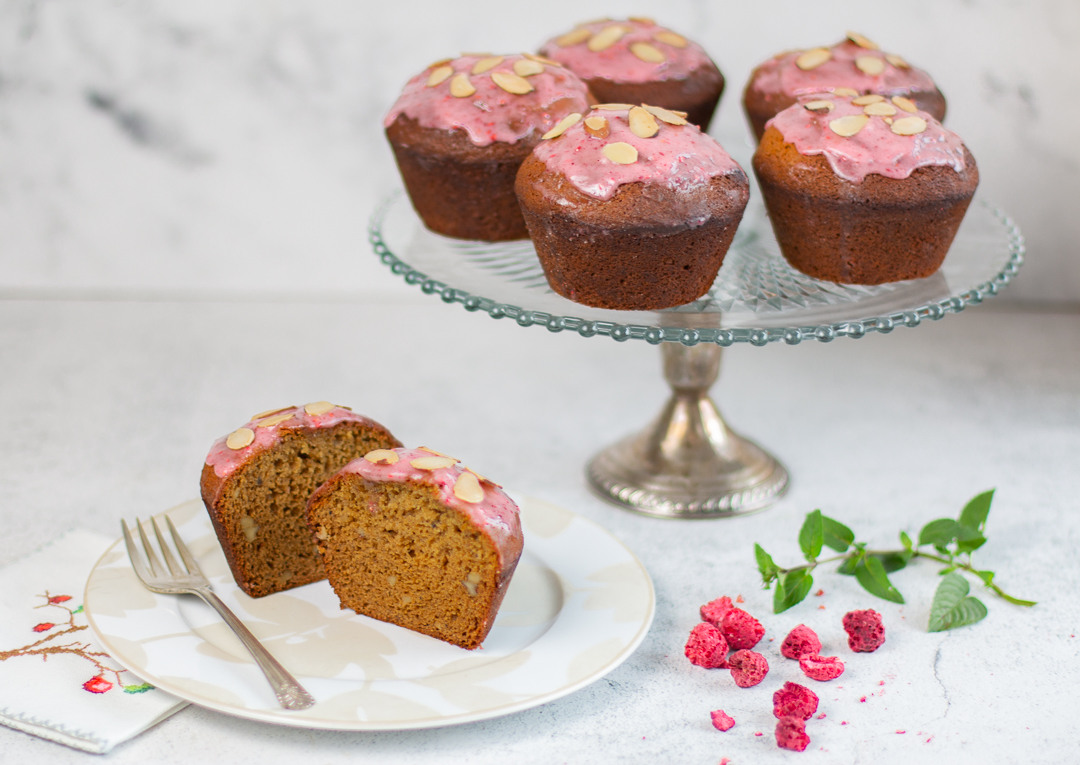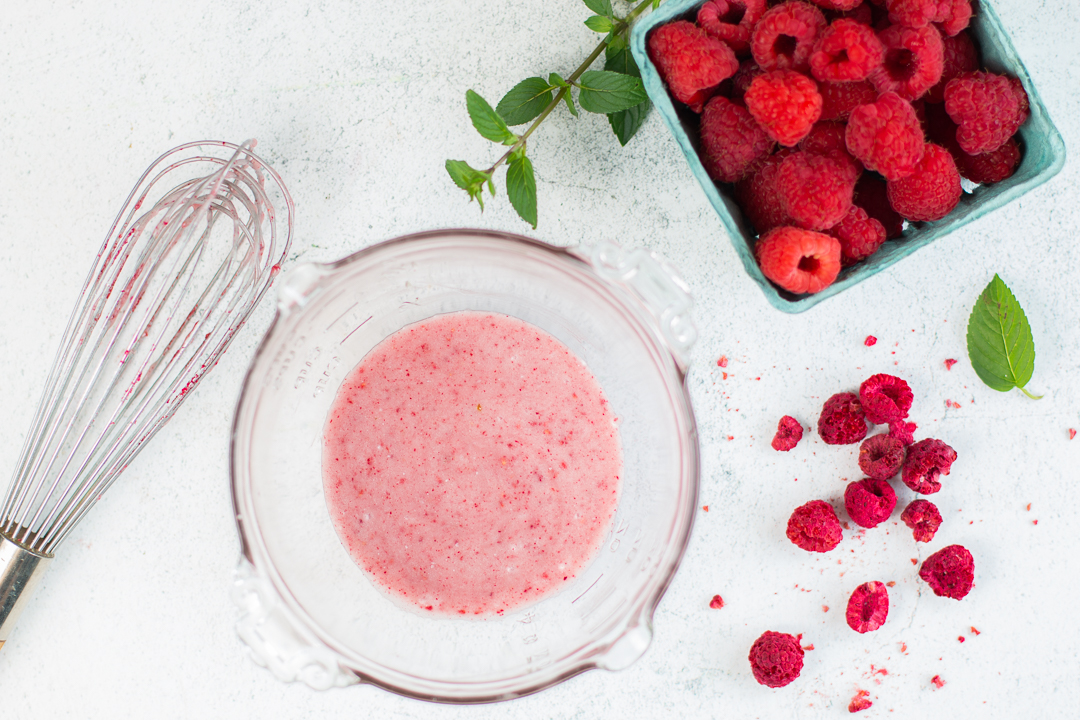 The coming of Rosh Hashanah signals Jewish cooks everywhere to get ready to bake their much-loved Honey Cake to bring in sweetness for the coming year.
For the anticipation of a "sweet" New Year,  honey cake is a customary part of the celebration.
Every cuisine is a cultural fusion, a cross between tradition and discovery.
Jewish food is no longer apart of the boring the '50s, processed food decade that swept America. Jewish chefs are cooking today amazingly creative cuisine – becoming a "hip" newcomer, reinventing itself in restaurants, cookbooks and at home.
Some use modern ingredients mixed with traditional techniques; some use conventional ingredients with modern, varied techniques.
Jewish food suddenly had an appeal that exceeded its roots… beyond chicken soup!
I so love Honey Cake! (I also love English fruit cake, where no one I know cares for it!) Baked with a date
purée cooked in apple cider.
As with many baked-good classics – there is still room for improvement – updating for today's tastes…
I have created a Honey Cake that is lower in sugar with added natural dates – and Gluten Free!
I'm loving using fresh apple cider in the recipe for the liquid. So many recipes use coffee to tea – I never thought these were complementary flavors.
The cakes have a delicious honey flavor – SO Moist and perfectly sweet.
Whipping the egg whites adds a lightness to the batter – dates lend an awesome-intense caramel taste, and walnuts add just the right crunch.
The Raspberry Glaze is smoothed over the cakes and will add a nice pop of fruity flavor using freeze dried raspberries (they're awesome!) I like adding toasted sliced almonds on top – for a bakery-quality look.
I think you & your loved ones will enjoy this updated Honey Cake recipe!
Enjoy this marvelous Updated Honey Cake,
Karen
Karen's Raspberry Glazed Honey Cakes
The Most Delicious Honey Cake with a Secret Ingredient... Dates! Made in Large Texas Tins and Glazed to Perfection. Parve (non dairy) For Rosh Hashanah and Gluten Free.
Print Recipe
Pin Recipe
Rate this Recipe
Ingredients
1/3

cup

pitted dates

2/3

cups

fresh apple cider

2

large

eggs

separated (whites & yolks)

1

teaspoon

pure cane sugar

non GMO

2/3

cup

raw honey

preferably local

1/4

cup

coconut palm sugar

organic

1/3

cup

neutral oil

expeller pressed, such as safflower oil

1/2

teaspoon

pure vanilla

1/8

teaspoon

almond extract

1 1/2

cups

gluten free flour blend

I use King Arthur's measure to measure (can use traditional flour too)

1/2

cup

almond flour

2

teaspoons

baking powder

1

teaspoon

baking soda

1

teaspoon

cinnamon

1/4

teaspoon

nutmeg

freshly grated

1/2

teaspoon

sea salt

1/2

cup

chopped walnuts

1

recipe

Karen's Raspberry Glaze

2

tablespoons

toasted sliced almonds

optional
Instructions
Add pitted dates and fresh apple cider to a small pot to fit. Bring to a boil; reduce toa simmer and cover. Cook until dates are very soft, 10 minutes. Uncover set aside to cool.

Preheat the oven to 350 degrees. Grease the tins well with oil.

When cool, purée the date mixture in a small food processor until smooth.

Add 2 egg whites (save the yolks!) to the bowl of a stand mixer. Add 1 teaspoon sugar and whip with the balloon whisk until firm peaks form.

Gently scoop the mixture into a bowl to fit and set aside briefly.

No need to clean the work bowl - add the egg yolks, honey, coconut palm sugar and beat with the paddle until light and creamy over medium speed - one minute.

Scrape the bowl with a rubber spatula; add the cooled date mixture and oil. Mix on low spead until incorporated, 30 seconds.

Sift the flour, add to the bowl with almond flour, baking powder, baking soda, sea salt and walnuts. Mix on low speed until just incorporated.

Fold in the egg whites gently in 2 batches until just incorporated with rubber spatula.

Add the batter into the tin, making 6 cakes. Batter will be about 2/3's full. Hint: Use a large cookie scoop too!

Bake until the honey cakes have risen nicely and their tops feel firm to the touch - 20 minutes. Do not overbake. Crack the oven door open and leave the cakes in the oven for 5 minutes. Add the tin to a cooling rack.

Glaze when the cakes are almost room temperature; a touch warm. Top with toasted almonds if using. Slice the cakes and serve.

Makes six cakes, 3 servings each.
Notes
Karen's Raspberry Glaze:  Add 1 tablespoon soft, room temperature coconut oil to a medium sized bowl. Sift over 1/2 cup confectioner's sugar. Mix well with a wire whisk. Add 2 tablespoons vegan milk and two drops of pure almond extract. Add 1 tablespoon crushed freeze dried raspberries and whisk well until a beautiful pink color.
 Hint: add freeze dried raspberries to a sheet of waxed paper, fold over to enclose; run a rolling pin over to crush fine. 
Recipe can be made in a 4" x 8" loaf pan. 
This recipe may not be reproduced without the consent of its author Karen Sheer.
Nutrition Facts
Karen's Raspberry Glazed Honey Cakes
Amount per Serving
% Daily Value*
* Percent Daily Values are based on a 2000 calorie diet.
Recipes to serve on Rosh Hashanah: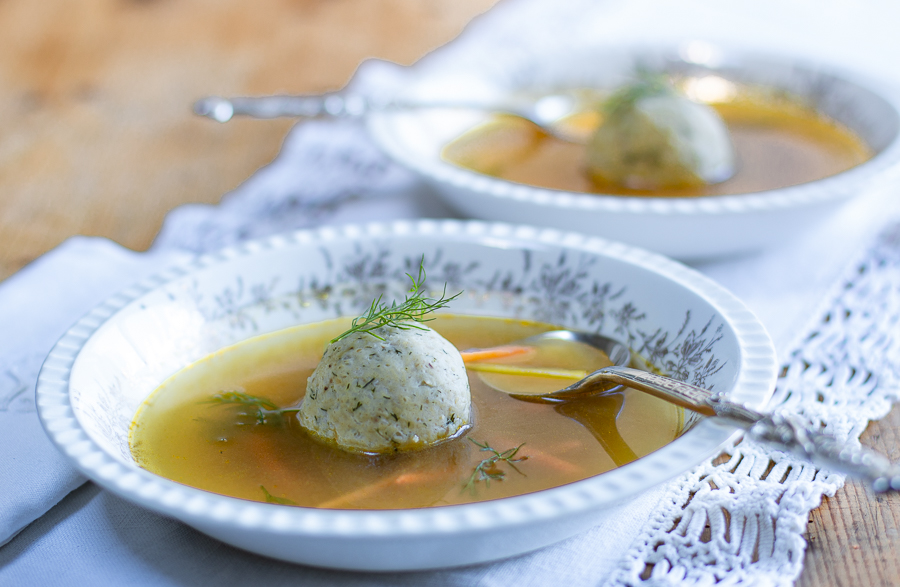 Try a recipe with Pomegranates! By eating this customary fruit, we express our wish for a year filled with as many merits as a pomegranate has seeds.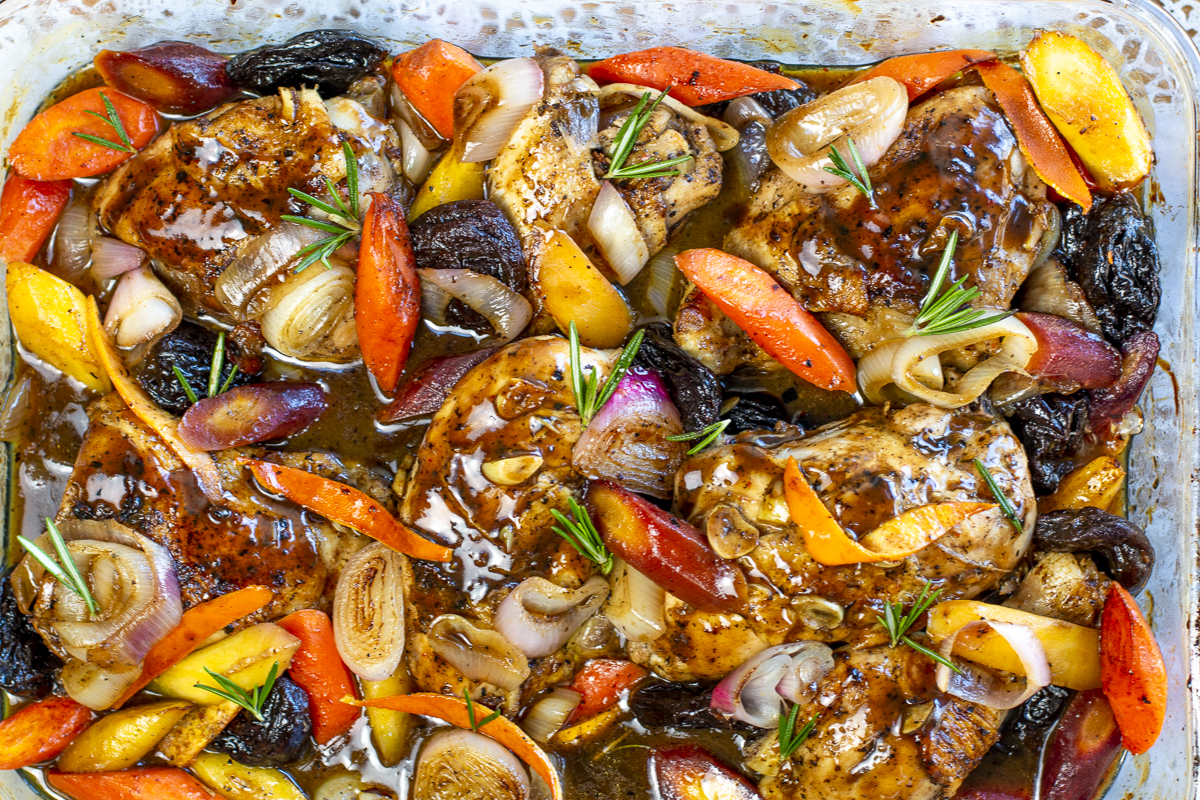 Chock full of ingredients – as you can see! Brimming with Colorful Heirloom Carrots, Shallots, Prunes and Garlic and the most delicious Balsamic-Rosemary Sauce… or should I say gravy?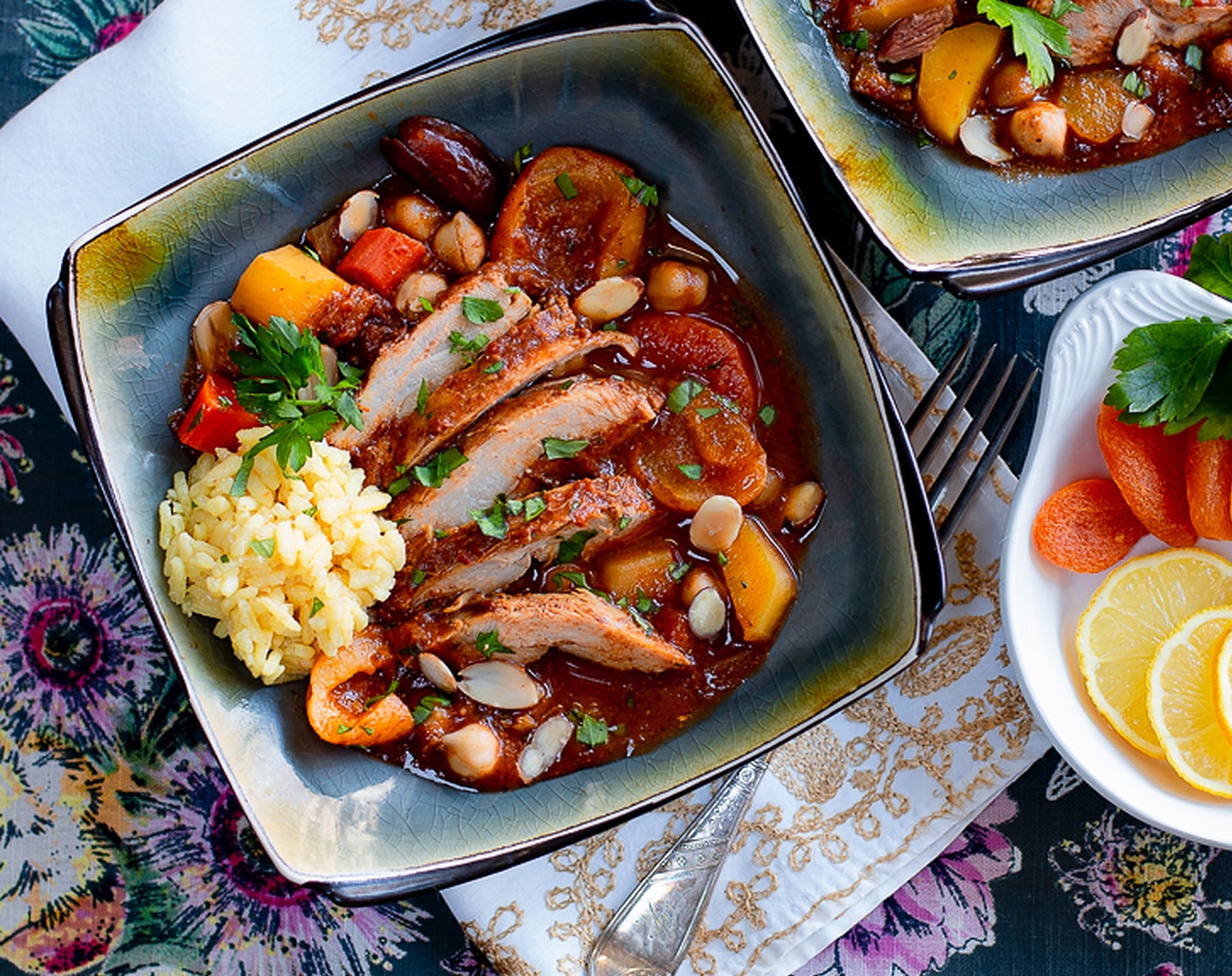 A slow-cooked savory stews rich with delicious Mediterranean spices such as, saffron, cumin, cloves and cinnamon. With carrots and chunks of dried dates & apricots with aromatic global spices.
Karen Sheer