Karen's Peruvian Spice Blend
Description
A versatile blend which adds a depth of flavor to vegetables – fantastic rub for poultry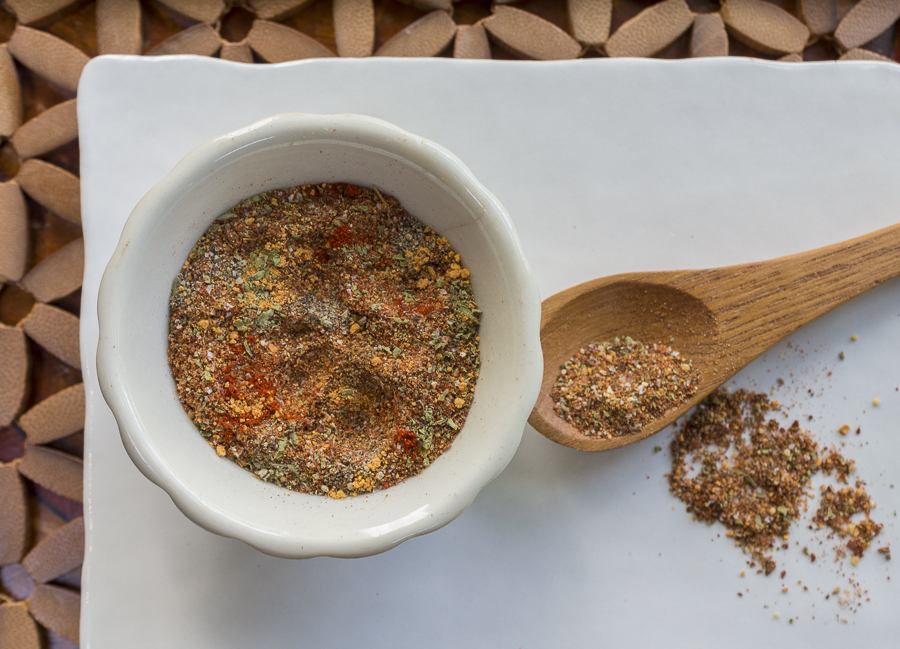 Ingredients
2

 

teaspoons 

ground aji peppers*, or guajillo… ancho chiles, ground (medium heat)

2

 

teaspoons 

ground cumin

2

 

teaspoons 

ground annato

2

 

teaspoons 

ground oregano*

2

 

teaspoons 

ground garlic

1

 

teaspoon 

smoked paprika

1

 

teaspoon 

black pepper

1

 

teaspoon 

ground lemon peel*

1

 

teaspoon 

kosher salt
Method
Mix all ingredients together.
Store in an airtight glass or metal container in a dark place.
If you have a spice grinder, grind spices yourself.
This is not a salty blend, add more salt where needed.
* Aji Peppers:
Dried pepper- medium- high heat. Can substitute other peppers (chiles.)
* Dried Oregano:
Look for oregano on the stem for the best quality. Simply, remove leaves from the stem and crumble with your fingers.
Best quality from Greece and Italy.
Hang dry garden grown, or dehydrate fresh oregano.
* Dried Lemon Peel:
Make at home: remove peel from lemons (leaving behind the white pith) Place on a sheet pan lined with parchment paper.
Heat at your oven's lowest temperature, around 180 degrees until firm, about 2 – 3 hours. Do not over cook or let darken.
Place in a spice grinder and pulse until ground.
This recipe can not be reproduced without the permission of its author, Karen Sheer