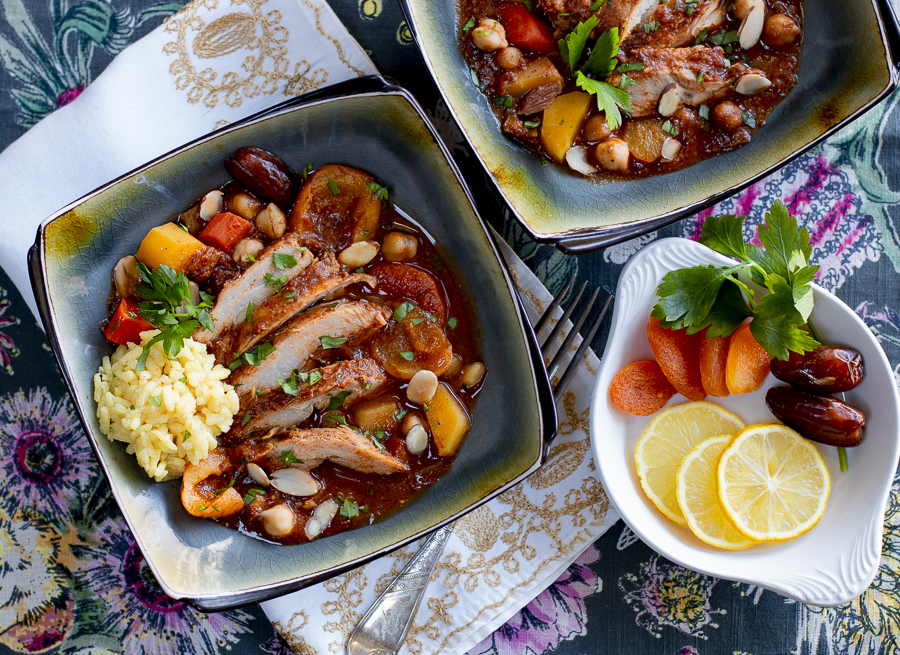 Tagine Chicken with Apricots, Dates and Chickpeas
A Moroccan feast! Perfectly balanced with aromatic spices.
"Tagine" recipes are slow-cooked savory stews rich with delicious Mediterranean spices such as, saffron, cumin, cloves and cinnamon.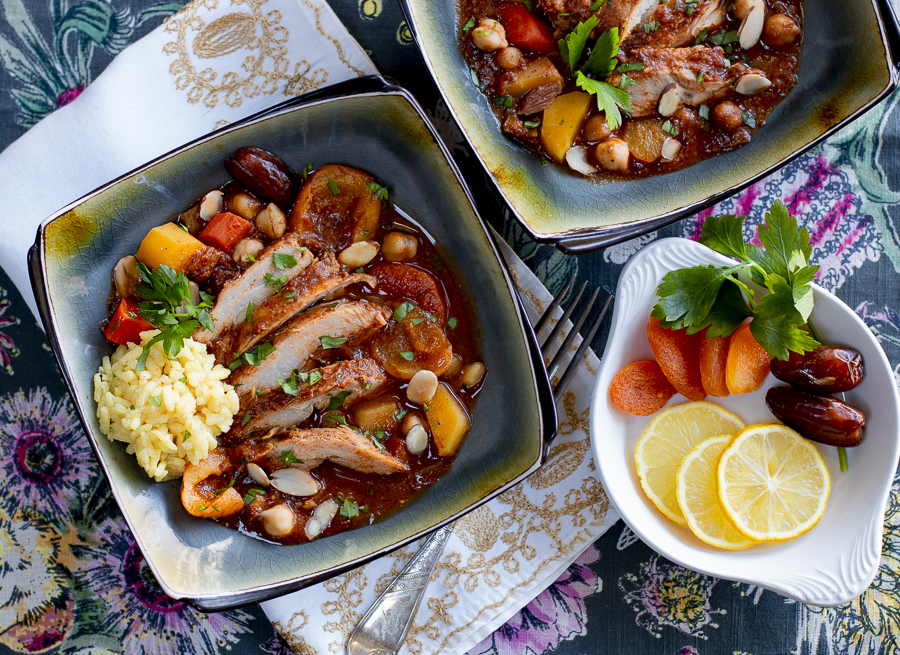 You'll love the Mediterranean flavors in this one pot good-for-you stew!
A rich broth with chopped tomatoes, chicken stock, carrots and chunks of dried dates & apricots with aromatic global spices ~ thus is a stew to make again and again! Top with crunchy sliced almonds and parsley.
Karen Sheer