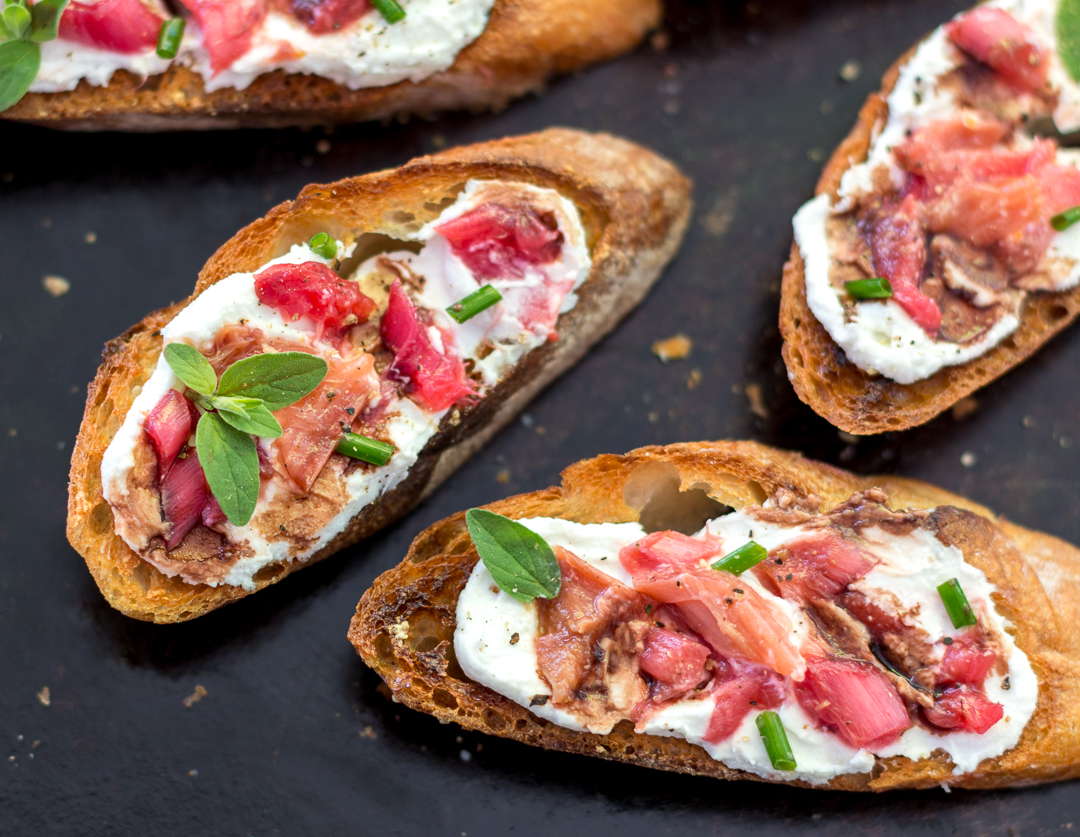 13 Rhubarb Recipes! And NEW: Gluten Free Rhubarb Scones with a Rhubarb Glaze
Golden & Tender Triangles of Scone Heaven! Dotted with Almonds and Rhubarb and a Dynamite Easy Rhubarb Glaze. Double the Rhubarb Flavor!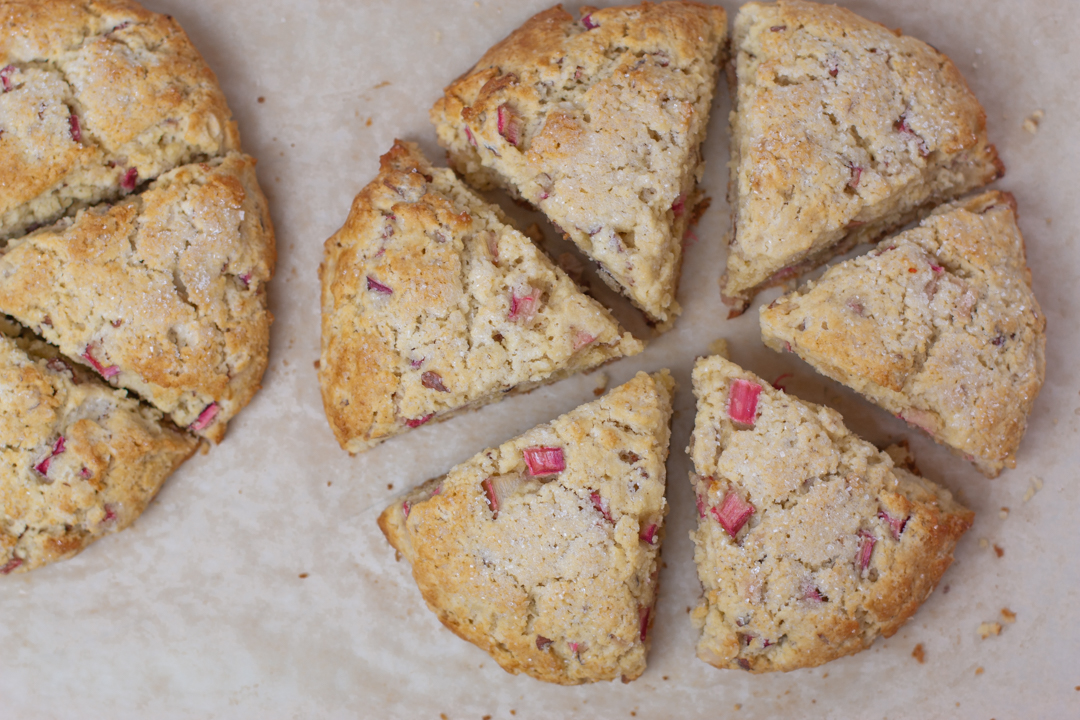 I have a special place in my heart for Rhubarb… ready to pick now through summer. My grandparents had plentiful rhubarb plants sprawling in their garden, and rhubarb pie was typically served after dinner. This beautiful ruby hued perennial has an unique flavor that is distinctive, tart and heavenly scented.
Rhubarb's sourness is flattered by a constellation of other fruits and flavors, but I like to keep it simple, and not overpower with much… so the plant's essence is forefront. Look for rhubarb at your local farmers' market.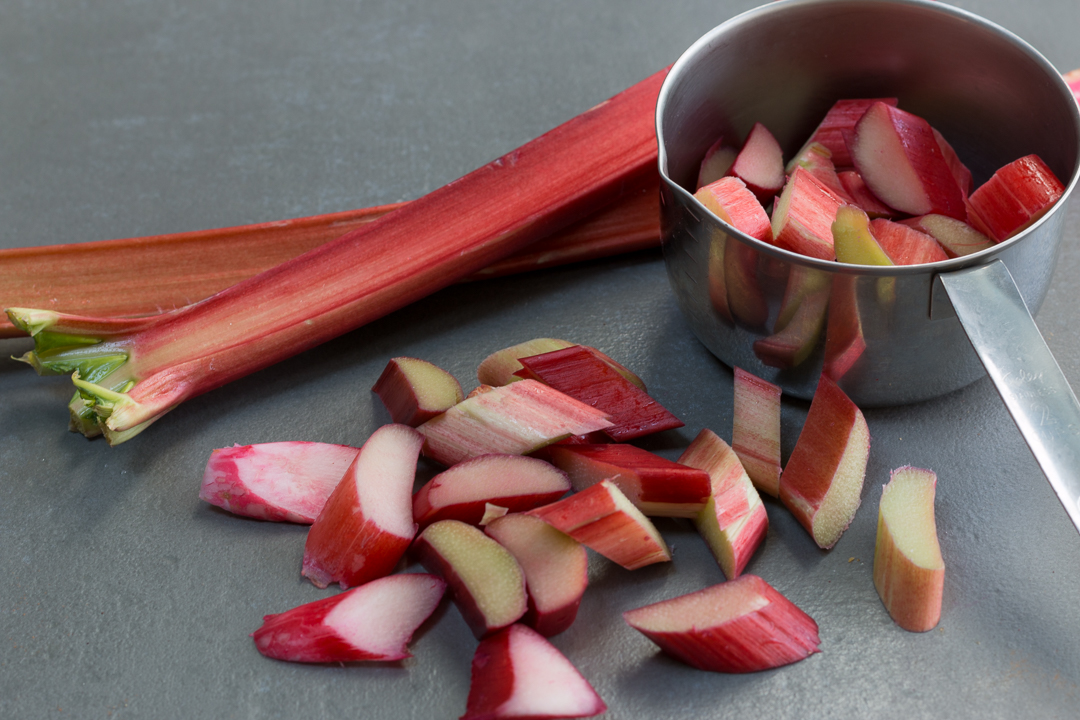 Rhubarb: The pretty pink plant is tasty, puckery, and perfect for dessert recipes and savory ones ~ offers a gorgeous color and addictive flavor. One of my favorite ingredients to work with!
Seasonal Fresh Rhubarb is blended in a tangy & zesty Barbecue Sauce!
An easy Sauce & Glaze – terrific using on the grill and as a side sauce.
A fruity Barbecue Sauce does not need to be loaded with sugar to be flavorful. Homemade is better ~ no unwanted preservatives and flavorings!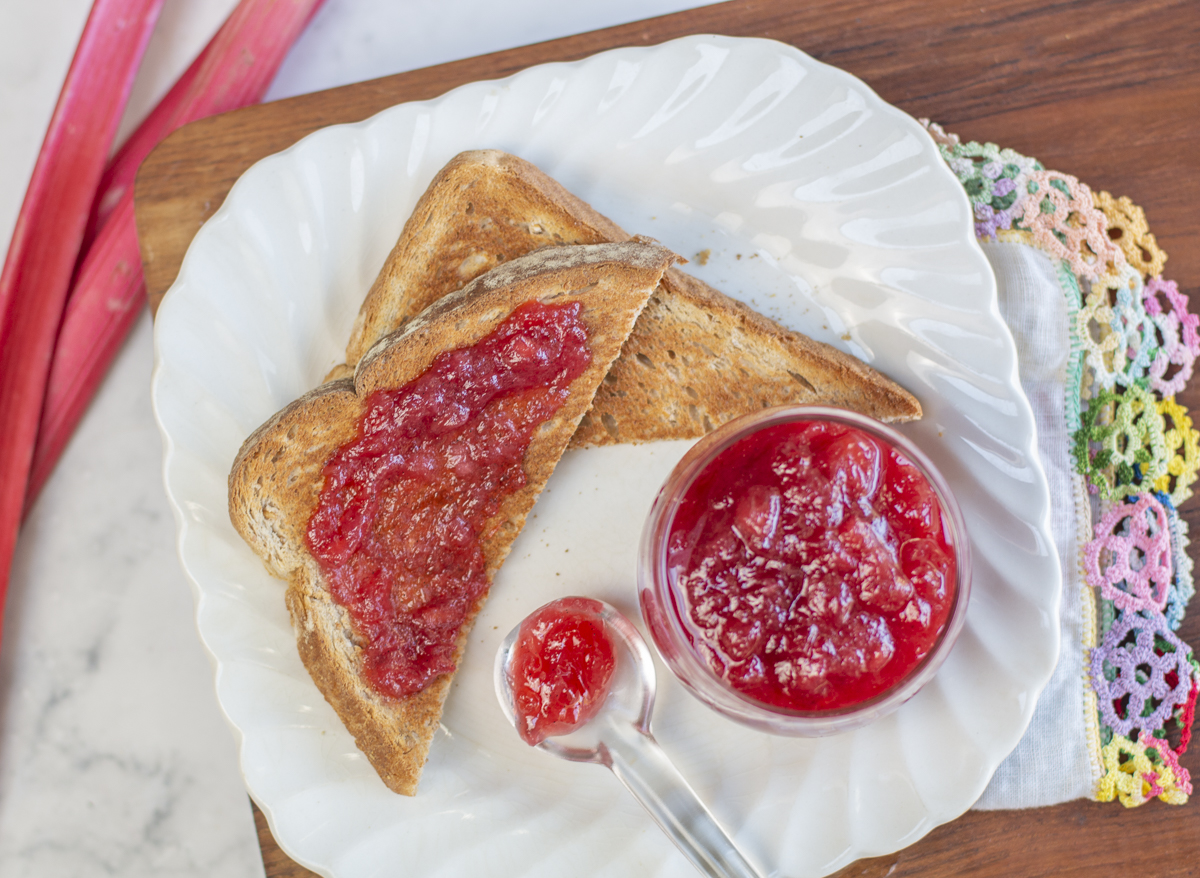 Spring Rhubarb cooks into a delectable jam!
I add a little chopped apple for balance and love the lingering vanilla bean aroma.
These vibrant pink to crimson stalks are tart with a flavor all their own.
I find the taste to be intoxicating.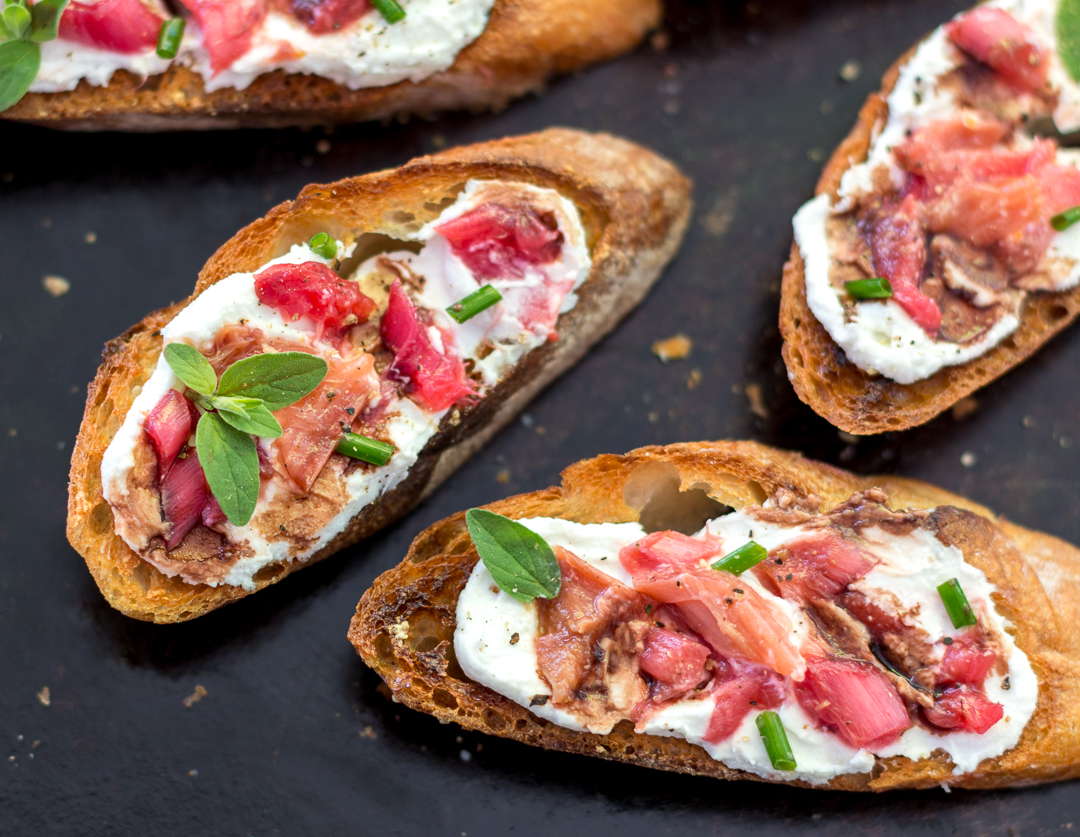 The tartness of the Rhubarb balances nicely with the tang of the goat cheese, and earthiness of the fresh herbs in the Bruschetta. The Vinaigrette adds a toasted, mellow shallot essence and a hint ground cloves to the lettuce leaves. Make the easy Rhubarb Vinegar, which is special!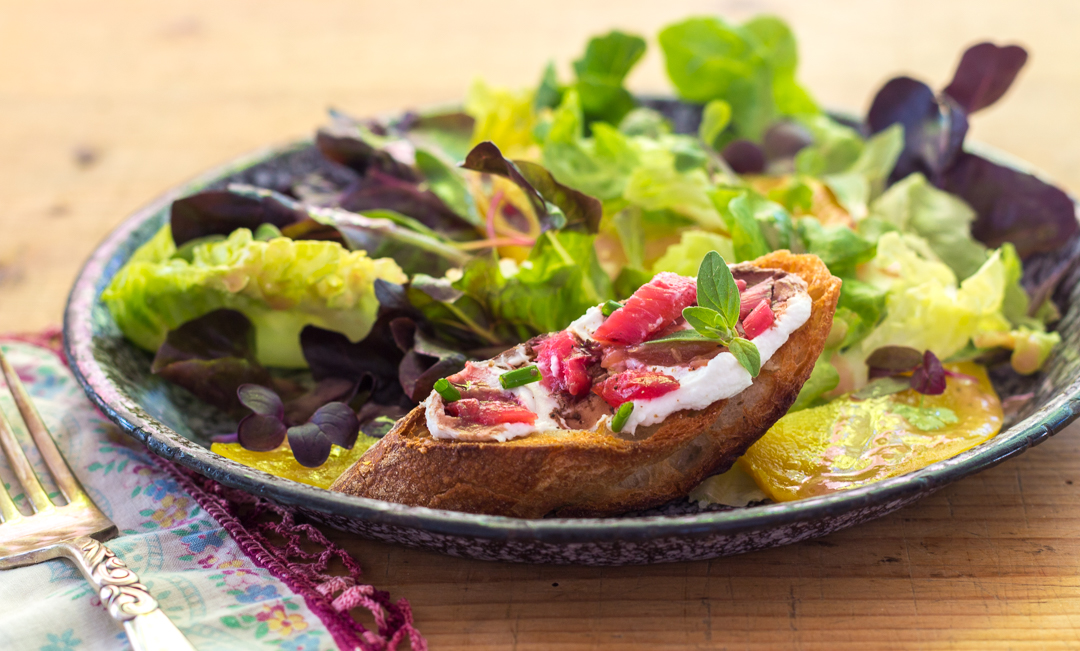 This Zesty Vinaigrette dresses up greens with an essence of Rhubarb. Make these delectable Bruschettas to serve with the salad.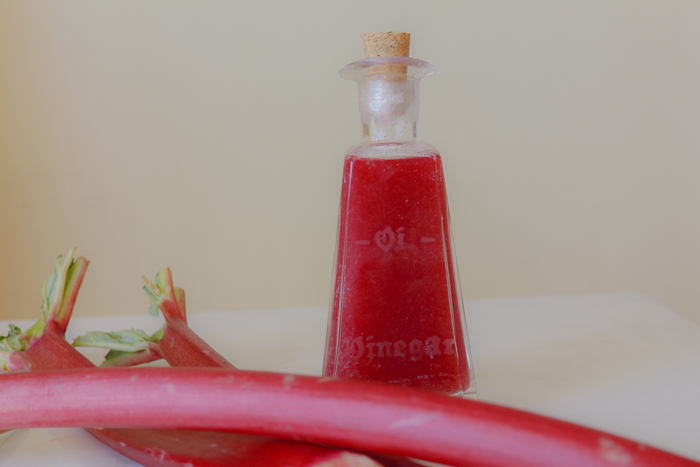 A lovely ruby colored versatile vinegar with a lingering flavor of Rhubarb.
Made with Red Wine Vinegar, Rhubarb and Cloves.

My favorite Spring Meal!
Perfectly cooked Salmon with a luscious Rhubarb Vanilla Bean Sauce and a Spring Vegetable Salad.
Make my Rhubarb Vanilla Bean Jam and the sauce is a snap. See Jam recipe above!
An alternative to Salmon – another great idea for serving the Vanilla Bean Butter Sauce 
A lovely Spring Supper! Rhubarb vinegar adds a special touch, color and zesty flavor.
This recipe is a pure celebration of Spring! Other Spring "sides" here are Mashed Jerusalem Artichokes and Charred Asparagus. Jerusalem artichokes have no relation to artichokes, yet have an overwhelming artichoke flavor.. I'm in love!
Sweets with Rhubarb: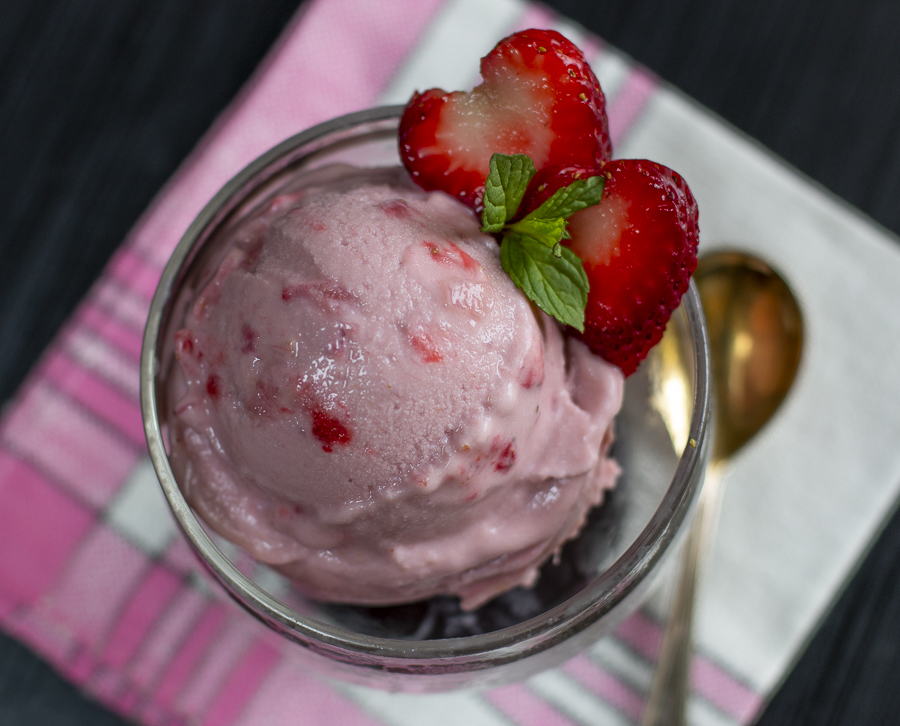 I'm a rhubarb fanatic! Perfectly blended into a fabulous creamy dessert. It's sweet-tart flavor and gorgeous pinky hue sets off the sweeter strawberries.
Luscious Vegan Ice Cream – Oh yeah, you would never know! Tastes like world-class Ice Cream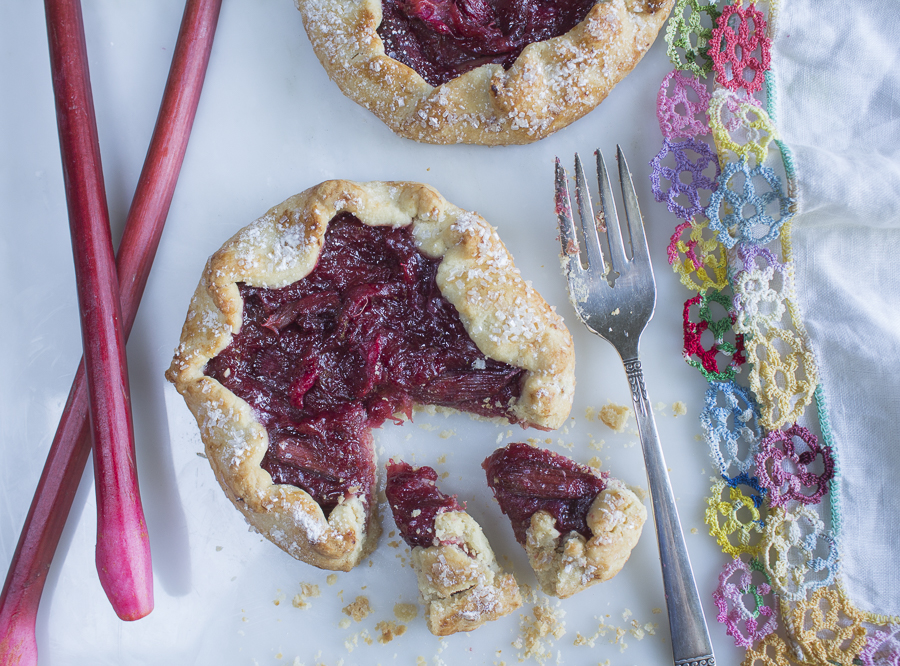 As summer fruits are still ripening, taste the marvelous, special flavor of Rhubarb in this easy to make (promise!) fruit tart.
The shortbread cookie crust stays firm when cooked, and crumbles like a cookie when cut into… perfection! Use this recipe for all your spring & summer baking.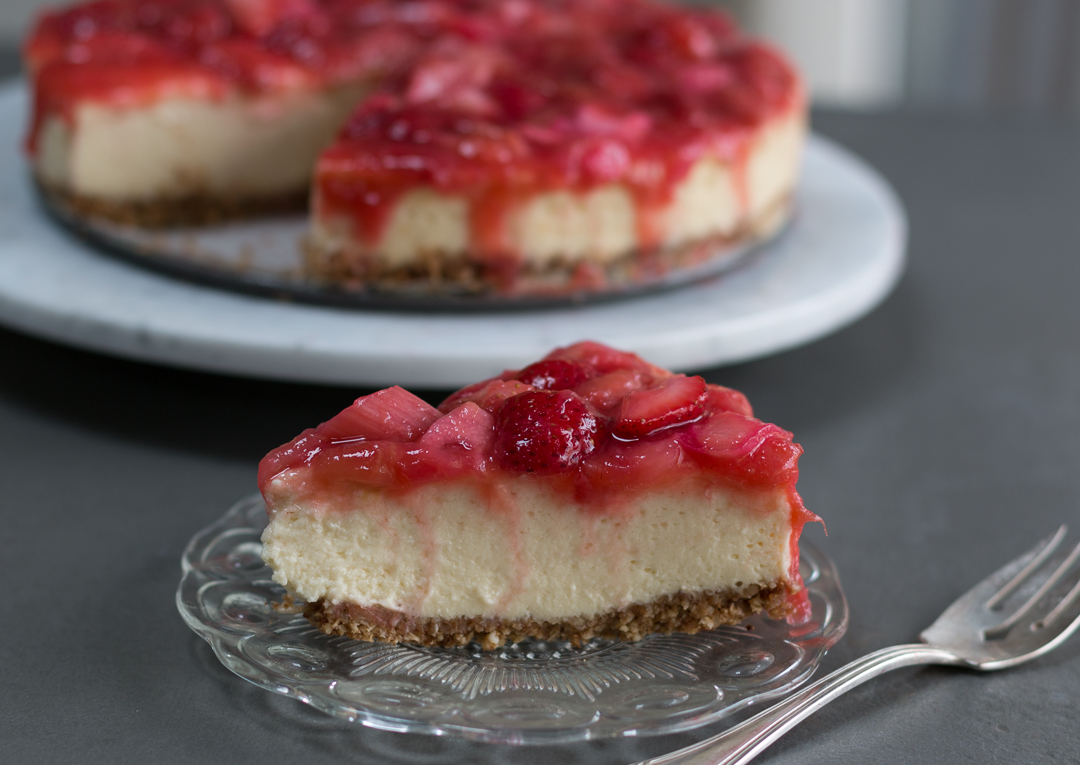 Look no further for the most delicious, updated cheesecake recipe! Perfect for Mother's Day.
You'll fall in love with the lighter texture of this amazing cheesecake. A simple topping with luscious Spring Rhubarb and Strawberries add just the right tart-sweet flavor and gorgeous color!
Check out the texture ~ Light and airy! I've perfected this cheesecake made with cottage cheese…really!
A Refreshing Spring Granita! Enjoy the tangy-sweet flavor of these gorgeous pink stalks; a wonderful treat, loaded with flavor (no fat and low in calories) 
Enjoy the rhubarb this Spring & Summer!
Karen

Gluten Free Rhubarb Scones with a Rhubarb Glaze
Golden & Tender Triangles of Scone Heaven! Dotted with Almonds and Rhubarb and a Dynamite Easy Rhubarb Glaze. Double the Rhubarb Flavor!
Print Recipe
Rate this Recipe
Ingredients
Dry Ingredients:
2

cups

gluten free flour blend

I used King Arthur's Measure to Measure

4

tablespoons

pure cane sugar

2 1/2

teaspoons

baking powder

1/4

teaspoon

baking soda

1/2

teaspoon

sea salt

1/2

teaspoon

cinnamon
Wet Ingredients
6

tablespoons

unsalted butter

cut into 12 pieces

2/3

cup

buttermilk

low fat

1

large

egg

I used pastured raised

3/4

teaspoon

almond extract

pure, not artificial
Add Ins:
1

cup

fresh rhubarb

cleaned, dried, 1/3" dice

2

teaspoons

pure cane sugar

1/3

cup

toasted slivered almonds

chopped
Topping:
1

teaspoon

milk

2

teaspoons

pure cane sugar
Instructions
Add butter to a piece of waxed paper - freeze as you start the recipe for 15 minutes.

Add a piece of parchment paper to a cookie sheet, set aside.

Add first 6 DRY ingredients to a large bowl. Mix well with a wooden spoon.

Place buttermilk to a pyrex measuring cup - add egg and almond extract, blend well with a fork.

Add frozen butter to the bowl and cut in with a pastry blender until the size of peas.

Add diced rhubarb to a bowl to fit. Sprinkle with 2 teaspoons sugar, mix in.

Add rhubarb and almonds to the bowl of dry ingredients, mix in.

Make a well in the center - add the wet ingredients and mix in with a wooden spoon until the dough comes together. Quickly bring the dough together with your hands in the bowl, and divide in half.

Pat the dough into a 8" circle, 1" thick on the cookie sheet - repeat with second circle.

Cut the dough into even triangles - 6 or 8 triangles each circle. Separate the triangles if you like for a crispier scone.

Brush tops with milk and refrigerate for 30 minutes. Preheat oven to 400 degrees. Sprinkle 2 teaspoons of sugar on top of all the scones.

Place the scones in the oven and cook for 18 - 20 minutes until golden.

Cool on a wire rack - Drizzle with Rhubarb Glaze and let set.
Notes
Rhubarb Glaze:
Add 1/4 cup chopped rhubarb with 1 tablespoon sugar and 2 tablespoons filtered water in a small pot. Simmer uncovered until cooked yet still bright pink; 3 minutes. Cool. Add to a small food processor and whirl until broken up. Add 4 tablespoons confectioner's sugar and 1/4 teaspoon lemon juice - blend until almost smooth. Remove to a small bowl. Glaze will thicken as it sets. To thicken add more confectioner's sugar, to thin add water.   
Drizzle over cooled scones. 
Nutrition Facts
Gluten Free Rhubarb Scones with a Rhubarb Glaze
Amount per Serving
% Daily Value*
* Percent Daily Values are based on a 2000 calorie diet.
Karen Sheer