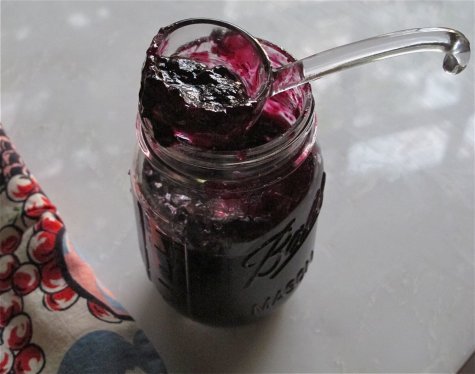 Karen's Blueberry Jam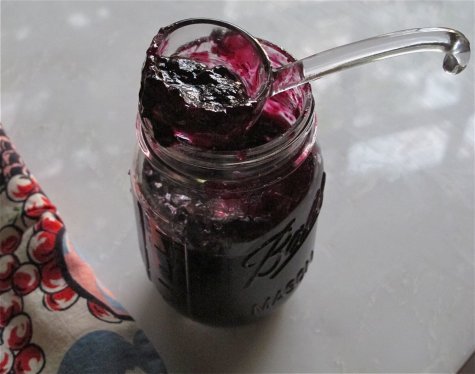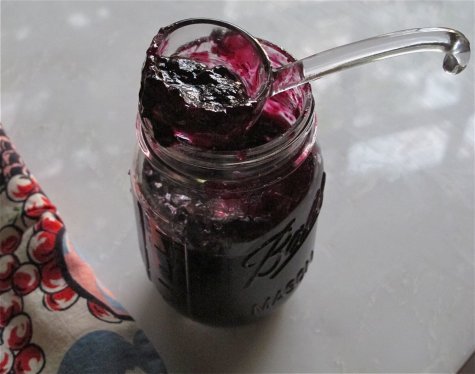 Ingredients
3 cups fresh blueberries, cleaned, picked over
1 cup organic cane sugar
2 teaspoons fresh lemon juice
1 pinch sea salt
Instructions
1
Place all the ingredients in a 2 quart heavy pot (non-aluminum).
With a potato masher, break up and mash half of the blueberries (can blitz half in a food processor as well).
2
Bring to a boil, stir, then turn down to a simmer and cover. Cook over low heat 5 minutes to dissolve sugar.
Uncover, give a stir, and cook over low heat for about 30 minutes.
Stir every few minutes. The jam is ready when much of the liquid is condensed and thickened.
3
Take off heat; the jam will thicken when it cools.
Store in a tightly sealed glass jar in the refrigerator.
4
If you wish to can the jam, consider doubling or tripling the recipe.
This recipe does not need pectin.
Karen Sheer