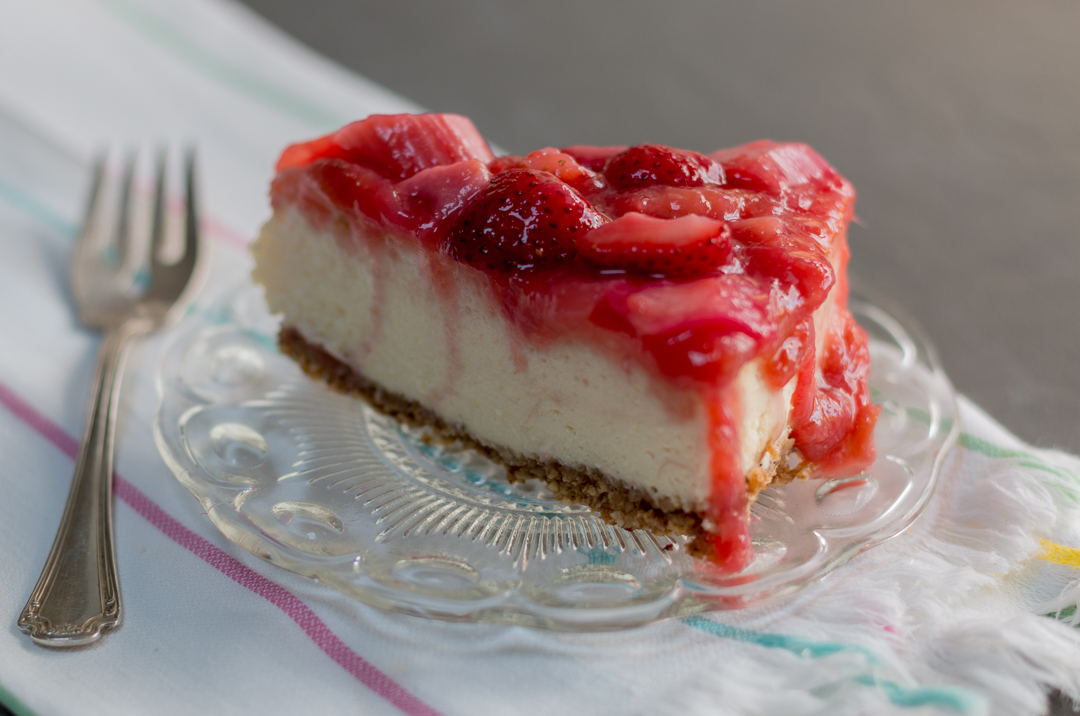 Strawberry Rhubarb Topping
Rhubarb is one of those flavors that is deliciously addicting…. pairs wonderfully with Strawberries. A tart-sweet flavor, perfectly thickened.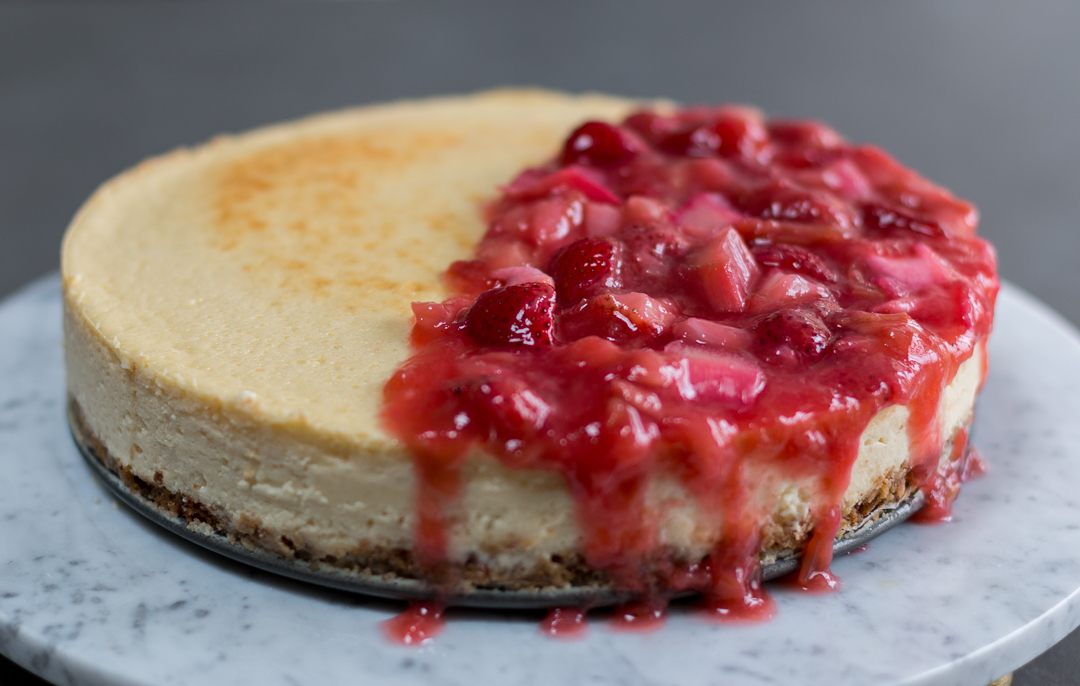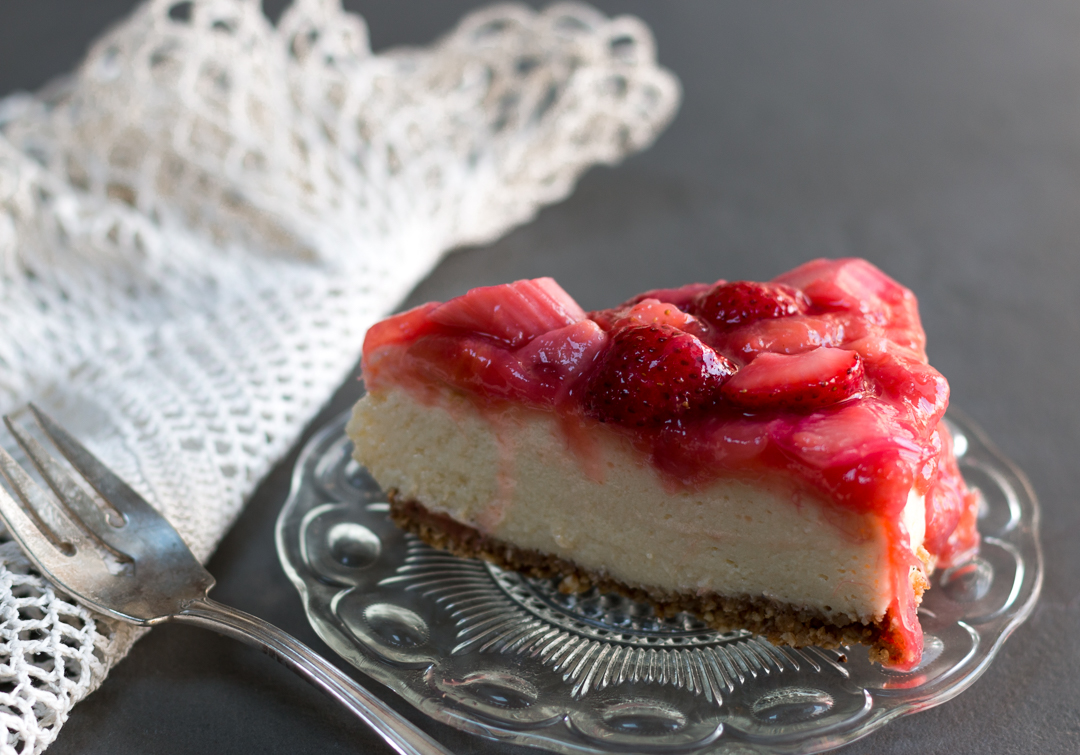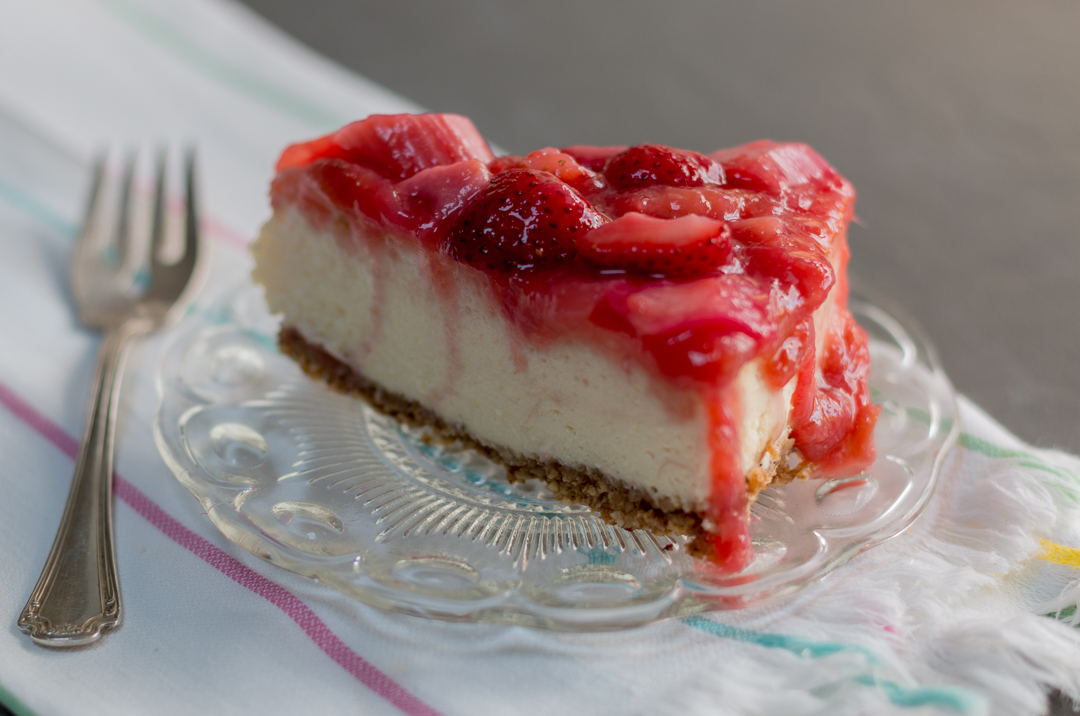 Ingredients
2 -3 medium- large stalks fresh rhubarb, choose bright colored ones, to equal 2 cups sliced
½ cup pure cane sugar
1 tablespoon fresh orange juice
¾ cups small strawberries, hulled, washed & dried, cut in quarters
1 teaspoon cornstarch
1 teaspoon filtered water
Instructions
1
Cut cleaned and dried rhubarb into 1'2″ slices the diagonal.
2
In a non reactive one quart pot, add rhubarb, sugar and orange juice.
Bring to a boil, stir to dissolve the sugar.
Reduce heat to a simmer and cover the pot. Cook for just 3 minutes until softened, the color should still be bright.
Combine water and cornstarch in a small bowl and mix well.
Add to simmering rhubarb and stir well until the liquid has thickened, about 30 seconds.
Remove from heat – add strawberries and stir in.
Cool, then refrigerate in a clean glass container with a good seal.
3
Top a 9″ cheesecake.
See recipe:
Strawberry Rhubarb Cottage Cheese Cheesecake with an Oat & Almond Press In Crust – Gluten Free
4
Use as a topping for yogurt, ice cream, scones and cake.
This recipe may not be reproduced without the consent of its author, Karen Sheer.
Karen Sheer