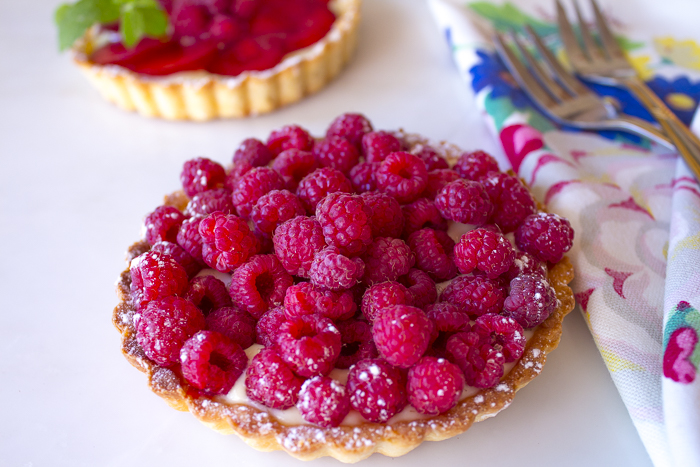 Ricotta Pastry Cream for: Raspberry Tart with Ricotta Pastry Cream – Gluten Free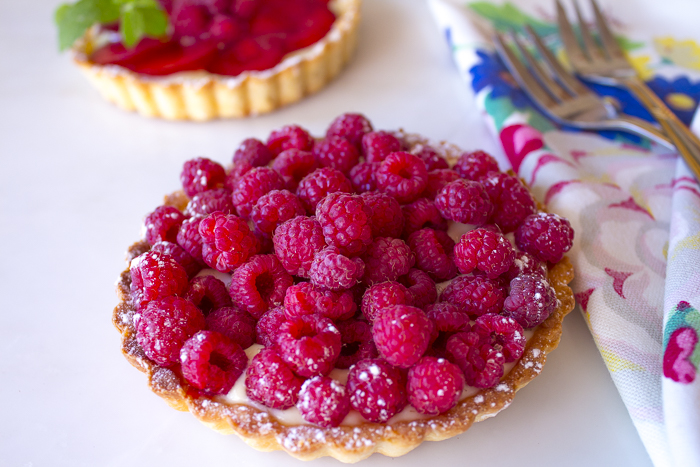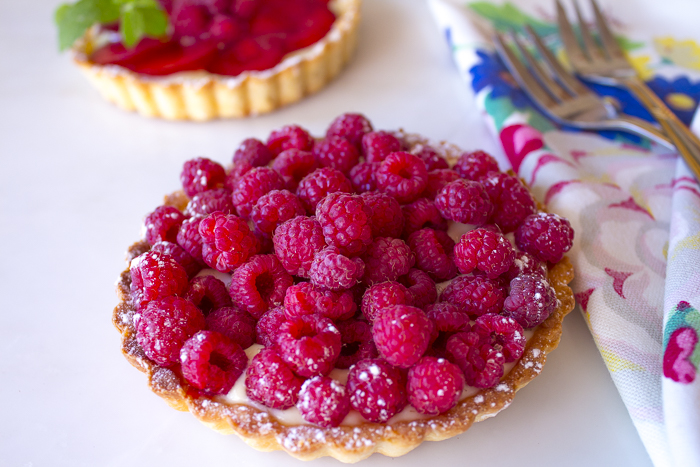 Ingredients
1 ¼ cups whole milk, preferrably organic
2 large egg yolks
2 ½ tablespoons gluten free all purpose flour
4 tablespoons natural cane sugar
½ cup plus 2 tablespoons fresh ricotta cheese*
Instructions
1
In a non reactive medium sized pot, bring the milk to a boil.
In the meantime, whisk the egg yolks with the flour and sugar in a small bowl for one minute, until light in color.
2
When milk boils, slowly add half of the milk into the egg mixture, whisking to combine.
Then pour the egg mixture into the leftover milk in the pot and whisk all well.
Raise the heat to medium-high, and whisk the pastry cream consistently as it boils.
Will thicken quickly. Whisk for a total of 30 seconds, then remove from heat.
3
Cover the pan, and let cool slightly for 10 minutes.
Add the ricotta cheese, combining well with the whisk until smooth.
Place in an airtight glass container, cover with plastic wrap, pressing down onto the pastry cream.
Refrigerate until cold.
4
Fill 4 tart pans with the pastry cream and top with raspberries or sliced sugar plums.
5
Pastry cream is best used within 2 days.
6
Fill the tart shells only up to 2 hours before eating to insure a crisp shell.
7
* If the ricotta cheese seems very wet (watery), drain it in a fine mesh sieve.
8
To Finish the Raspberry Tarts:
Remove tart shells from their rings.
Fill each tart shell with a portion of Ricotta Pastry Cream, smooth the tops.
Top the four tarts with 1/2 pint of raspberries (or more if desired). Dust with confectioner's sugar.
Use other fruits if desired.
Assemble before serving, or up to two hours prior (so the shells say crispy.)
9
See Recipe for: Gluten-Free Buttery Tart Dough
This recipe can not be reproduced without the consent of it's author, Karen Sheer.
Karen Sheer