Poke Bowl with Fresh Tuna, Rice & Summer Veggies
Combine Asian umami flavors and great quality tuna with a dash of local veggies for color and taste.
A light summer meal that is a snap to prepare!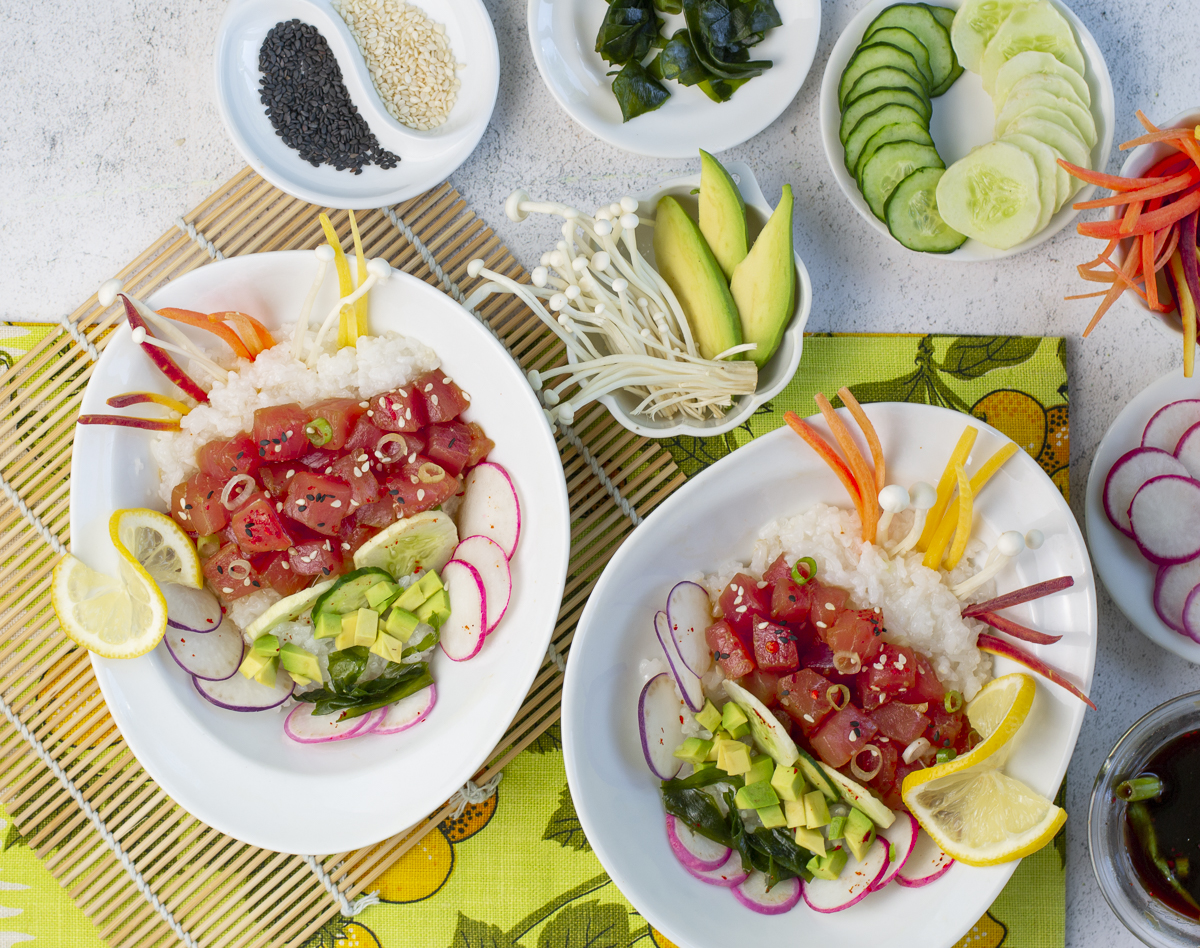 No two Poke Bowls are alike!
I would say Marinated Ahi (Sushi Grade Tuna) and Steamed short grain rice are the start – the base of the bowl.
The marinating "sauce" is typically made from Soy Sauce, Sesame Oil and a pinch of Hawaiian or Himalayan Sea Salt.
Other add-ins are typically Lemon Juice or Rice Vinegar is added for punch, Korean Red Chili Powder for heat, Avocado for creaminess, Scallions for zip, Seaweed for authentic flavor, Sesame Seeds – white & black for a subtle nutty taste, Enoki Mushrooms with mellow flavor, and Macadamia Nuts for crunch – and they are oh-so Hawaiian.
These days you will also see avocado, edamame and fermented or pickled ingredients tossed in as well.
I'm adding a bevy of Summer Vegetables – I love the crunch, flavor and textures they add… and because I'm visiting many Farmers' Markets these days and want to put nature's bounty to good use.
This poke method can also be used to make Poke Tacos, Poke Salads… I've even seen Poke pizza!
My recipe uses my Ponzu Sauce recipe to marinate the Tuna – and drizzle over everything!
Citrusy Ponzu Sauce can be made ahead of time – adds flavor and Zest to all!

Make it ahead of time, you will be amazed at it's rich, full bodied flavor, and takes only a few minuted to prepare. It's flavor adds a lemony-soy flavor with a touch of sweetness with an earthy element from the soaked shiitake mushrooms.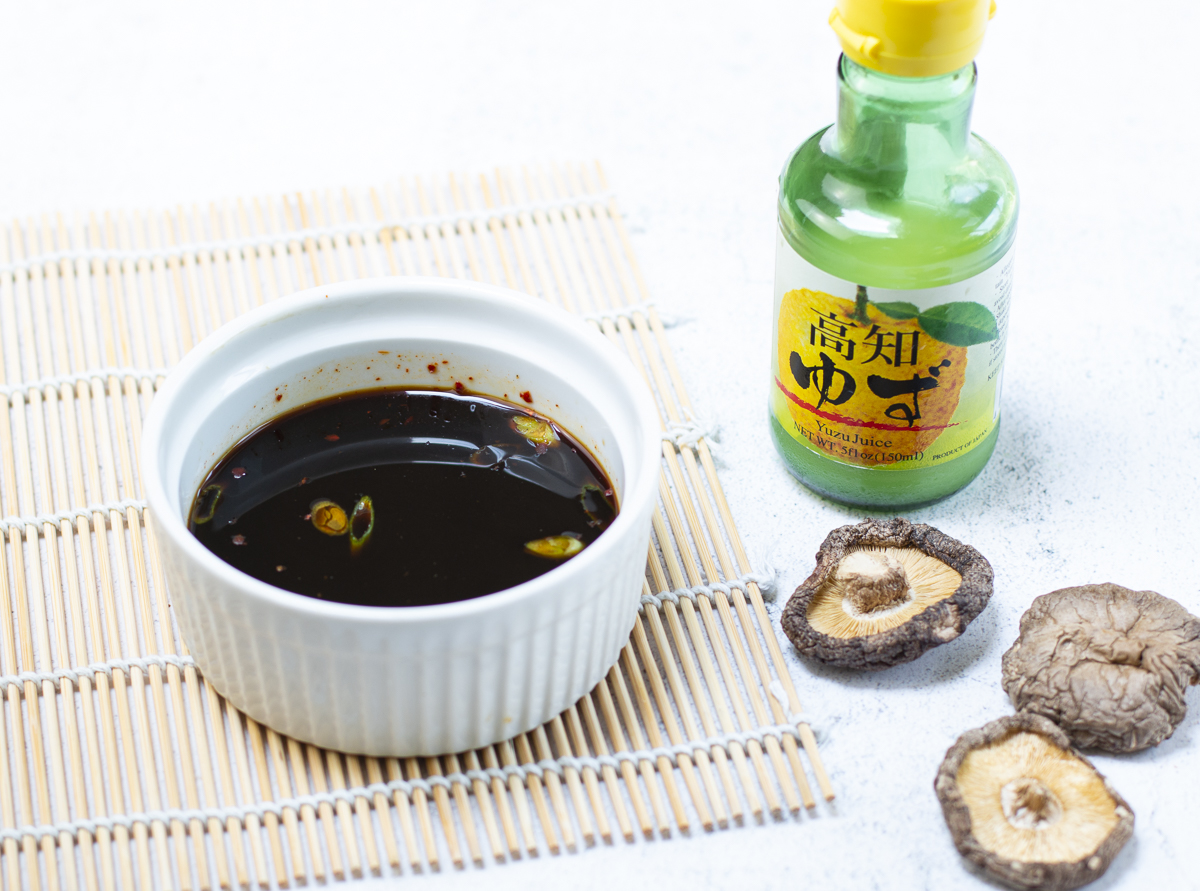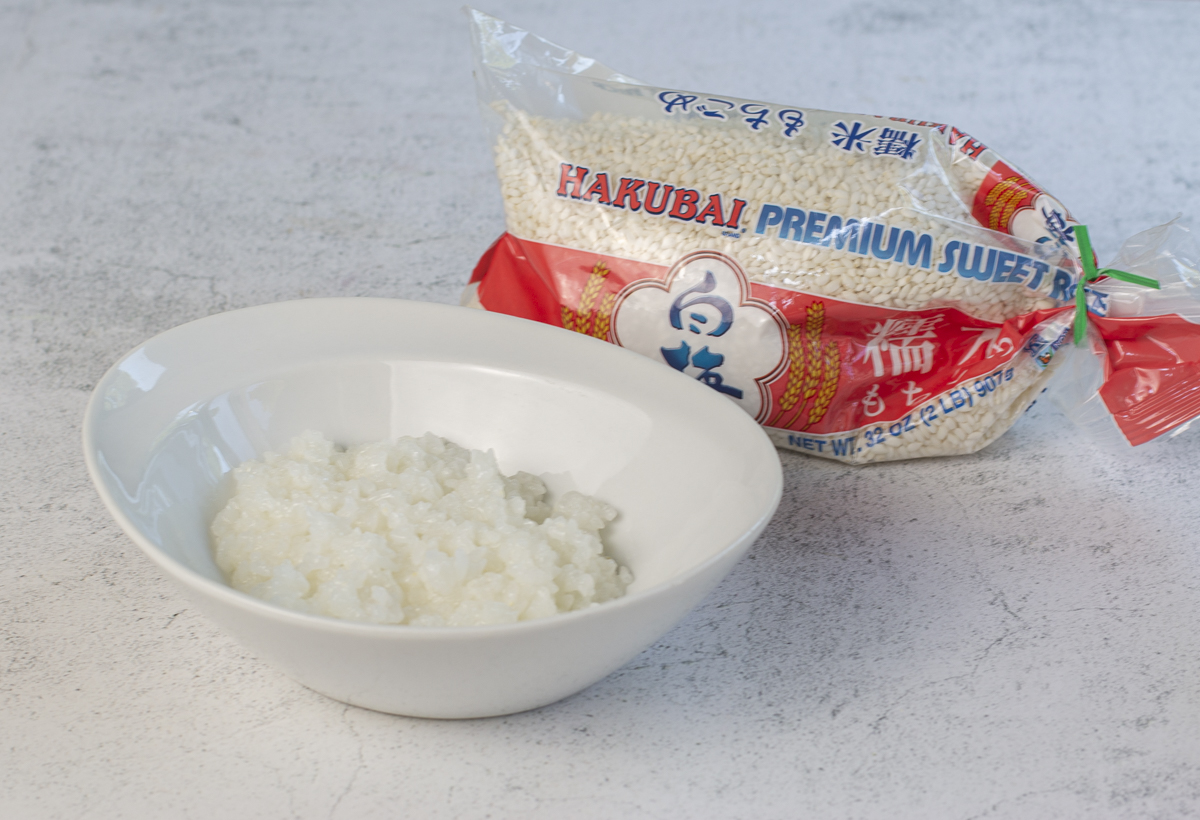 How did an everyday Hawaiian fisherman's lunch turn into the ultra-trendy Poke Bowl – today that's served everywhere? By combining Asian umami flavors and the best quality freshest seafood with a dash of Hawaiian- style imagination and flavor.
This ahi poke bowl takes less than 30 minutes to prepare at home and it highlights the clean and fresh taste of tuna and the accompaniments. The seafood is balanced out by the crisp crunch of the veggies as well as the creamy richness of the avocados. Served over rice -it's a healthy dish all will enjoy.
The best fish to purchase for poke is fresh, sashimi-grade tuna.
Sushi Grade: The label sushi grade means that it is the highest quality fish the store is offering, and the one they feel confident can be eaten raw. Tuna, for example, is inspected and then graded by the wholesalers. The best ones are assigned Grade 1, which is usually what will be sold as sushi grade.
Poke (pronounced poh-keh), a raw-fish salad, is like the hamburger of Hawaii.
A little Poke History:
In the late 1900's when the seafood dish received its name of "poke." Meaning to slice or cut crosswise.
Did you know that the chopped seafood dish orientated from Hawaii? In fact, it is believed that the poke bowl was first prepared by ancient native Polynesians, who made it with raw reef fish, seasoned with sea salt and seaweed, and topped with some crushed candlenut.
Waves of immigrants from China and Japan introduced soy sauce and sesame oil.
Most historians agree that it wasn't until the 1960's and '70s, that the name "poke" was given to the dish. The naming of poke coincided with ahi tuna becoming more readily available. Ahi's bright pink hue was far more aesthetically pleasing than dull, grey reef fish and it tasted better.
Most traditional poke bowls contain skipjack tuna (known in Hawaii as Aku), mixed with Hawaiian ale salt, maui onions, seaweed, roasted kukui nut, lime, soy sauce, green onions and sesame oil.
New ingredients and flavors from Japanese, Korean and Thai cuisines – are being introduced into the poke bowl as well these days.
It's important to pick a cut of fresh tuna that's both fresh and delicious.
If steaks have been pre-cut, look for flesh that is moist, translucent, and shiny. Though color can vary, most types of tuna will possess a deep red or pink. Avoid dull colored tuna and ask your fishmonger to cut directly from an entire filet, if possible.
Tuna has a variety of health benefits including omega-3 fatty acids and potassium, which help lower blood pressure and cholesterol. Ahi tuna bowls are packed with protein, nutrient rich vegetables and minimal calories and processed carbohydrates ~ a traditional poke is a great choice nutritionally.
Enjoy the art of Poke Bowls – feel free to put you own spin on ingredients!
Karen

Poke Bowl with Tuna, Rice & Summer Veggies
Combine Asian umami flavors and great quality tuna with a dash of local veggies for color and taste. A light summer meal that is a snap to prepare!
Print Recipe
Pin Recipe
Rate this Recipe
Ingredients
3/4

pound

fresh ahi tuna

sushi grade

2

cups

steamed rice

I use a short grain

4

tablespoons

Karen's Zesty Ponzu Sauce *

See recipe, have more for drizzling; see substitutions

2/3

cup

seasonal Summer vegetables

cucumbers, radishes and colored carrots

4

tablespoons

scallions

thinly sliced

1/2

cup

avocado

small dice

3

teaspoons

dried seaweed

wakame or hijiki, soaked and drained

1/4

cup

enoki mushrooms

3

tablespoons

macadamia nuts

chopped

2

teaspoons

white & black sesame seeds

few

pinches

pink sea salt

such as Hawaain Alaea or Himalayan
Instructions
Make Karen's Zesty Ponzu Sauce ahead of time (or see suggestions for marinade.)

Steam rice.

Wash and pat dry the tuna. Cut into even 1/2" cubes (cut to the size of your liking.)

Add to a bowl to fit. Add the Ponzu Sauce, mix well cover and refrigerate 15 minutes, or up to one hour.
Put Together Bowls:
Add 1/2 cup rice to each bowl. I like luke-warm rice, you might prefer warm or room temperature. Add a portion of tuna to the center of each bowl using any juices in the bowl. Add scallions over tuna.

Start topping each bowl with cucumbers, radishes and carrots - adding decoratively. Continue topping with avocado, seaweed and enoki mushrooms.

Sprinkle macadamia nuts and sesame seeds over the tuna. Add pink salt if desired and serve! I like to have extra Ponzu sauce on the side for drizzling.
Notes
* If not using Karen's Zesty Ponzu Sauce: Optional Marinade ~ stir up 3 tablespoons soy sauce or tamari, 2 teaspoons pure sesame oil, pinch of chili flakes such as Gochugaru or Szechuan, 1 tablespoon lemon juice or - Yuzu Juice (my favorite.) 
Nutrition Facts
Poke Bowl with Tuna, Rice & Summer Veggies
Amount per Serving
% Daily Value*
* Percent Daily Values are based on a 2000 calorie diet.
Karen Sheer