Karen's Roasted Winter Kumato Tomato Salsa
The Best Homemade Salsa features Kumato Tomatoes available year-round and prized for their sweet, juicy flavor and firm texture. With a dark-red brown hue and a blush of green – they will roast to a burgundy color… the perfect complement with the chipotle peppers.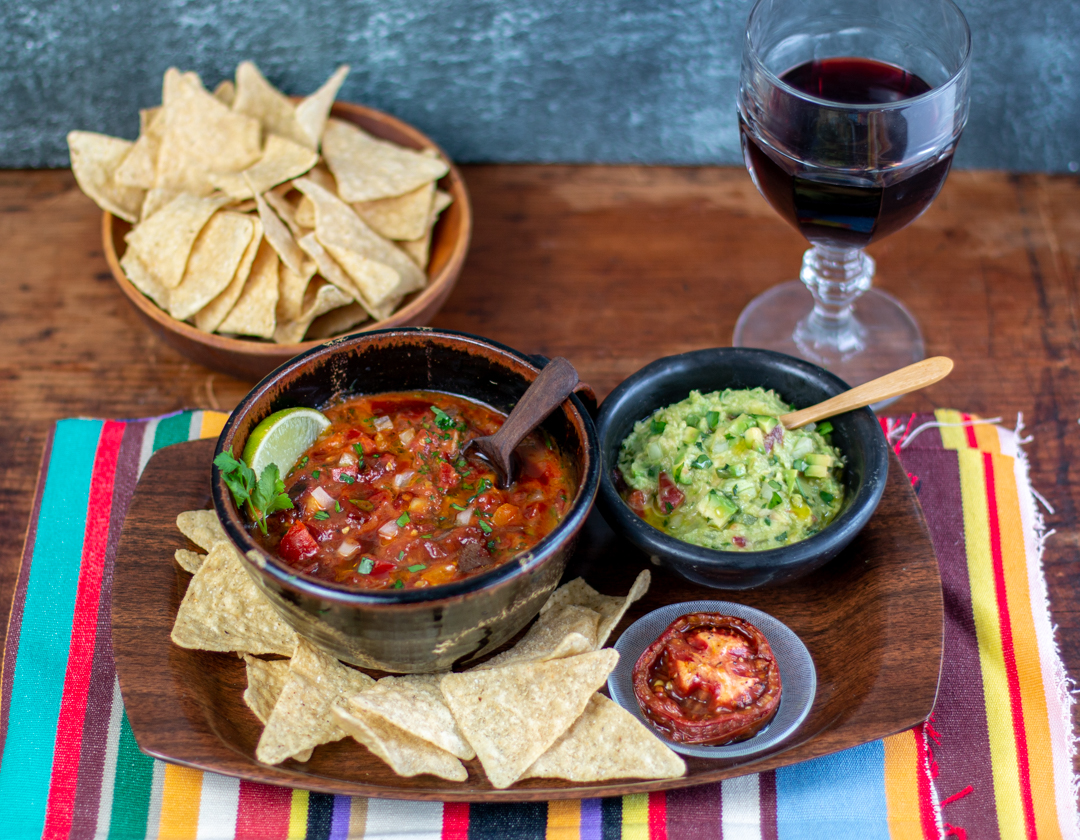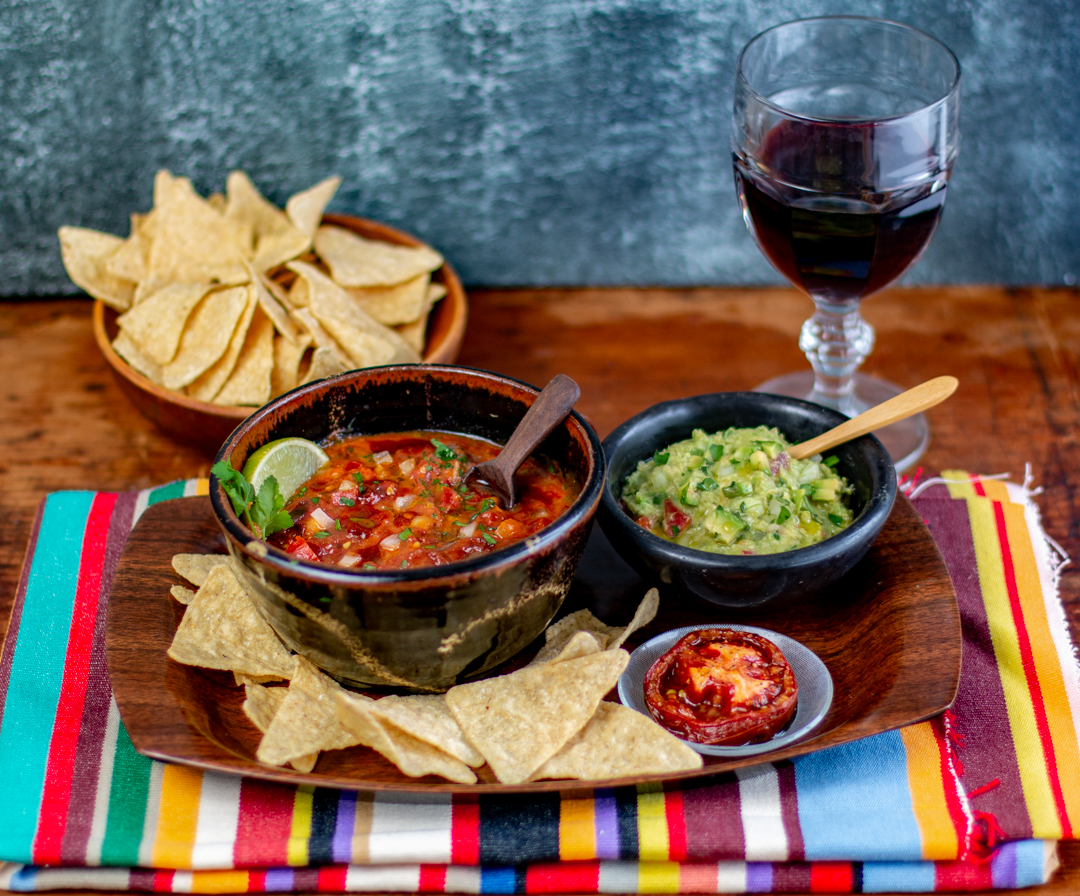 Kumato tomatoes luckily are available year round!
My go-to tomato in Winter.
What's in the Salsa?
One pound Kumato Tomatoes, Garlic Cloves, Chipotle Peppers in Adobo Sauce (canned), Sweet Onions, Colorful Cherry Tomatoes, Parsley, Red Wine Vinegar, Fresh Lime Juice, Extra Virgin Olive Oil and Salt.
Easy to Prepare:
Roast half the Kumato Tomatoes with Garlic Cloves in their skins, 500 degree oven.
Whirl the roasted tomatoes and garlic in a small food processor until smooth and creamy
Add chipotle peppers and adobo sauce, vinegar, lime juice and salt – pulse to combine
Place salsa base in a bowl.
Fold in remaining ingredients: diced Kumato tomatoes, diced colorful tomatoes, parsley and olive oil
The most noteworthy benefit of Kumato tomatoes is their high amount of lycopene – a Kumato tomato has much more than regular red varieties.
Lycopene is a plant nutrient with antioxidant properties. It's the pigment that gives red and pink fruits, such as tomatoes, watermelons and pink grapefruit, their characteristic color.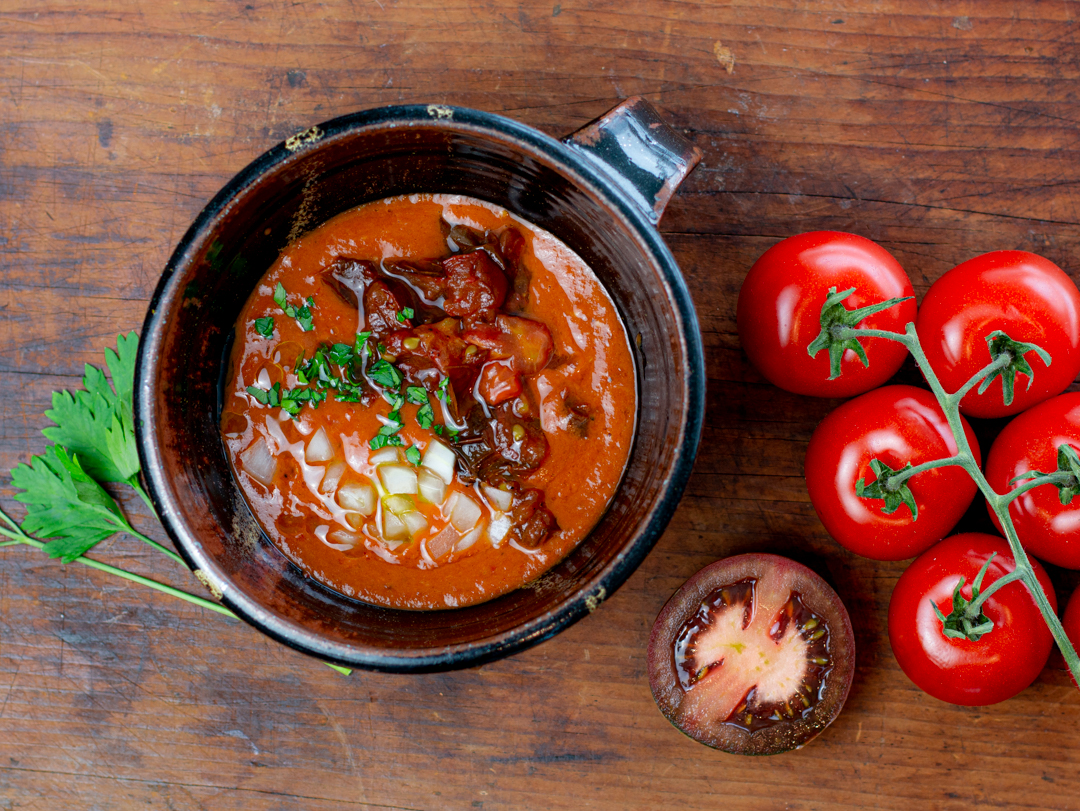 How are Kumato tomatoes different from traditional tomatoes?
The color of Kumato tomatoes varies from dark brown mahogany to golden green. This is its natural appearance. This family of tomatoes has an authentic and intense flavor.
They are sweeter than normal tomatoes, with a contrasting slightly sour note, which makes for a unique and clearly defined taste sensation. Furthermore, Kumato tomatoes are very juicy and firm in texture, with a high sugar content which means they are an excellent choice when preparing delicious salads and many tomato-based recipes…like salsa!
Interesting Fact: a Kumato is a tomato that ripens from the inside out, so upon cutting into it, you get all that delicious juiciness without having it go bad and bruise on the outside.
Kumato tomatoes are not genetically modified:
The Kumato is the outstanding result of tireless efforts to apply traditional plant breeding techniques and natural cultivation methods.
Chipotle in Adobo (in cans) are readily available in every grocery store!
They are smoked, dried jalapeños ~ rehydrated in a tangy tomato sauce that adds a spicy note to just about anything.
They contain Capsaicin, essentially the ingredient that makes chili peppers hot. Want to speed up your metabolism? Hot peppers can do the trick! Their anti-inflammatory qualities promote heart health as well.
Nutrition in Salsa:
Salsa nutrition is pretty top-notch. It may taste decadent, but it's mostly just a mixture of healthy veggies.
Low in calories.
Tomatoes are a nutrient powerhouse, full of plenty of nutrients for disease prevention. Flavonoids are anti-inflammatories, which help to fight everyday sources of inflammation. I've also mentioned great lycopene value in tomatoes!
Chipotle peppers, a type of smoke-dried jalapeno, have a wide variety of health benefits including aiding the immune system and improving digestion.
Salsa is a Spanish word that translates simply to "sauce," and it originates from the country of Mexico.
What to do with Salsa?
A no-brainer – dip your favorite chip into them! (I always choose organic varieties and watch the sodium count.)
Dollop over scrambled eggs or tofu
A Topping for any tacos
Top grilled pan-roasted fish or chicken for a flavor and color boost
Layer on your favorite nachos.
A nice addition to salads – like corn or avocado
Add to chili, I especially like to on top of sour cream or yogurt

Ladle into Spanish rice for a flavor-kick.

Top your favorite burger
As a dip for fajitas and quesadillas
A nice topping for meatloaf
Perks up a bland soup
Top your favorite burger
Adds a Mexican kick to bruschetta
A nice addition to salads – like corn or avocado.

Makes a nice layer for grilled cheese
When the salsa's really good.. like this one, I can just eat it by the spoonful!
It's smoky essence and creamy & chunky texture is LUSCIOUS!
Salsa – it's for so much more than a dip for tortilla chips! It is the tasty little secret to super-fast meals, adding big flavor to recipes without piling on the calories. Salsa is actually very healthy.
See ALL my Condiments For Flavor Category!
These powerhouse condiments can make a meal.
Enjoy this delicious and versatile salsa!
Karen
Winter Kumato Tomato-Chipolte Salsa
Blackened Kumato Tomatoes and Garlic whirled in your blender with Chipotle Peppers in Adobe - the best roasted salsa you can make at home!
Servings:
6
servings; make 1 1/2 cups, 4 tablespoons per serving
Print Recipe
Pin Recipe
Rate this Recipe
Ingredients
1

pound

Kumato tomatoes

(about 4 to roast; one to dice)

4

medium

garlic cloves

unpeeled

1/2

teaspoon

extra virgin olive oil

1

tablespoon

chipotle peppers

(canned)

1

teaspoon

adobo sauce

from canned chipotles

1/2

teaspoon

red wine vinegar

1

teaspoon

fresh lime juice

1/4

teaspoon

sea salt

1/3

cup

sweet onions

peeled, 1/4" dice

1/2

cup

fresh cherry tomatoes

multi colored, 1/4" dice

2

tablespoons

chopped fresh parsley

2

teaspoons

extra virgin olive oil
Instructions
Preheat oven to 500 degrees.

Cut 4 Kumato tomatoes in half (I had 5 medium sized ones.) Place a sheet of parchment on a medium sized rimmed baking pan. Add 1/2 teaspoon evoo. Place tomato halves and unpeeled garlic on top. Brush all over with oil on pan.

Sprinkle with a pinch of kosher salt and freshly cracked pepper.

Roast in the hot oven to blacken - REMOVE garlic after 6 minutes; will be blackened around the edges an softened inside.

Roast tomatoes a total of 20 minutes until well roasted and just blackened and caramelized around the edges. Remove from the oven and let cool slightly.

Peel Garlic; In a small 3 -4 cup food processor add garlic, HALF the roasted tomatoes, chipotle peppers, adobe sauce, vinegar, lime juice and sea salt.

Blend until very smooth - add all to a medium sized bowl.

Dice the remaining unroasted Kumato tomato. Coarsely chop remaining roasted kumato tomatoes, add to the bowl. Add the onions, diced cherry tomatoes, parsley and extra virgin olive oil.

Mix all - taste for salt and spiciness. Can now add more chopped chipotle peppers and adobe sauce if you like a spicier salsa.

Refrigerate any unused salsa in a airtight container and enjoy within one week.
Notes
This recipe may not be reproduced without tie consent of its author, Karen Sheer.
Nutrition Facts
Winter Kumato Tomato-Chipolte Salsa
Amount per Serving
% Daily Value*
* Percent Daily Values are based on a 2000 calorie diet.
Karen Sheer