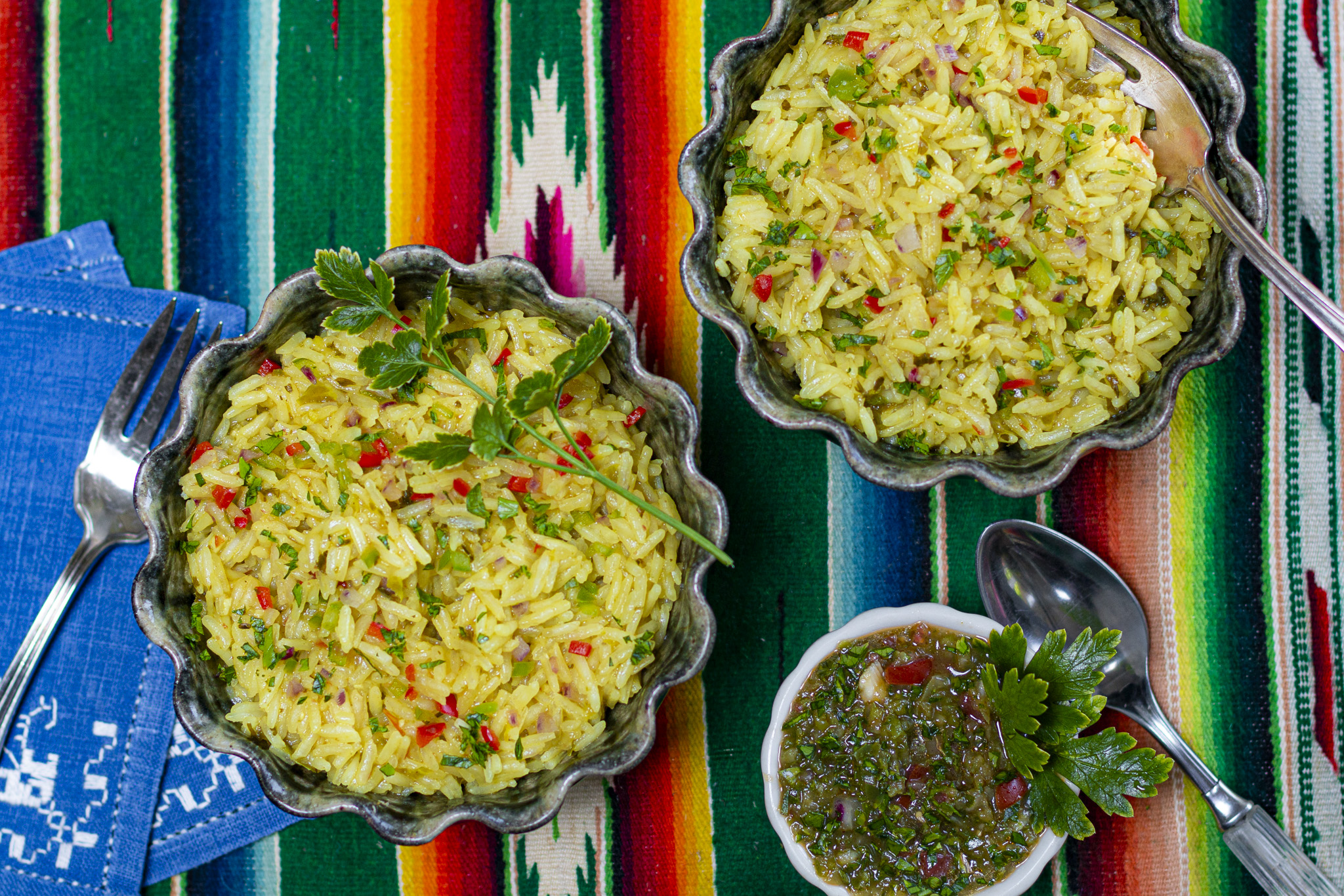 Karen's Puerto Rican Sofrito Rice
The local cuisine of Puerto Rico comes alive with vibrant colors and a melange of flavors. A few tablespoons of Sofrito will transform everyday rice into zesty deliciousness!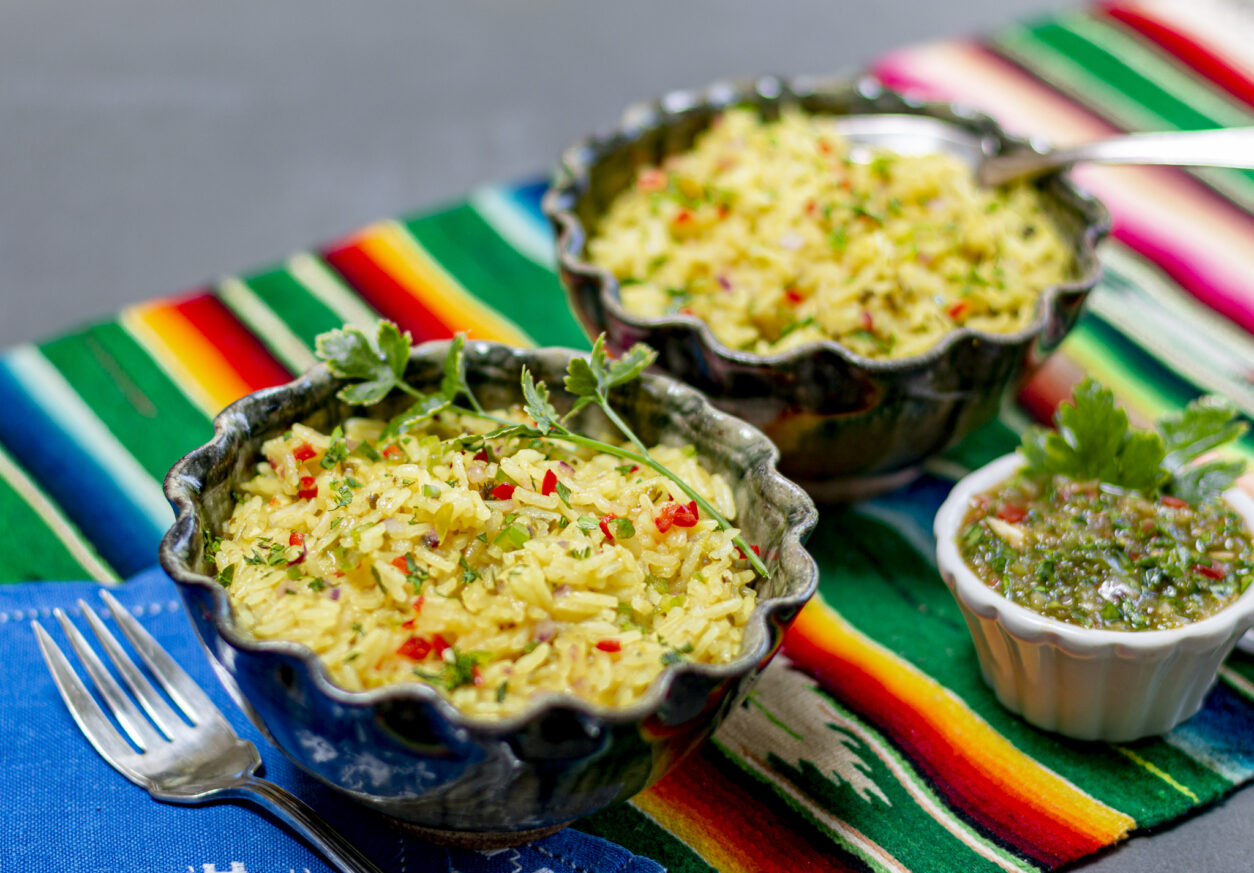 An easy flavorful rice – fluffy & flavorful every time!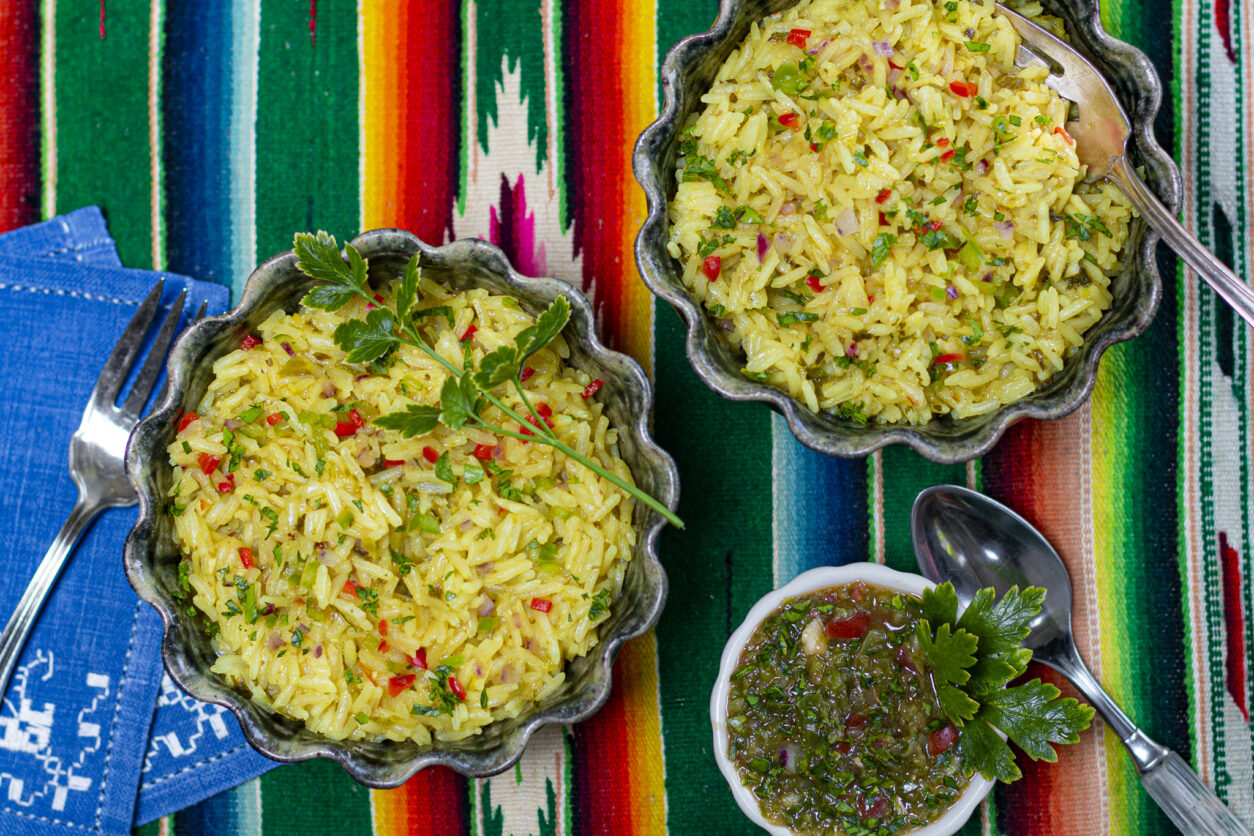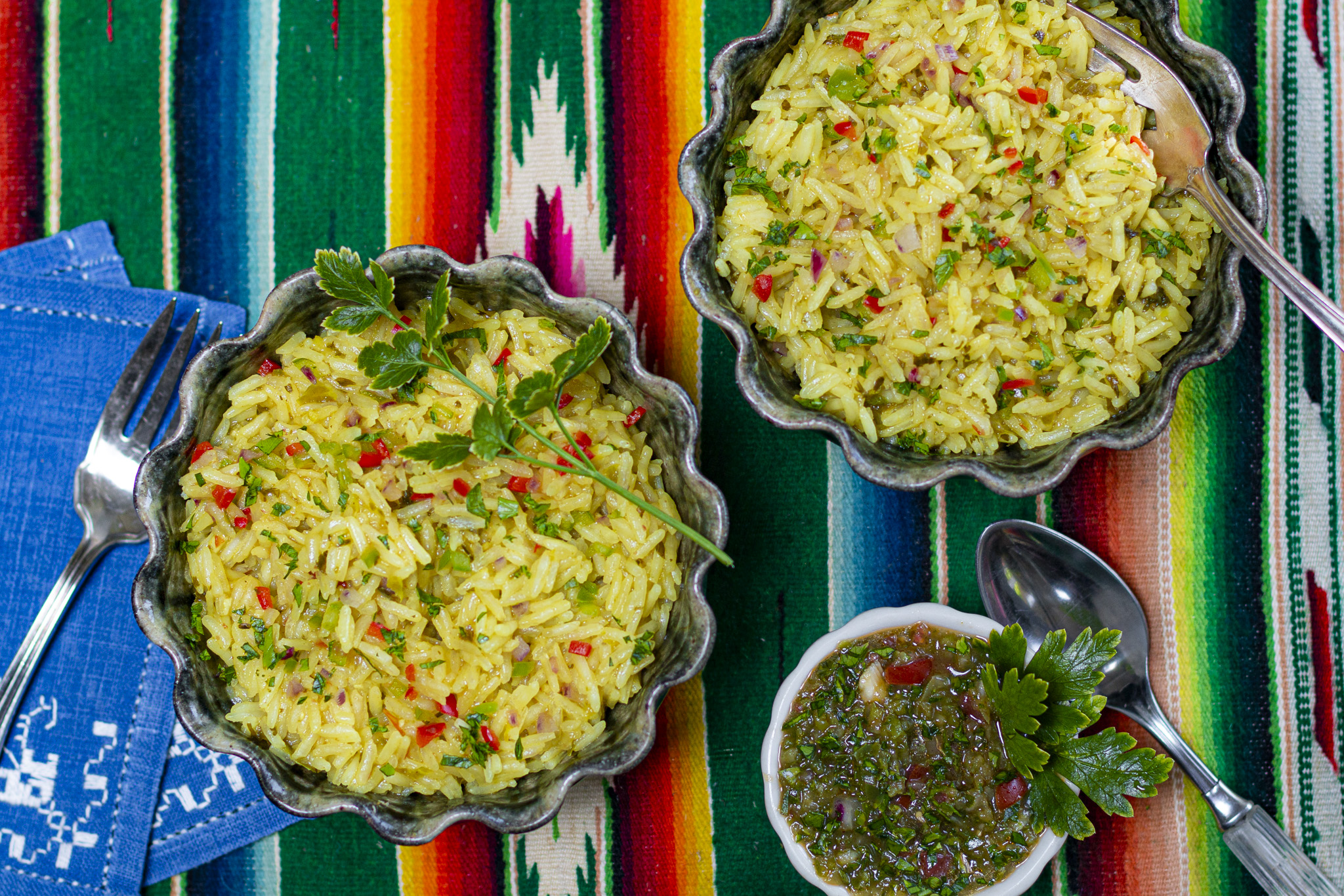 Sofrito is a Latin cooking essential – make a batch today!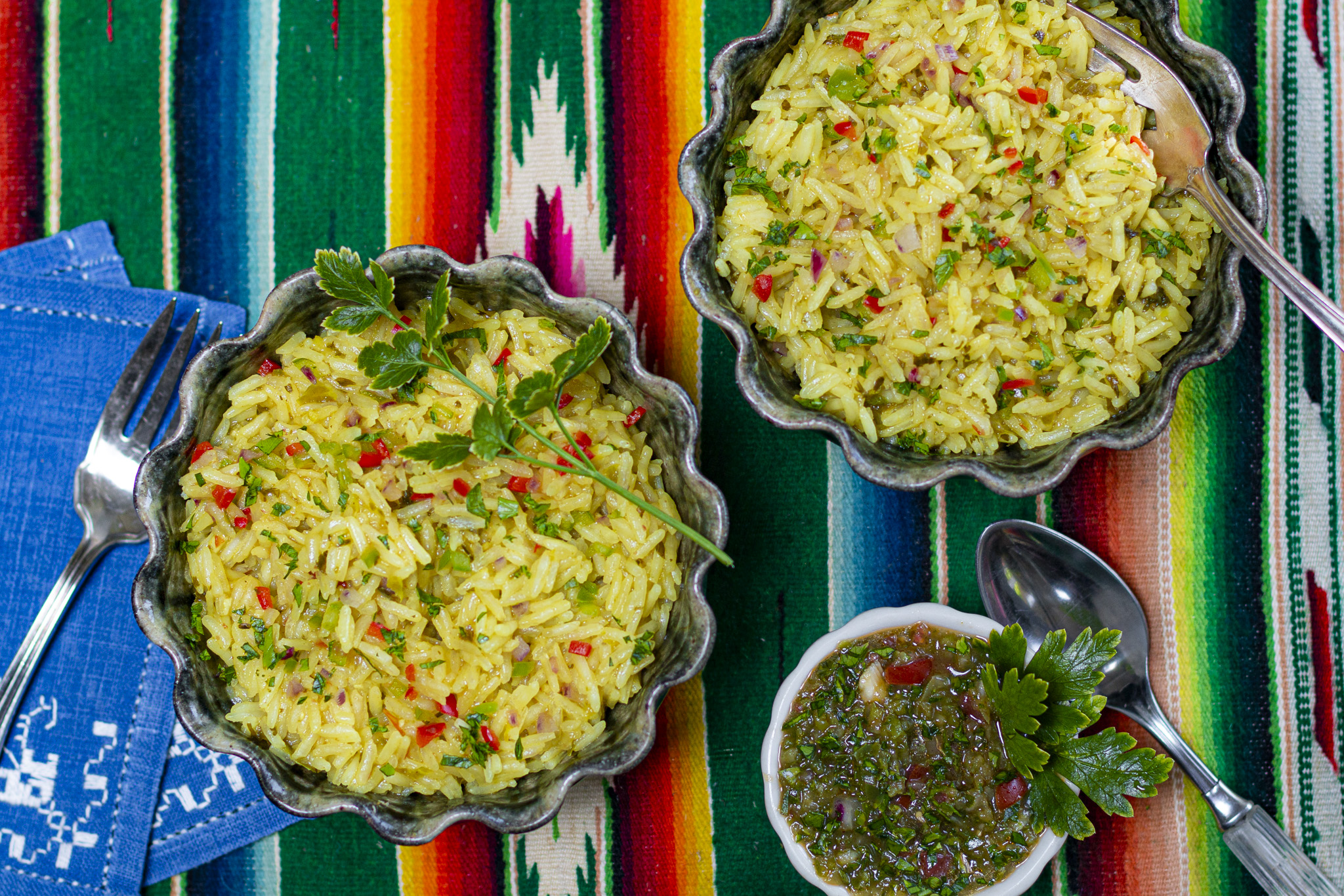 Ingredients
2 tablespoons fruity extra virgin olive oil
6 tablespoons Sofrito (see recipe)
1  ½ cups long grain rice; try Jasmine
¼ teaspoons turmeric 
2 ½ cups vegetable broth* (or water)
¼ – ½ teaspoon sea salt (to taste; depends on saltiness of your broth)
Instructions
1
Measure rice and place it in a bowl to fit, cover with water by 2 inches. Set aside for ten minutes.
2
Heat a heavy 2 quart pot over medium heat, add olive oil, when hot add 6 tablespoons of the sofrito and cook until translucent and just starting to color – about 5 minutes.
3
Drain the rice add to the pot with the turmeric. Stir one minute then add the broth or water.
4
Bring to a boil, stirring – cover and set to low heat and simmer until the broth has been absorbed, about 10 – 15 minutes. Cooking time will depend on the variety of rice.
5
Season with sea salt; 1/4 – 1/2 teaspoon (will depend on the saltiness of your broth.)
6
HINT: Soaking the rice reduces the cooking time… fluffy every time!!
7
To serve: Add some chopped cilantro or parsley on top.
* *I have used "Better Than Bouillon" Organic Reduced Sodium Vegetable Base.
See BLOG for many more photos and information about Sofrito – and two more Essential Puerto Rican Recipes.
This recipe may not be reproduced without the consent of its author, Karen Sheer.
Karen Sheer