Description
A super-refreshing sorbet, pair if you like with my Super Crunch Salad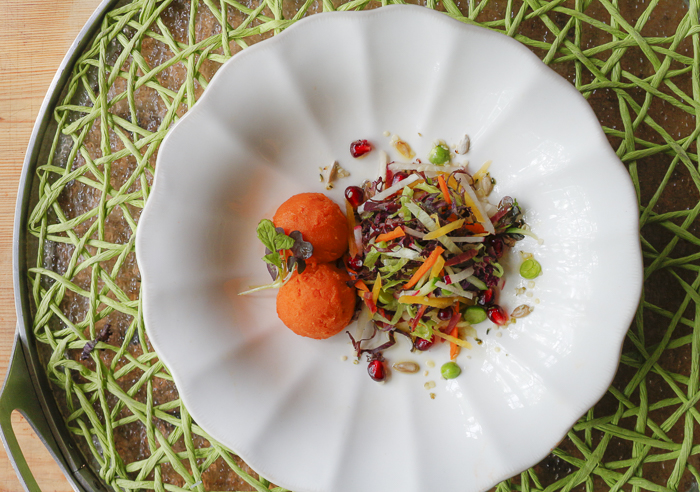 Ingredients
2

 

cups 

freshly squeezed carrot juice, organic

½

 

cups

 

cane sugar, organic

¾

 

cup 

filtered water

2 

tablespoons 

brown rice syrup, (I like it much better than corn syrup)

½

 

teaspoon 

agar agar flakes

2

 

1″ wide 

orange rind strips, (no white pith)

1

 

pinch

 

sea salt
Method
Make a simple syrup: Heat the sugar and water in a 2 quart pot. Bring to a boil – whisking.
When dissolved, lower the heat. Add the brown rice syrup, agar agar flakes, orange rind strips and sea salt.
Whisk over low heat for 5 minutes.
Remove from the heat, and cool.
Place in a clean container and refrigerate, well covered until cold.
Add the sorbet mixture in an ice cream maker and process until firm.
Place sorbet in a tightly sealed container in the freezer.
Serve alone, or with: Super Crunch Salad
This recipe may not be reproduced without the consent of it's author, Karen Sheer.
Notes
Makes 3 cups, 1 1/2 pints