Sweet and Sour Grated Mango Chutney
Description
This delicious chutney provides a great balance to a rich, spicy curry. Grating the mango creates an interesting texture.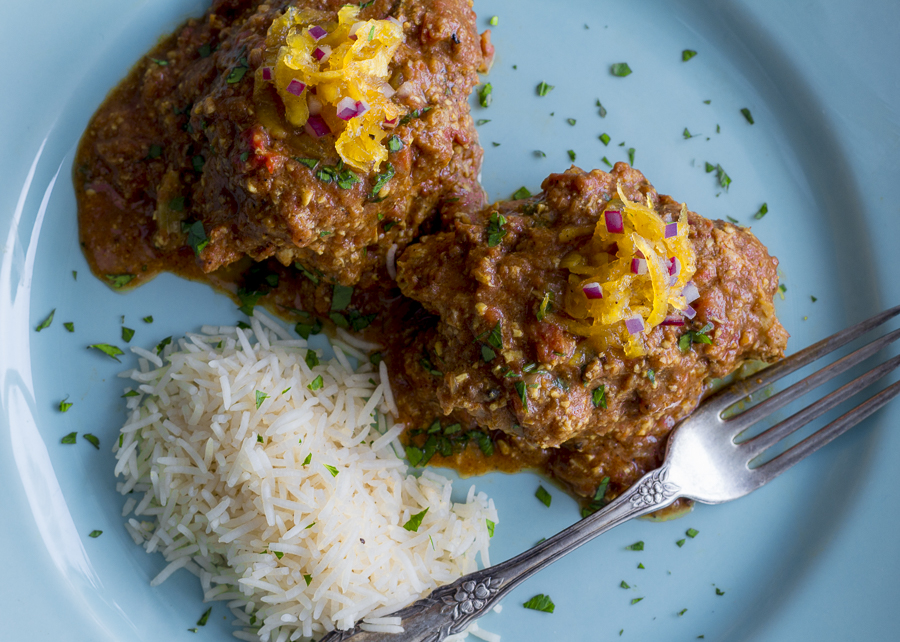 Ingredients
1

 

medium 

mango, ripe but firm

1

 

teaspoon 

fresh ginger, grated

3 

tablespoons 

natural cane sugar

¼ 

teaspoon 

sea salt

⅛

 

teaspoon 

ground chilis

⅛

 

teaspoon 

garam masala

1

 1/2 

teaspoon 

white vinegar
Method
Peel mango and grate it using the largest hole on your grater. Discard the pit.
Add mango and ginger to a small, heavy saucepan and cook over low heat until the mixture starts to stick to the bottom of the pan, 2 minutes – stirring.
Add the sugar and spices, and cook, stirring until a jam-like consistency, about 5 – 7 minutes.
Add vinegar, stir for 2 minutes.
Cool, taste for seasonings. Store in a clean glass container.
Serve with Karen's Butter Chicken. Garnish with little cubes of red onion.
A fabulous topping for many of your kitchen creations!
Notes
Makes: About 1/2 cup