Pistachio-Tarragon & Lavender Gremolata
Description
Easy to prepare ~ adds a blast of flavor with citrusy notes. Perfect for fish, vegetables, chicken and grains.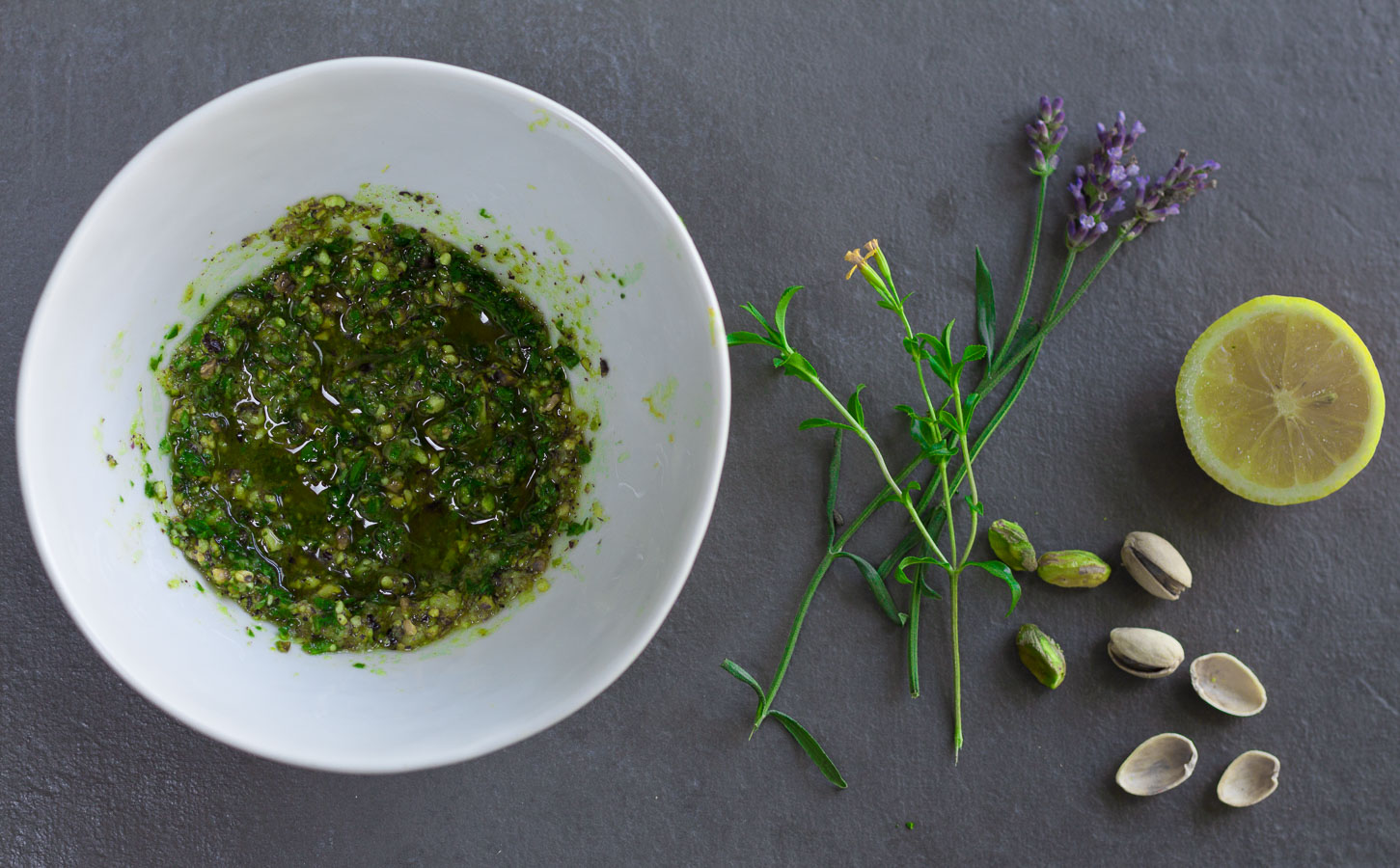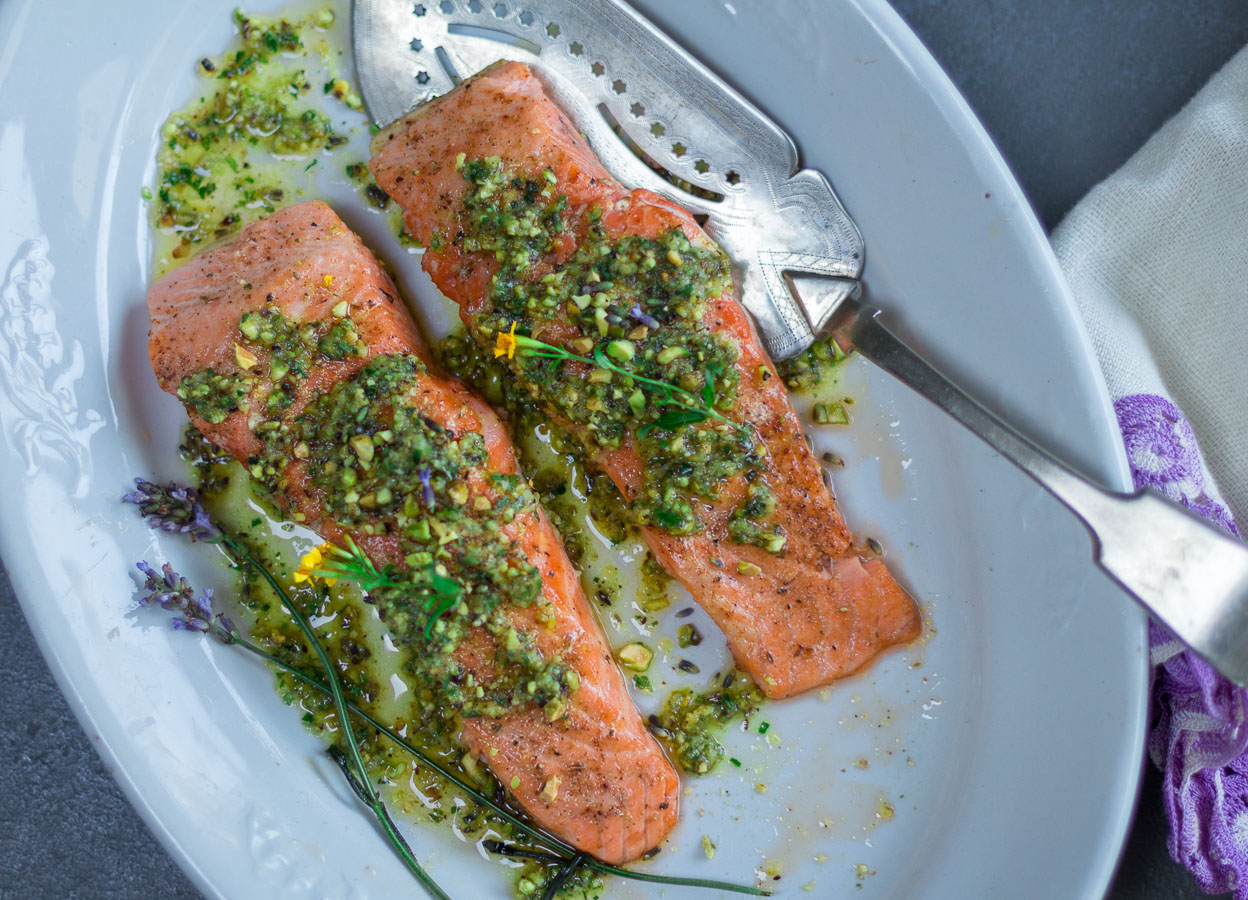 Ingredients
1

 

teaspoon 

fresh garlic, peeled and grated fine or minced

½

 

teaspoon 

lemon rind, grated

2

 

teaspoons 

fresh lemon juice

2 

tablespoons 

extra virgin olive oil

¼

 

cup 

pistachios, shelled and chopped

3 

tablespoons 

fresh tarragon, cleaned, dried and chopped

¼

 

teaspoon 

fresh lavender buds, or 1/8 t. dried lavender

2

 

pinches

 

sea salt & freshly cracked pepper
Method
Add all ingredients to a bowl to fit. Whisk well to incorporate flavors.
Let sit for 20 minutes at room temperature and serve. Taste for salt.
Refrigerate any extra in a airtight, glass container in the refrigerator for up to 3 days.
Lavender has a strong but lovely perfumy flavor and can overwhelm, use the above amount, add more if you like.
Gremolata can enhance vegetables, chicken, fish and grains.
Serve with: Cedar Planked Salmon with Pistachio-Tarragon & Lavender Gremolata (see recipe.)
This recipe may not be reproduced without the consent of its author, Karen Sheer.
Notes
Servings: 2. Double or triple if desired.