Karen's Pine Nut Macaroon Cookies – includes "almond paste" you make
Delicious Soft Pine Nut Cookies with a Crispy Exterior ~ Perfect for Passover & Easter. Naturally Gluten Free.
These are EASY and FUN to Make!
Many recipes you will see add purchased almond paste – it's all in my recipe.
Here you start swirling almonds and sugar, add egg white and pure almond extract – looks and feels like almond paste.
The benefit – you save money…almond paste is expensive!
Pine nuts are expensive enough…
And – no commercial additives ~ like synthetic bitter almond oil, potassium sorbate and "natural flavoring."
The Method:
Add almonds and sugar to a food processor – run machine for 30 seconds until granular, like sand
Add egg white, almond extract and salt – pulse in
Add chopped dried mango (or apricots would be nice too!) Pulse to combine – dough is done
Form 3/4″ balls of dough – I use a small ice cream scoop, then roll with the palm of your hands
Place pine nuts in a small bowl – add one ball at a time and press down so the pine nuts adhere
Add the cookies to a lightly greased cookie sheet lined with parchment paper – bake until puffed, lightly golden; do not overcook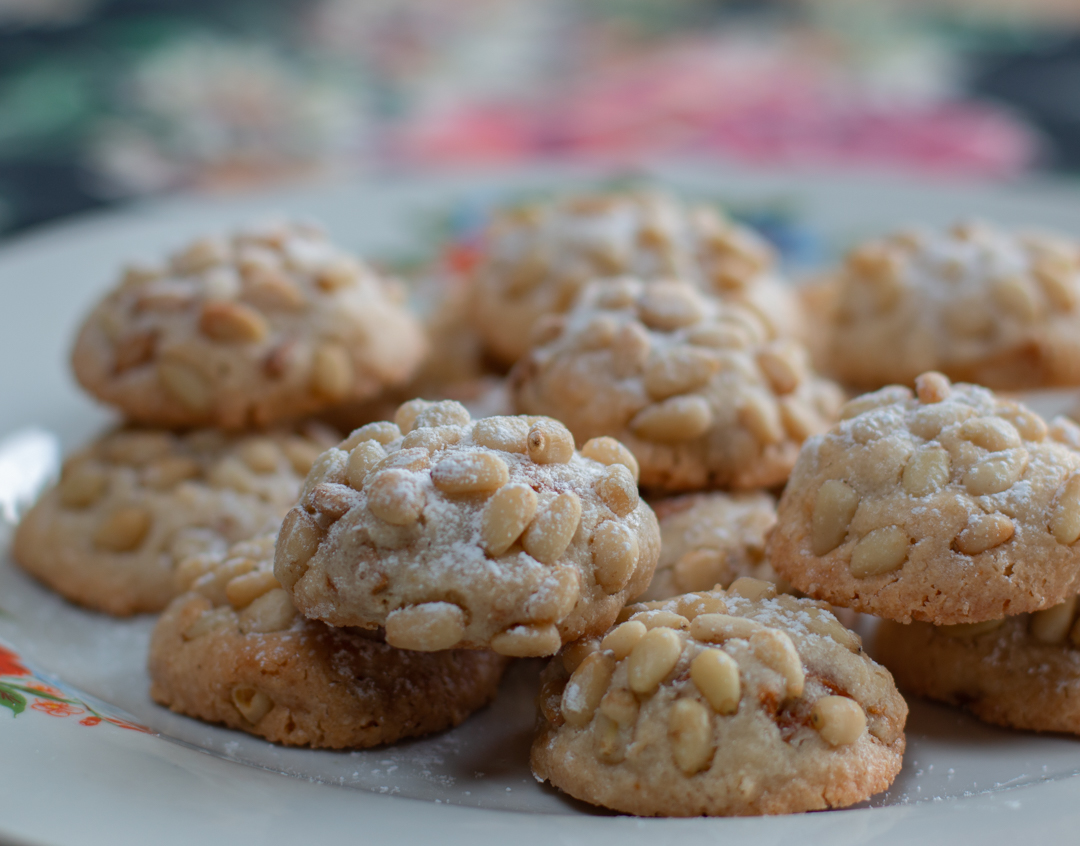 Slivered Almonds, Pure Cane Sugar, One Egg White, Sea Salt, Dried Diced Mango and Pine Nuts.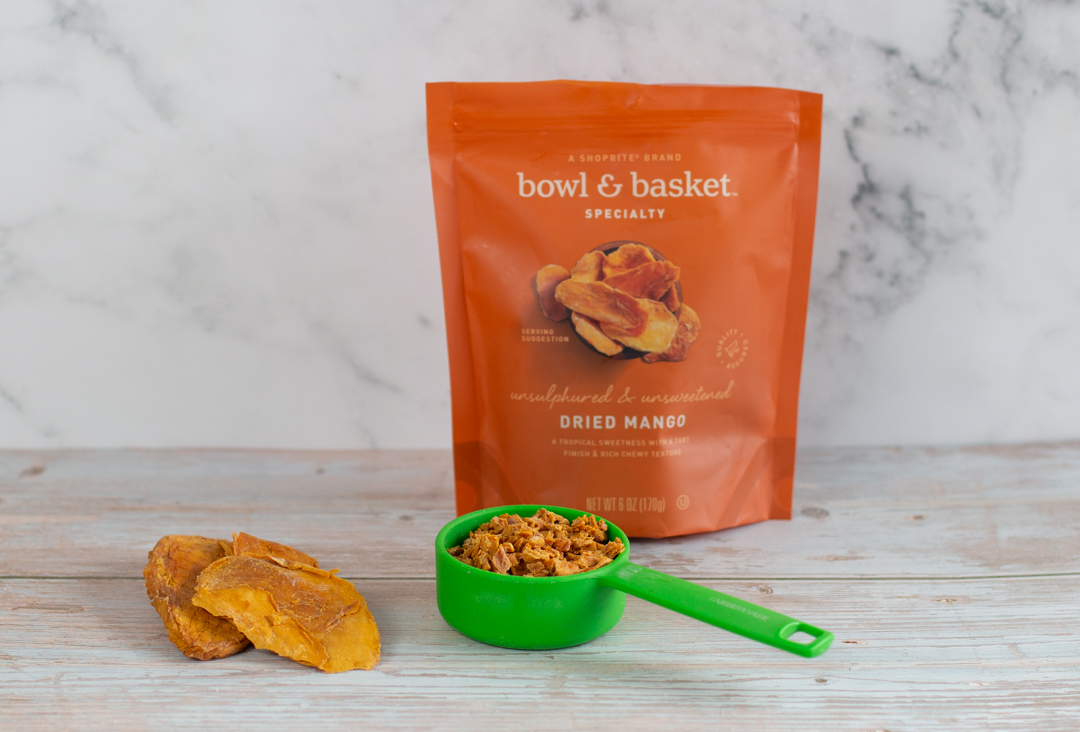 Did you know?
We all love pine nuts for their unique sweet yet buttery flavor and soft texture. They come with a high price tag – but we find they're worth it – pesto with another nut is just not the same! 
Pine Nuts come from pine cones and can take from 1 1/2 years to 3 years to mature.
They are very difficult to harvest – hence the hefty price )the seeds are separated by hand from the cone fragments.)
Pine nuts have a second shell! ~ which also has to be removed before eating… time & labor involved.
The European variety are long and slender. Those from Asia are shorter and stubbier. The American pinyon nuts are larger and easier to shell.
Enjoy these amazing cookies!
Karen

Karen's Pine Nut Macaroon Cookies - includes "almond paste" you make
Easy & Delicious Macaroon Cookies with a method for making "almond paste" in the food processor... 7 ingredients including dried mango
Print Recipe
Pin Recipe
Rate this Recipe
Ingredients
1 1/2

cup

slivered almonds

2/3

cup

pure cane sugar

1

large

egg white

1/2

teaspoon

pure almond extract

(not artificially flavored)

1/8

teaspoon

sea salt

1/4

cup

dried natural mango*

cut 1/4" dice
Instructions
Preheat oven to 350 degrees. Line a cookie sheet with parchment paper; lightly grease with neutral oil.

Add almonds and sugar to a food processor. Turn on and let run for 30 seconds. Open the top - spoon a bit of it in you hand. You are looking for the consistency of coarse sand. If too coarse (you can see dots of almonds), pulse a few times until the consistency is like coarse sand.

Add egg white, almond extract and salt. Pulse to combine well. Add diced dried mango - pulse in. The dough is done!

Add pine nuts to a small 4" bowl.

Scoop dough with a small cookie scoop - 3/4 " rounds - Roll with your hands until a neat round - will be kind of sticky.

Add each ball of dough to the pine nuts - press down to adhere to the top half of the dough. Place on the parchment paper - encourage the cookie rounds to stand tall, not flat. Repeat with the rest of the dough.

Bake until puffed and golden in the center of the oven - 12 - 14 minutes. Cookies will be lightly golden - yet do not overcook! Cool on wire racks, then add to a container with a good seal.

Dust with confectioner's sugar if desired.

Cookies will stay fresh for about 5 days.
Notes
*Look for unsulphured and unsweetened dried mango.
This recipe can not be reproduced without the consent of its author, Karen Sheer.
Nutrition Facts
Karen's Pine Nut Macaroon Cookies - includes "almond paste" you make
Amount per Serving
% Daily Value*
* Percent Daily Values are based on a 2000 calorie diet.
Karen Sheer