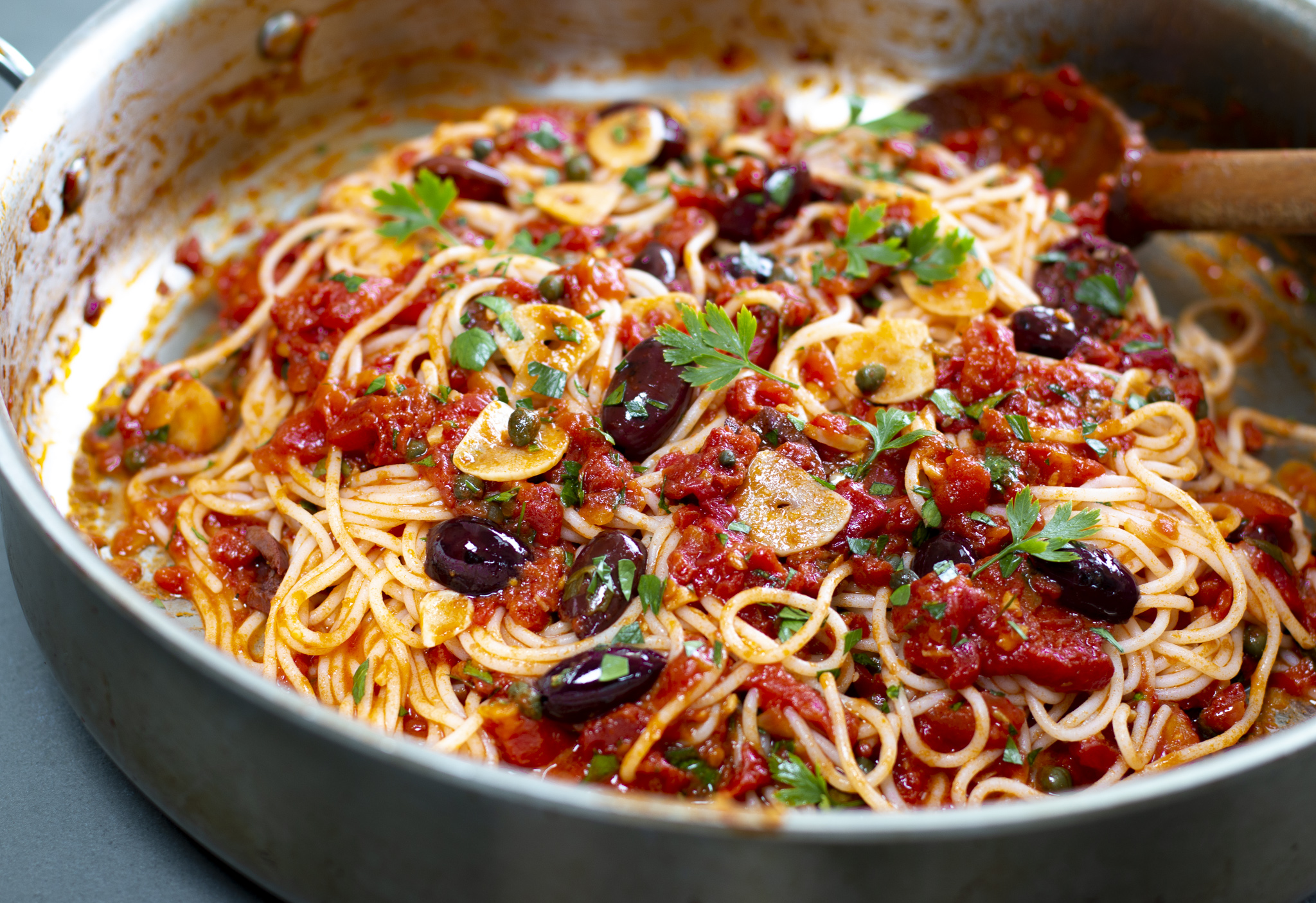 Karen's Pasta Puttanesca with Fresh Tomatoes
A vibrant sauce takes makes only minutes to prepare – this is one of my favorite dishes ~ Buon appetito!
The sauce is cooked in a big skillet – pasta is folded in, then served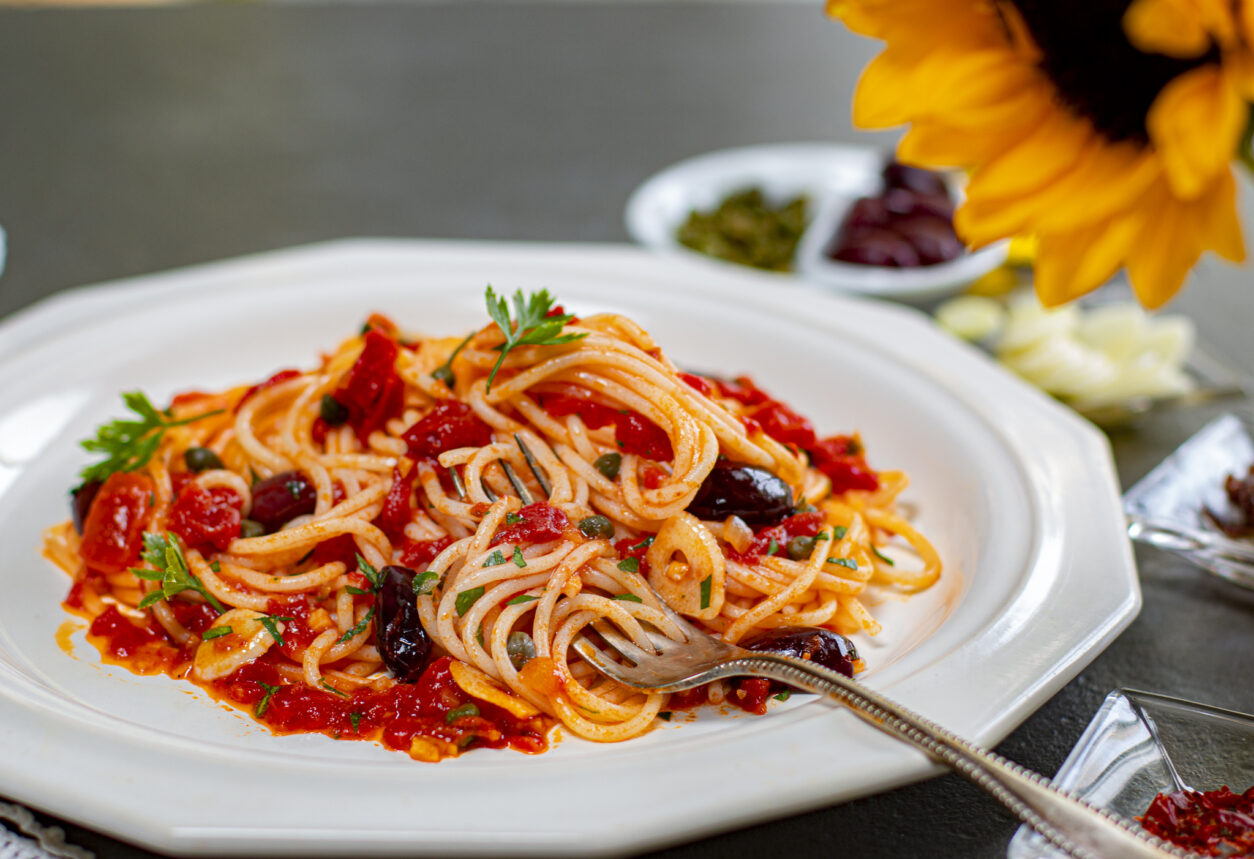 Puttanesca Sauce is big on flavor! Use fresh tomatoes if you can; the rest are pantry ingredients.
Chock full of fresh tomatoes, olives, capers, garlic, parsley, anchovies and extra virgin olive oil. An Italian robust sauce with sweet and salty flavors.
Karen Sheer