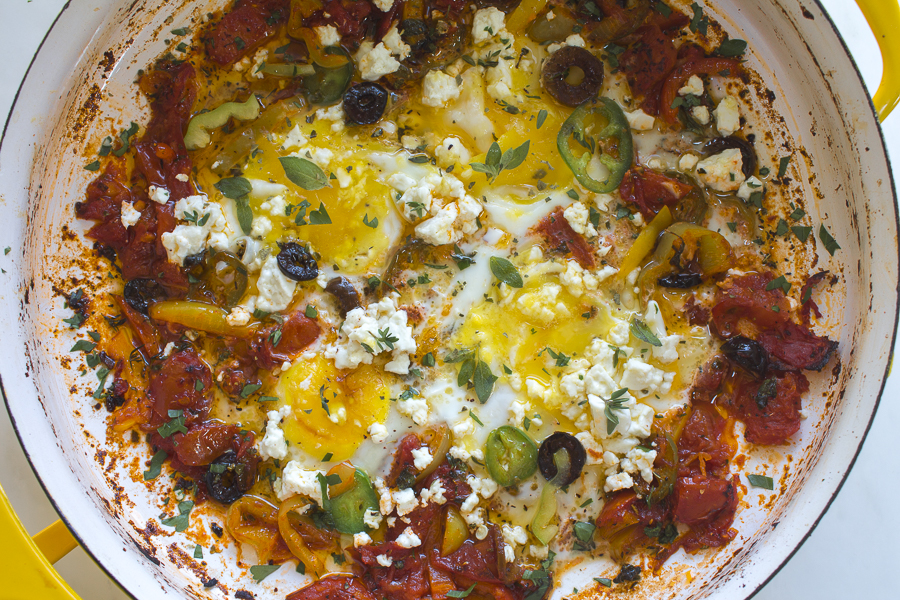 Greek Eggs with Homemade Salsa in a Casserole
THE new breakfast classic – a hearty vegetarian spin on Huevos Rancheros filled with Greek flavors to enjoy anytime of the day! Think Shashuka with a twist.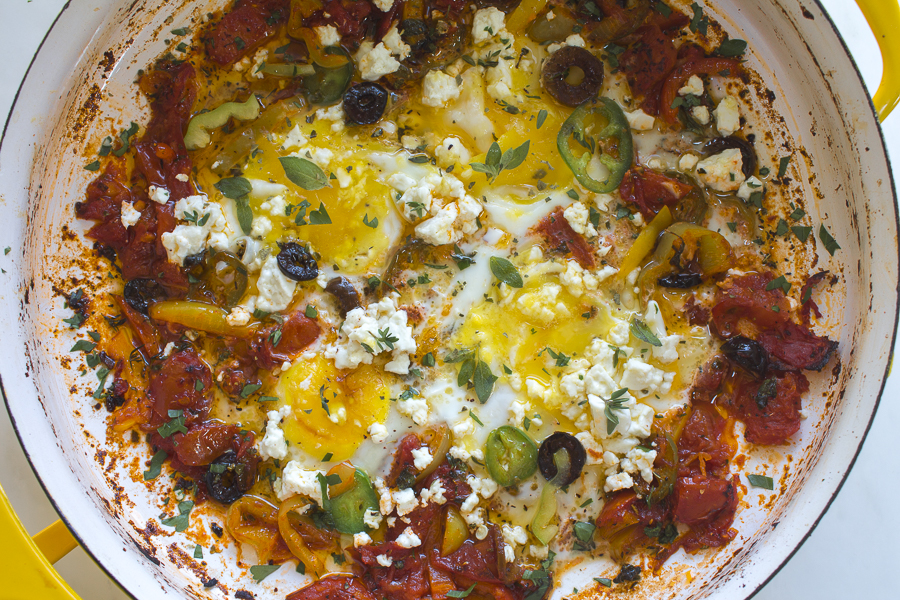 A one pan meal with such vibrant contrasts and loaded with vegetables, but light on your waistline.
The tried-and-true Huevos Rancheros recipe is a similar spiced baked-type egg dish – yet I'm loving how all these Greek flavors and textures surround the perfectly cooked eggs. It comes together quite quickly – sauté, crack and broil and the most delicious egg dish is ready, with feta melting into the zesty textures.
Karen Sheer