Karen's Flourless Chocolate Crackle Cookies
A wonderful cookie that are naturally gluten free – there is no flour in these!
And ~ virtually fat free; only the cocoa butter in the chocolate has a little fat.

I just love the contrast of the deep-dark chocolate and the snowy white crust of powdered sugar on these chocolate crackle cookies.
A crispy exterior gives way to a chewy & fudgy interior ~ and the flavor… reminiscent of a brownie.
Addictive and easy to make… the dough is a little sticky – I'll give you hints for handling it!
These are a big hit and great for entertaining and gift-giving.
See the BLOG for all of my Holiday Cookie & Bar Recipes!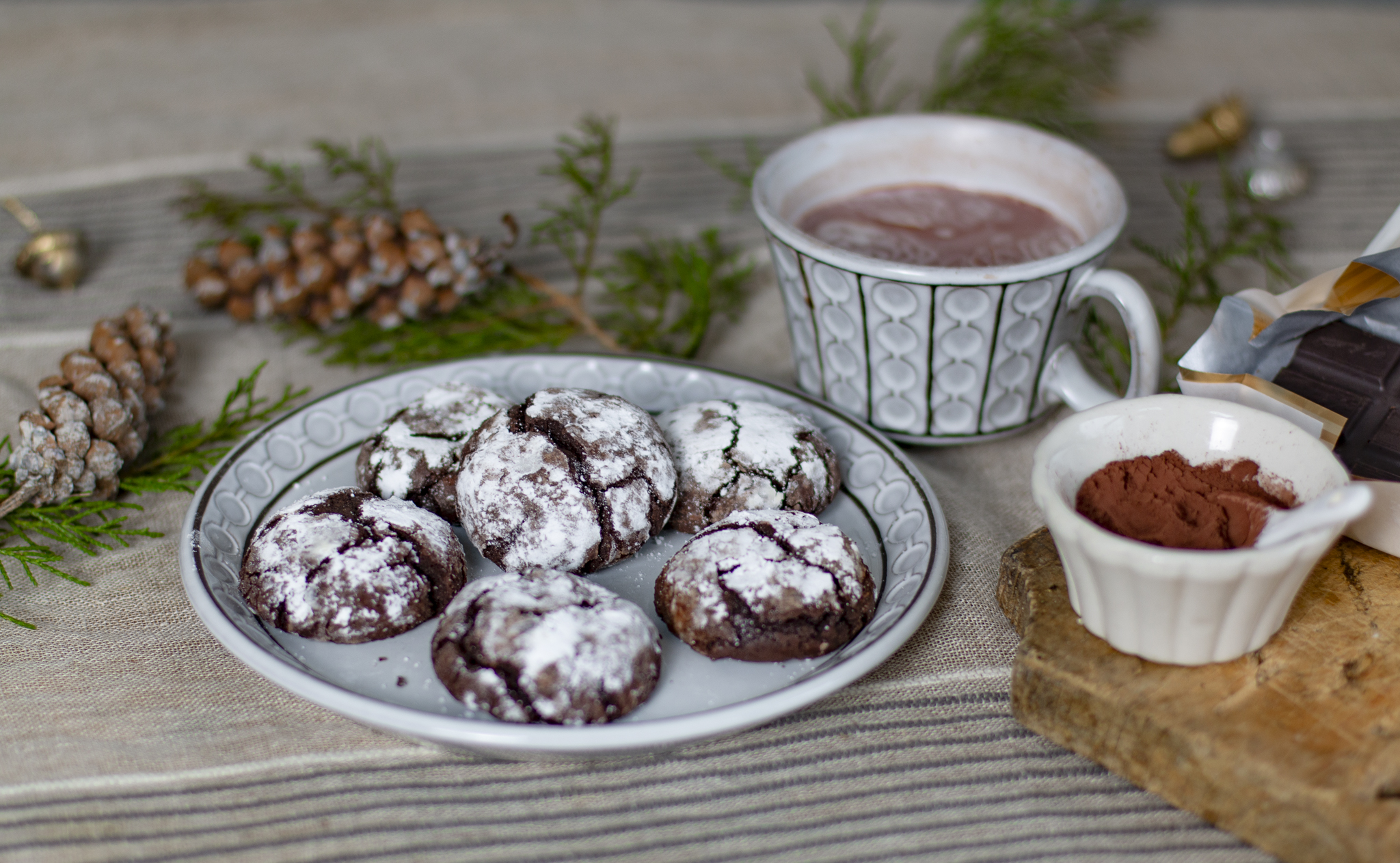 I have developed this recipe ten years ago, and am sharing it now with you.
Karen Sheer