Homemade Creamy Deliciousness!
I'm loving it with chunks of sugar cookies – great with or without!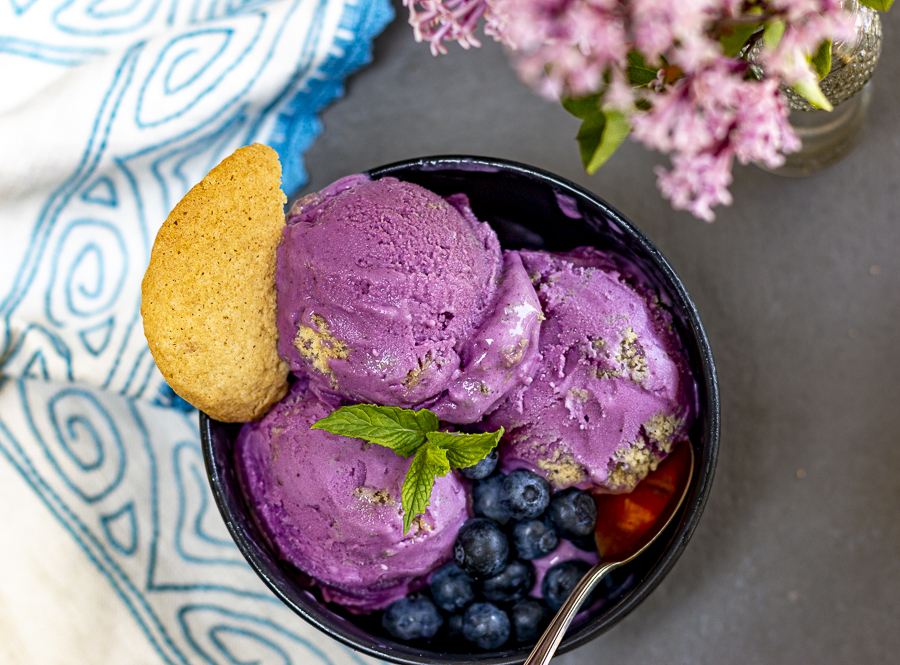 You might know – I love making all types of Ice Cream at home.
Lately I've been making Vegan "Ice Cream" and decided to make Frozen Yogurt again – which is what I first started to test in my kitchen.

Making homemade is much more delicious than anything you can get at a fro-yo shop!
ALL, I repeat ALL have synthetic "natural flavors" which are unwanted chemicals added for a blast of flavor (that these manufacturers believe is boosting the flavor) – and I think they are just nasty!

It's really quite simple to make Frozen Yogurt!
First, cook blueberries with sugar, brown rice syrup and a bit of water.
Simmer until the blueberries soften and the mixture become syrupy.
Next ~ blend in the carafe of a blender – add buttermilk, then Greek yogurt and you are done!! Refrigerate until cold and churn.

Since I reduced the sugar in this recipe – you'll love it's not cloyingly sweet –
I folded in a few soft sugar cookies for texture and interest.
The yogurt is creamy and delicious without the cookie fold-in too!

The Local Blueberry Season is upon us with berries bursting with natural flavor!
Imported ones from the Fall through Winter from Mexico and Peru were palatable ~ but nothing compares to what's grown nearby.
This recipe is Gluten Free.
I'm adding my recipe for my : Amazing Gluten Free Soft Sugar Cookies which are down right delicious and taste like a sugar cookie should!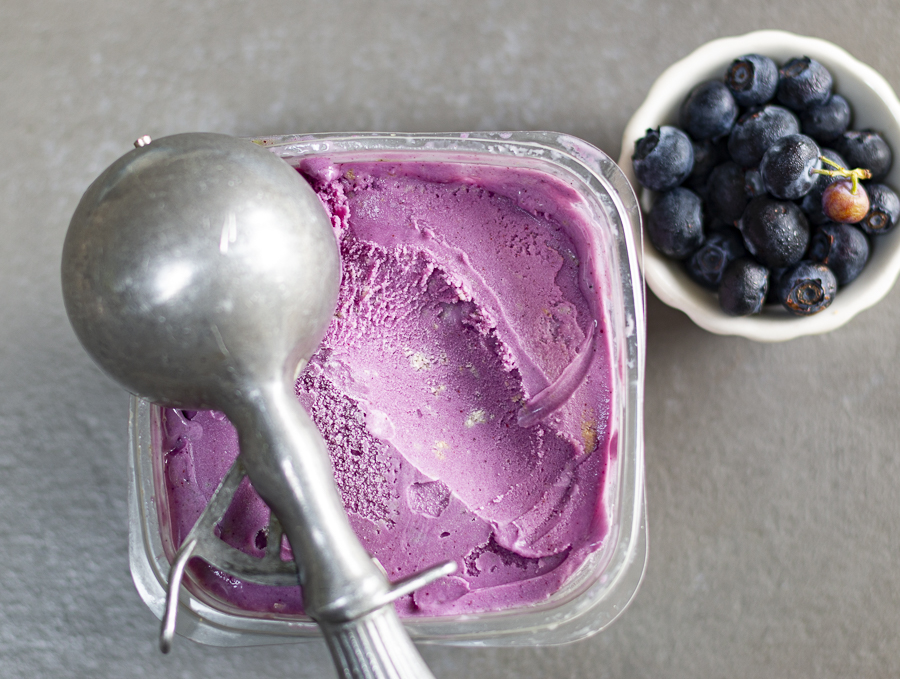 Enjoy!!
Karen