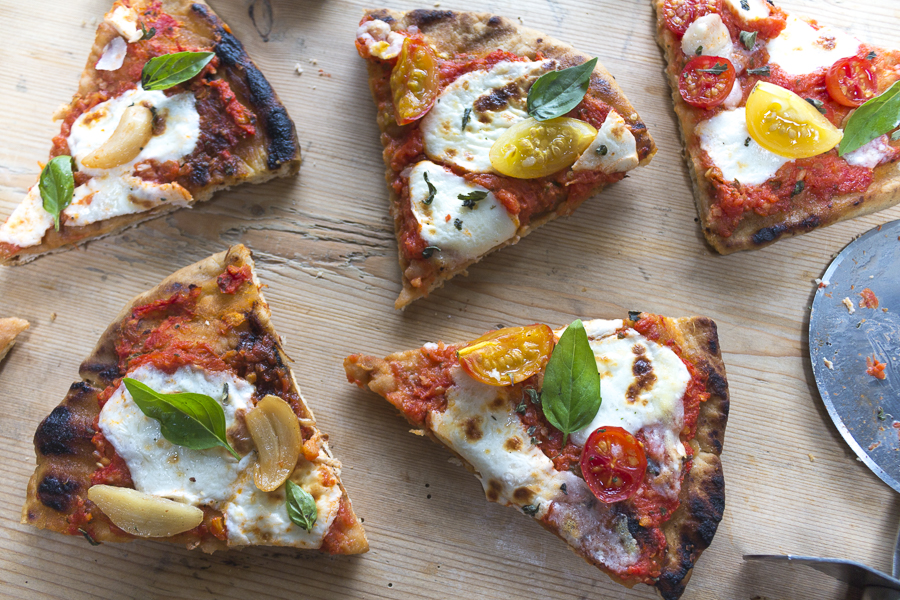 Grilled Pizza with Raw Garden Tomato Sauce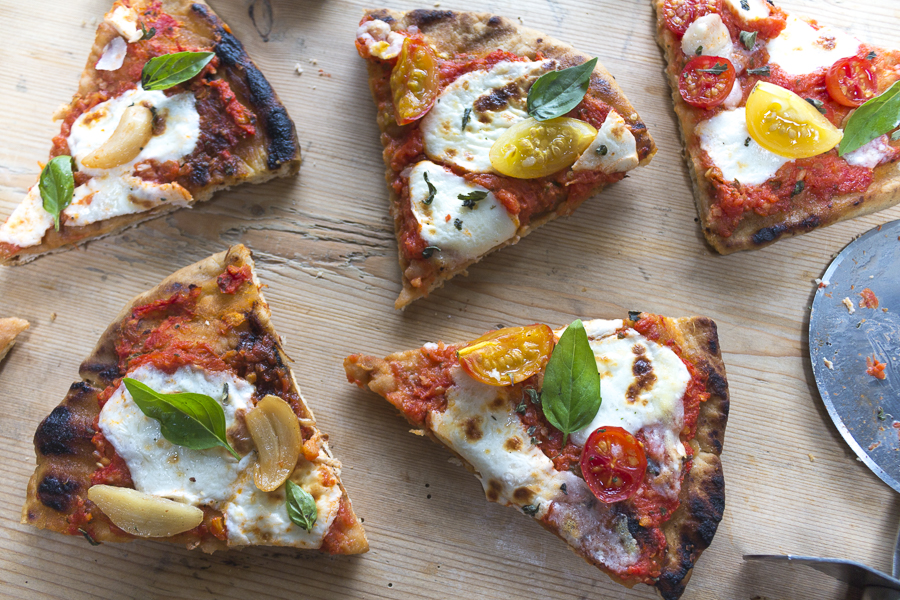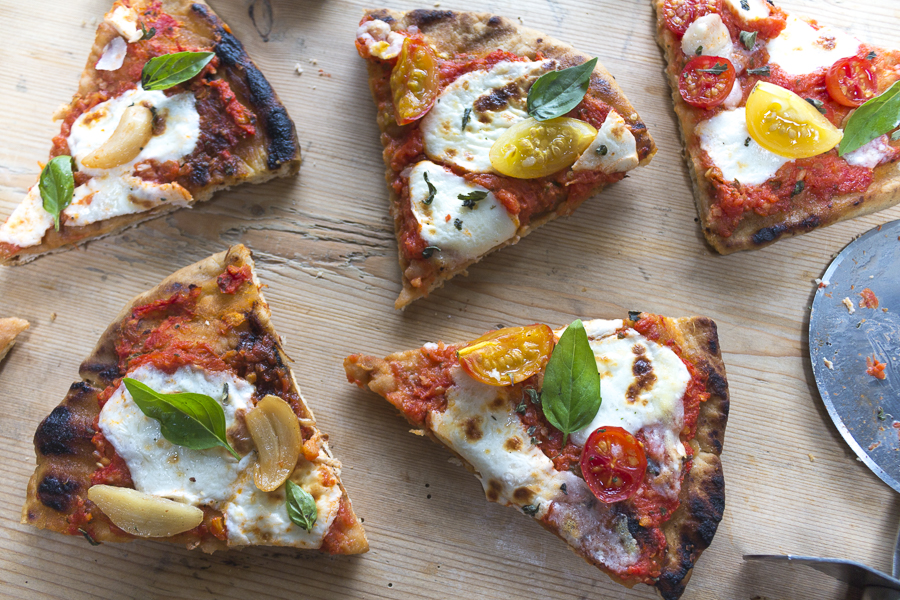 Ingredients
1 recipe Karen's Perfect Pizza Dough
1 recipe Raw Tomato Sauce
4 large fresh garlic cloves, peeled
4 tablespoons extra virgin olive oil
8 ounces fresh mozzarella
½ cup colorful cherry tomatoes, sliced in half
½ teaspoon dried oregano
2 tablespoons fresh basil leaves, cleaned and dried
Instructions
1
Make softened garlic cloves:
Slice each clove lengthwise about 1/8″ thick. In a small sauce pan, add the olive oil and the sliced garlic.
Cook over low heat for 5 – 8 minutes, until garlic has softened, but has not colored. Cool.
If making in advance, store the garlic in the oil in the refrigerator in a clean sterile container.
2
Cut dough into 4 even pieces and shape into rounds. Flour your work surface, stretch the dough into 8″ rounds. (Can freeze some at this point.)
3
Preheat the grill to high heat. Brush the clean grates with a little neutral oil.
4
Line a large tray with aluminum foil, and brush with oil. Add the dough rounds to the tray, brush the tops of dough with oil.
5
When the grill is ready, (mine reached 450 degrees) bring the trays over, lift the dough off the tray, and flip each over – adding each to a portion of the grill.
Close the grill, and let strong grill marks form, about 5 minutes. Turn over with tongs – turn the grill DOWN to low heat.
6
Top with "raw sauce," mozzarella, cherry tomatoes and slices of garlic (taken out of the oil.) Sprinkle with oregano.
Add basil to the pizza now, or when it comes out of the oven.
7
Cook the pizza until bubbly and cooked through, about 5 – 8 minutes on second side.
Karen Sheer