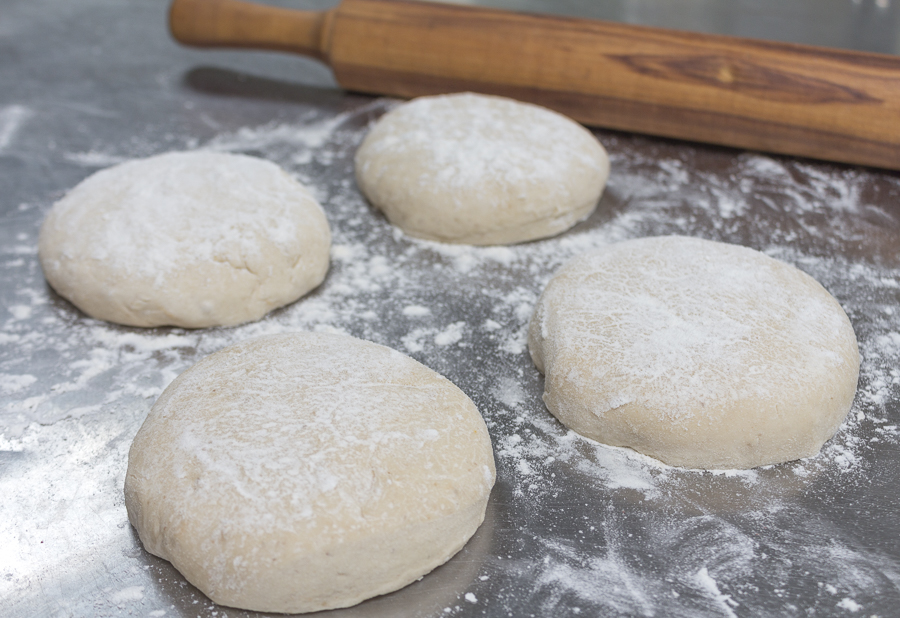 Karen's Perfect Pizza Dough
An easy dough to make, follow the instructions and get started making pizza in your home ~ even on a weeknight. It's creative and fun !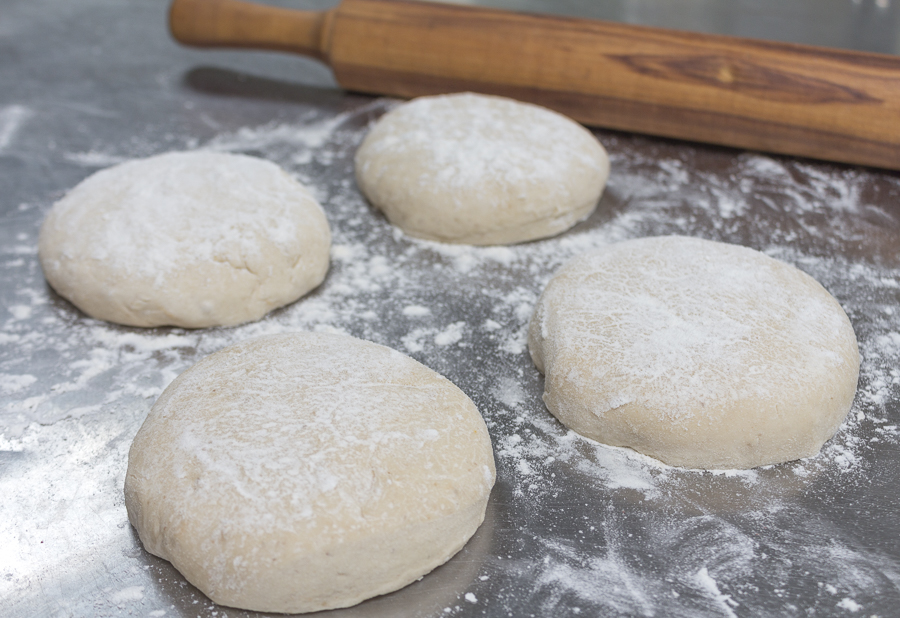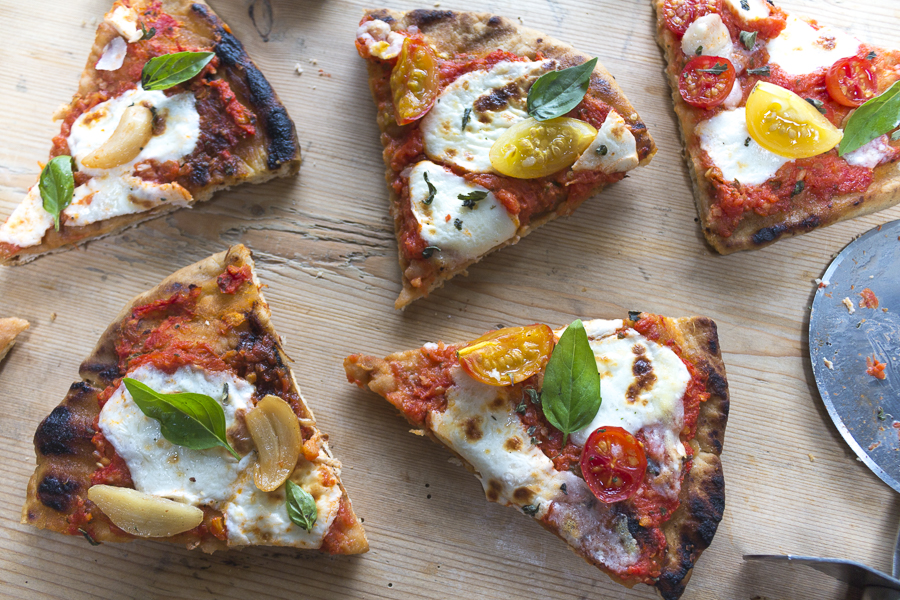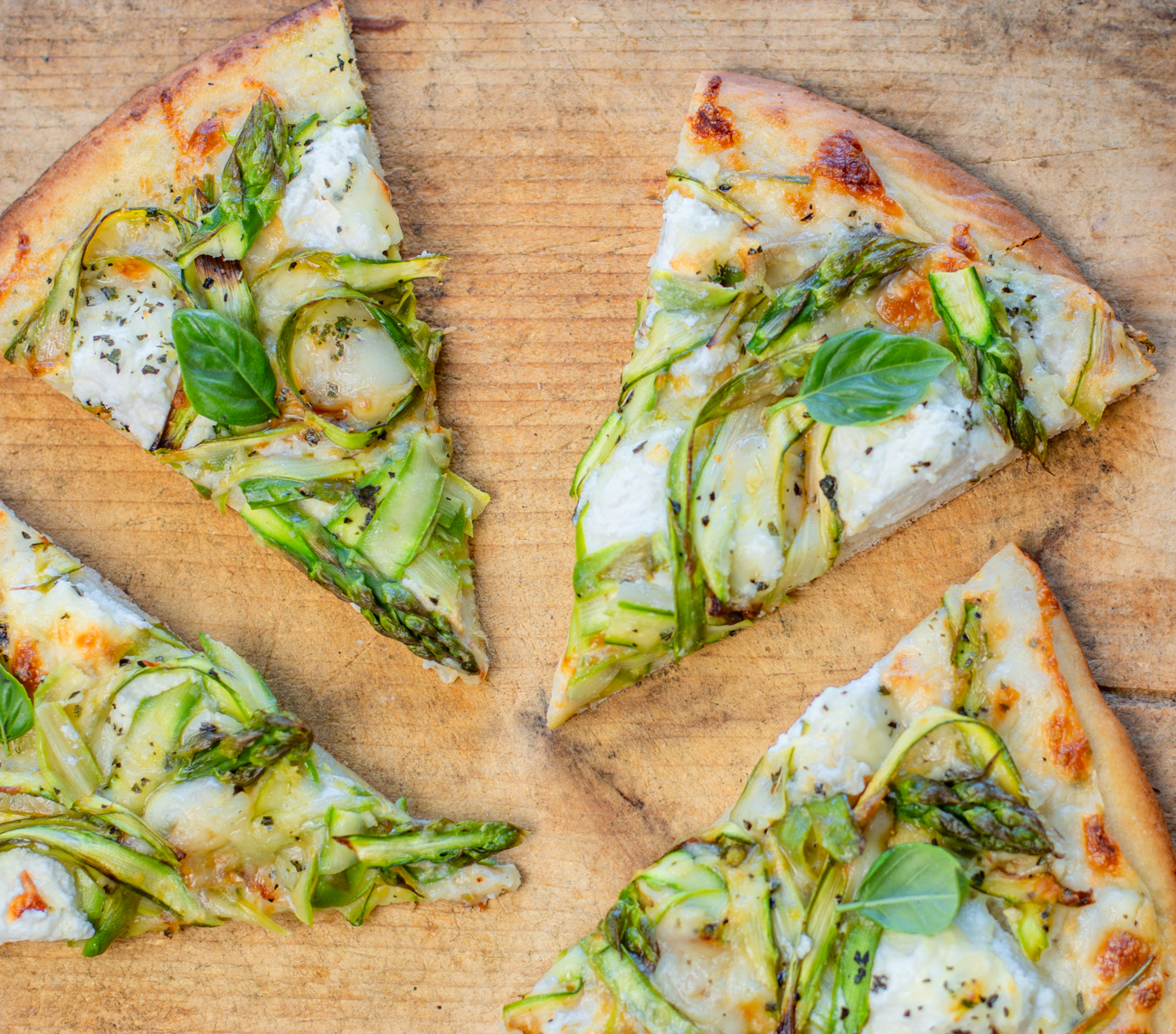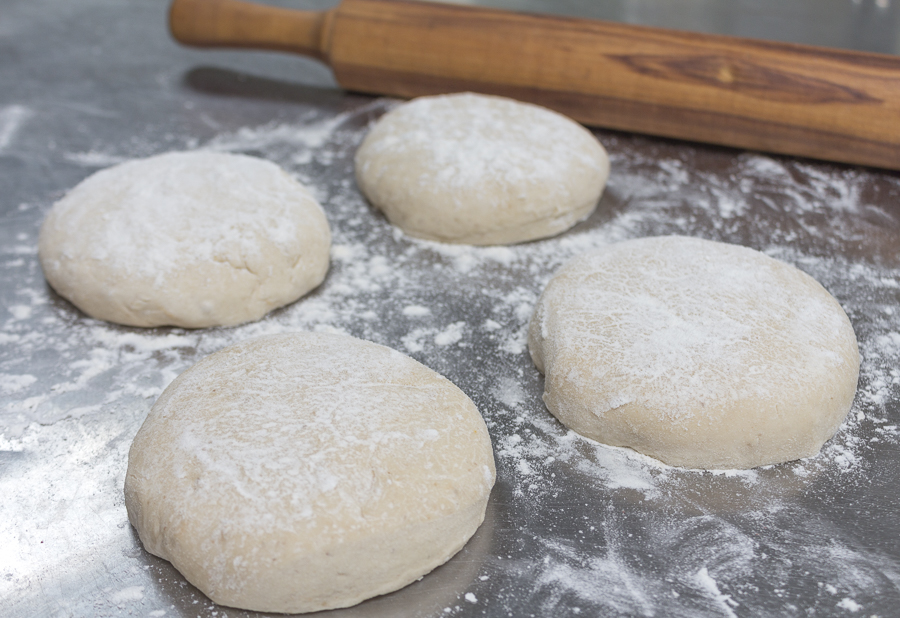 Ingredients
1 package yeast
¼ cup warm water
1 teaspoon salt
¾ cup cool water
1 teaspoon sugar
2 tablespoons olive oil, or canola
1 teaspoon honey
2 ½ cups OO Italian Pizza Flour or bread flour, such king arthurs
½ cup whole wheat flour (whole wheat pastry flour fine too, or use more of first flour.)
Instructions
1
In a measuring cup, add the 1/4 cup warm water, yeast and 1 t. sugar.
Dissolve with a fork, whisking for 30 seconds. The water can not be too cold or too hot. Very warm on your hand will work best.
Let the yeast activate for 10 minutes on the counter, do not move.
It will bubble up and double in volume.
In a stand mixer* add the yeast mixture, remaining 3/4 cup water, salt, oil, honey and 1 cup of flour.
Using the dough hook, set on low speed and blend.
Add 1 more cup of flour, blend.
Add the last cup of flour, let form into a ball.
2
Knead in the mixer on medium ~ high speed for 5 minutes.
Remove to a clean counter, dust with a small amount of flour.
Knead with your hands, five minutes until smooth and elastic.
Place in an oiled bowl, cover with a damp towel and let rise.
* See below for by-hand method.
3
The dough should double in volume in 1  1/2 hours.
Punch down and use, or place in a floured plastic bag, refrigerate
until the next day.
This dough can also be cut in half and frozen.
4
For cooking in the oven:
Preheat the oven to 450 degrees. Can go as high as 525 degrees, depending on your oven. 
Cut dough in half, shape into four rounds or ovals.
Brush a baking sheet with oil, dust with cornmeal if you have.
Stretch dough to 8″ to 11″ circles. Place dough on sheets, cover with sauce and toppings.
Cook until bubbly, and done on the bottom.
Cool slightly and slice.
Enjoy !
5
Other Tips : Use a heavy baking pan, I use black steel. Experiment with different sizes ~ can cut dough into 4 pieces to make individual personal pizzas.
6
See recipe for Grilled Pizza.
*Yes you can make the dough by hand – which I often do! 
Add the yeast mixture, remaining 3/4 cup water, salt, oil, honey and all of the flour in a large bowl. Toss together with your hands or a wooden spoon until a stiff dough. Turn the dough out onto a floured board and knead for about 10 minutes until smooth and elastic.
This recipe can not be reproduced without the permission of its author, Karen Sheer
Karen Sheer