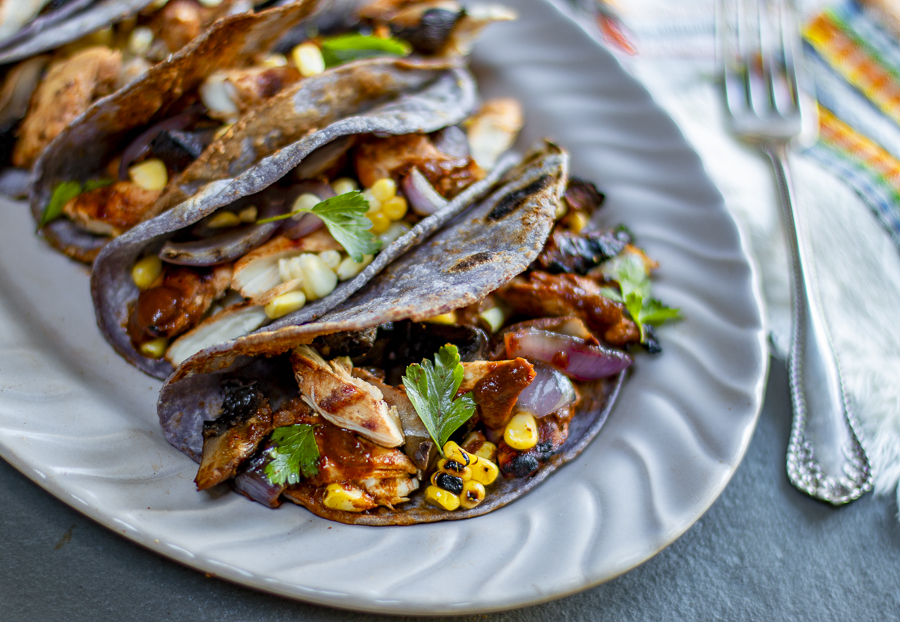 Chicken and Veggie Tacos with Mulato Chile Sauce
Delicious with Authentic Flavors!
Warm and Zesty Grilled Chicken & Vegetables are bathed in a Flavorful Chile Sauce.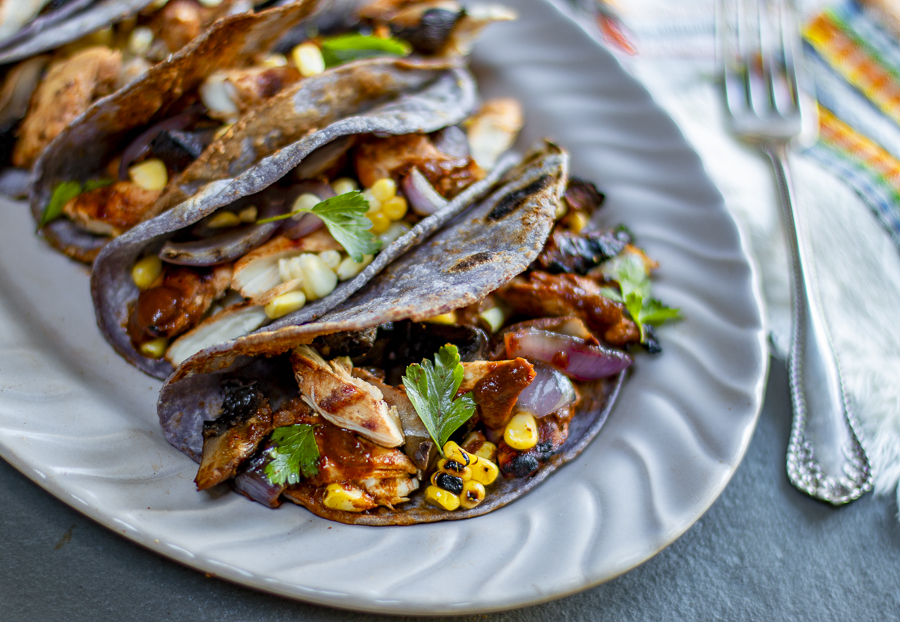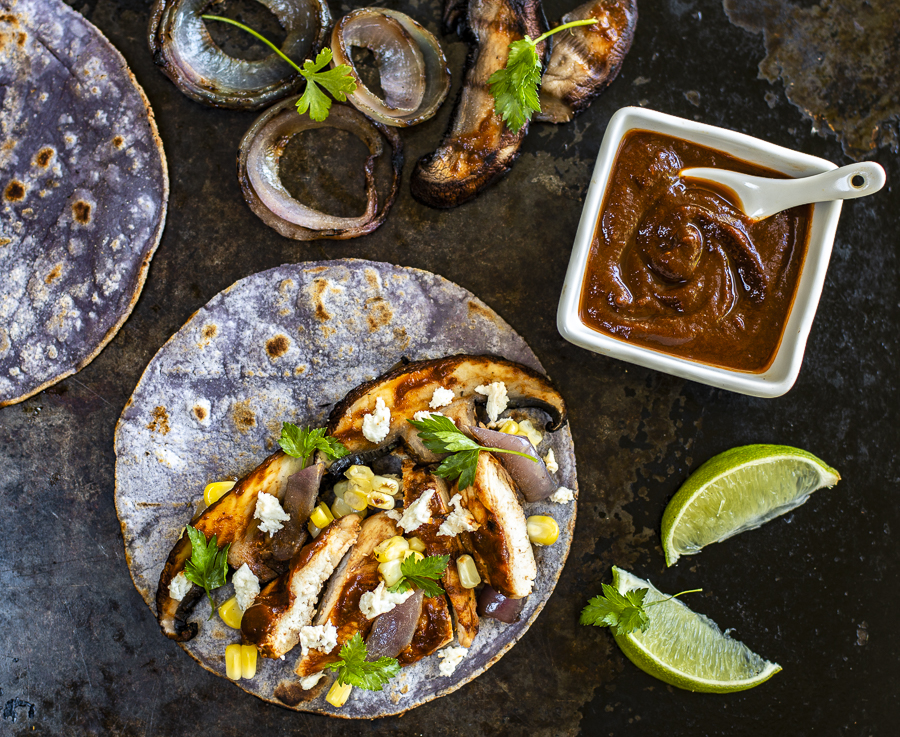 Filling ingredients: Marinated chicken tenderloins, portobello mushrooms, red onions, fresh corn and cotija cheese.
Experiment with ingredients you have on hand or love!
The flavor profile of Mulato chiles is a bit sweet with hints of smoky chocolate, licorice, cherries and coffee.
They add add low-moderate heat to your dish with robust flavor. Ancho Chiles (slightly milder) and Guajillo Chiles (slightly spicier) are good substitutes.
Karen Sheer