Zesty Dill and Radish Vinaigrette
A quick emulsified dressing with glorious color and flavor. Team with my Simple Tomato & Feta Salad with Dill and Radish Vinaigrette (see recipe)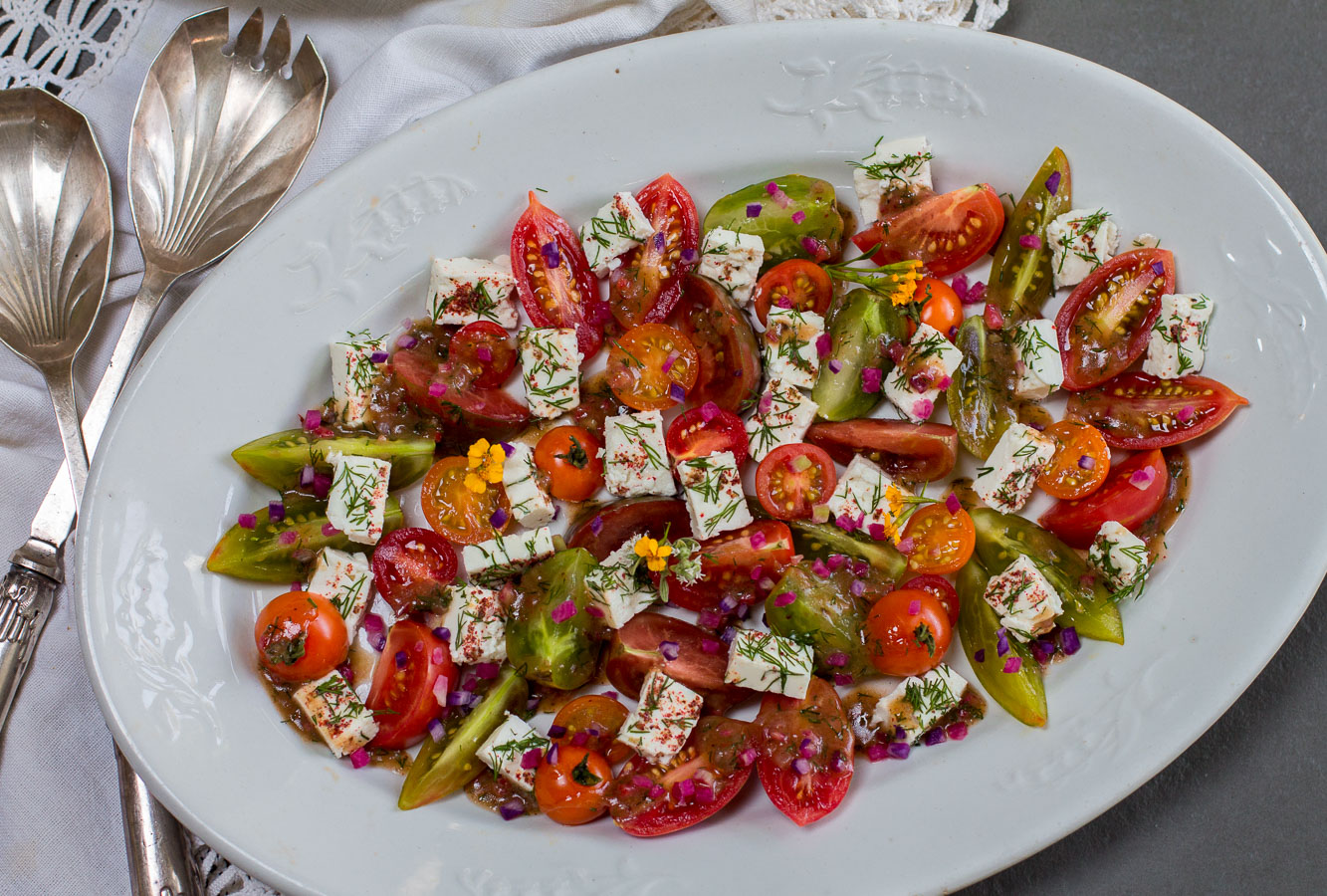 Ingredients
2 tablespoons white balsamic vinegar
1 teaspoon balsamic vinegar
¼ teaspoon pink peppercorns, ground
1 teaspoon raw honey
⅛ teaspoon sea salt
1 tablespoon fresh shallots, peeled and minced
1 tablespoon fresh radishes, a mix of "Watermelon" and "Asian Purple"
4 tablespoons extra virgin olive oil 
1 tablespoon fresh dill, washed, dried and minced
Instructions
1
Place the first 7 ingredients (white balsamic vinegar through radishes) in a small bowl.
Let stand 15 minutes to macerate.
Measure the extra virgin olive in a pyrex cup and drizzle slowly into the small bowl using a whisk to emulsify.
2
Store the vinaigrette in a clean glass container in the refrigerator. Will keep for up to 2 weeks.
3
The recipe can be easily doubled.
This recipe may not be reproduced without the consent of its author, Karen Sheer.
Karen Sheer