Gingerbread Men Cookies ~ Gluten Free!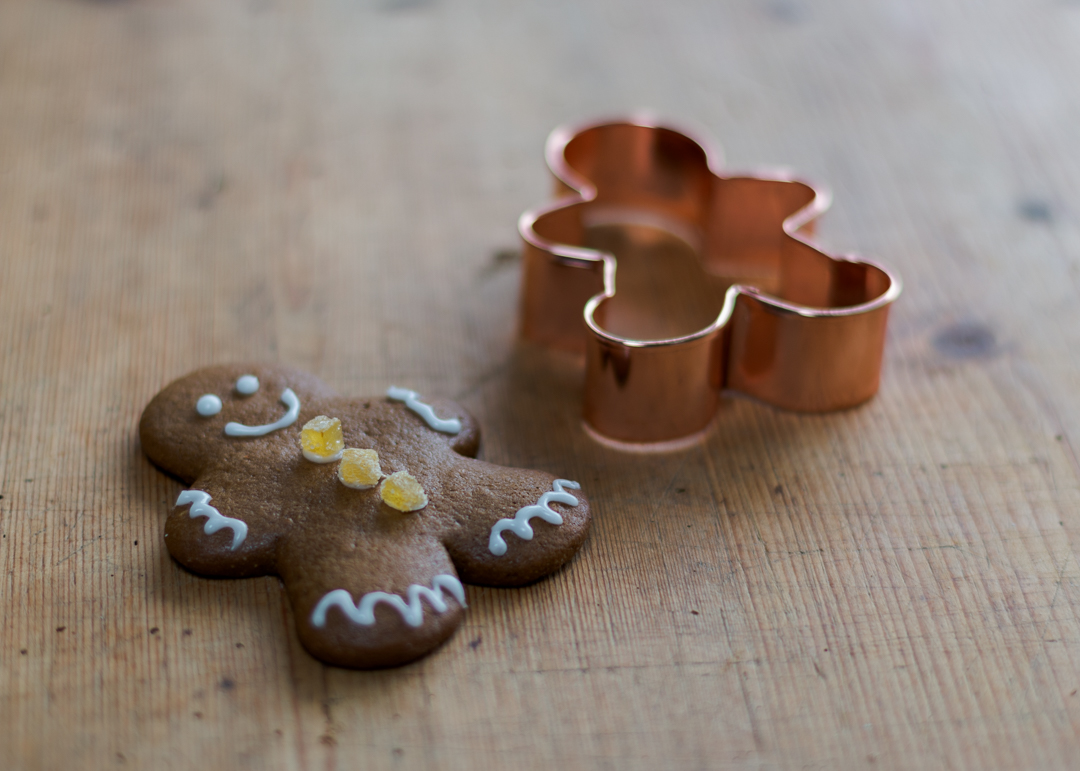 Description
Filled with healthy ingredients and not too sweet – THE Cookie to make and give this holiday season.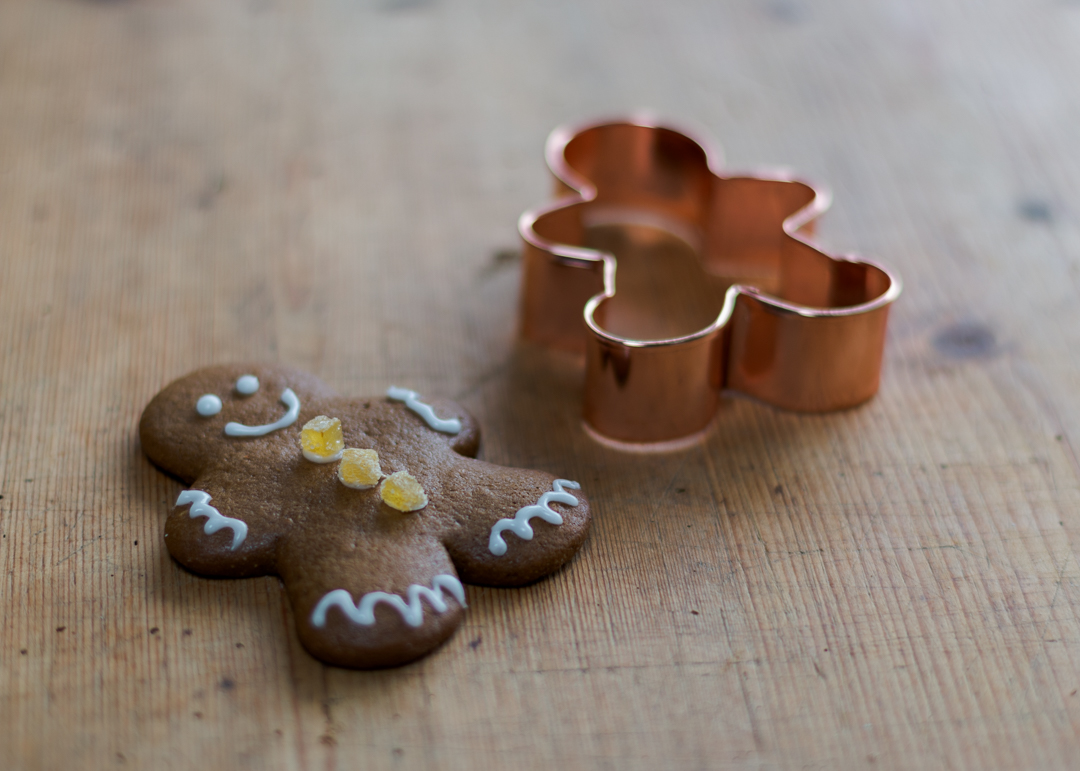 Ingredients
4

tablespoons 

unsalted butter

½

cup

coconut palm sugar

¼

cup 

molasses

1

large

egg

¾

teaspoon 

dried ground ginger

1

teaspoon 

cinnamon

¼

teaspoon 

nutmeg, freshly ground

¼

teaspoon 

sea salt

¼

cup

almond butter, (or sunflower seed butter)

½

cup

almond flour, finely ground

1 ¼

cups 

gluten free all purpose flour, (I used Pamelas)

I used all ingredients that are organic or non gmo.
Method
Place butter, sugar, molasses and egg in a stand mixer.
Blend on medium speed for one minute until creamy.
Scrape the bowl with a rubber spatula.
Add ginger, cinnamon, nutmeg, sea salt and almond butter.
Blend on low speed until incorporated.
Scrape the bowl with the spatula.
Add almond flour and all purpose gluten free flour.
Blend on low speed until just incorporated, scrape with spatula.
Tear 2 feet long sheets of waxed paper, place one on your work surface.
Scatter 1 teaspoon of gluten free flour over.
Add the gingerbread dough, patting down a little.
Top with the the other waxed paper sheet and roll to 1/8 " – 1/4″ thick.
Place onto of a cookie sheet and freeze the dough for 1 – 1 1/2 hours until very cold and firm.
(Yes, you can also refrigerate, for 4 hours or overnight.)
Preheat oven to 350 degrees.
Lightly butter a piece of parchment paper, or silplat liner -place on cookie sheet.
Cut gingerbread men from the sheet, carefully taking them off.
Place them and space 1″ apart.
(Gather scrapes and roll for a few more cookies.)
Bake 10 – 12 minutes until firm and just a little browned around the edges.
Remove from oven – cookies will crisp as they cool.
Cool and decorate.
Cookies can be cut in any shape; or roll into balls, flatten slightly and bake.
White Icing for Decorations:
1/2 cup Confectioner's Sugar
1/4 teaspoon almond extract
3 teaspoons coconut milk, strained (or any milk)
(coconut milk makes the icing taste fabulous!)
Combine all until creamy and thick.
Place in piping bag with a narrow writing tip and design on cooled gingerbread cookies.
Decoration ideas are endless. I cut crystalized ginger into cubes for buttons on gingerbread men.
Double recipe if needed.
This recipe may not be reproduced without the consent of its author, Karen Sheer.
Notes
Makes about" 18, 4 inch cookies.
Recipe can easily be doubled.