Light and crunchy with lots of zesty flavor! Here is your go-to recipe with healthful ingredients. These biscotti are the ultimate snack, dessert and great for gift giving!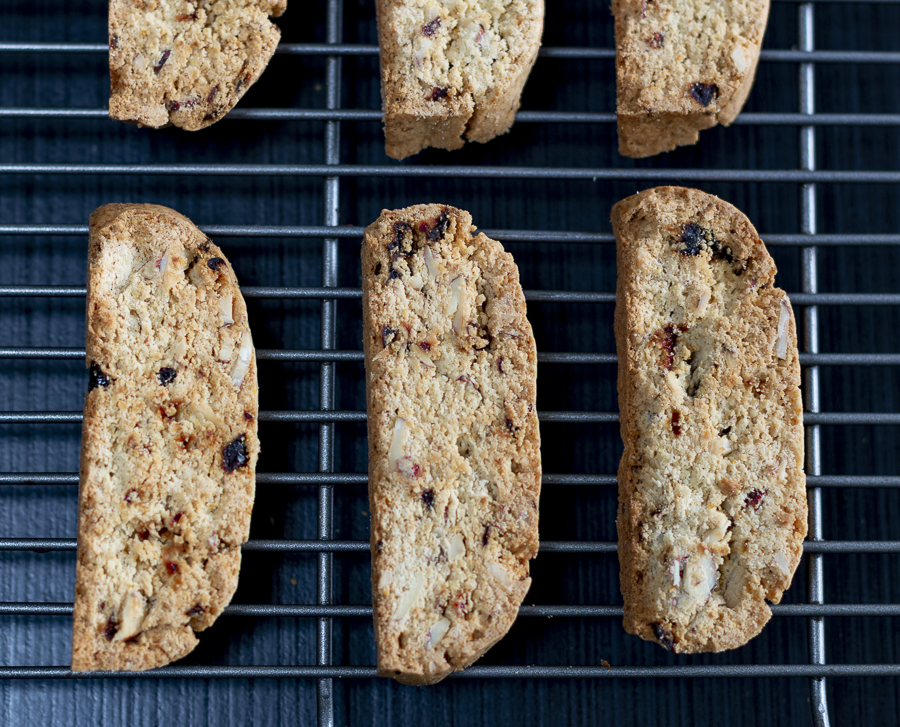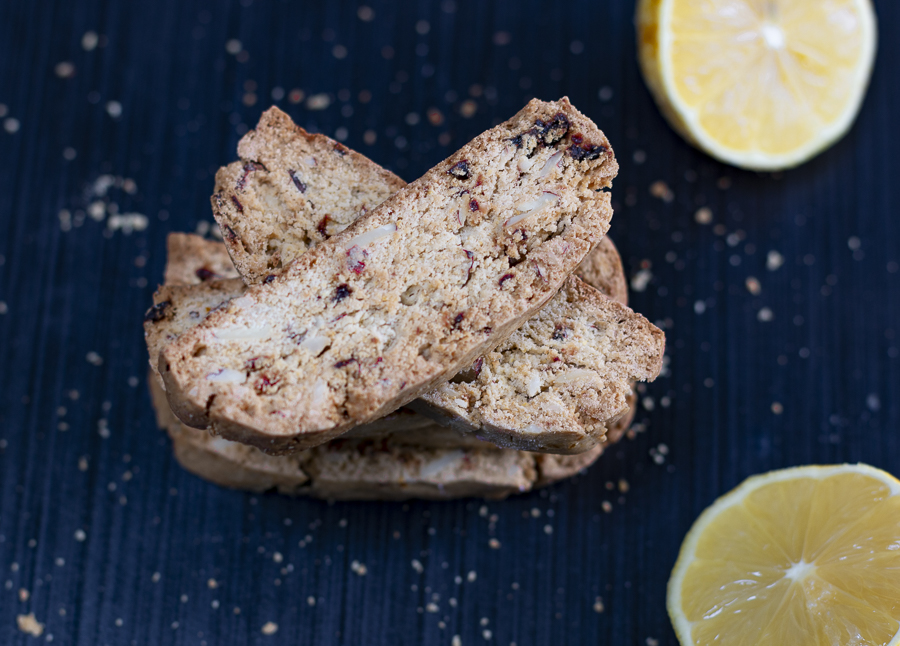 I love a little home baking – fills the house with fabulous aromas and tastes better than store bought!
Also – you are in control of the ingredients. This recipe is gluten free – but you would never know.

Biscotti are Italian almond biscuits that originated in the Tuscan city of Prato. They are twice-baked, oblong-shaped, dry and crunchy.
Since they are dry, biscotti traditionally are served with a drink, into which they may be dunked – but I just enjoy them alone.
It's a good idea to flavor the dough itself – boring and bland is not an attractive combination in a biscotti!
Made with healthful ingredients: flavorings include lots of Grated Lemon Rind, Dried Sweetened Sour Cherries, Sliced Natural Almonds, Super-Fine Almond Flour and a bit of Organic Yellow Cornmeal (for extra crunch & flavor.)
Biscotti are fun to make… kind of therapeutic – and not difficult!
Make the biscotti dough in a stand mixer (or Italian method; can do by hand) until all the ingredients are well mixed, will be a little sticky – but not difficult to handle!
Cream the butter, sugar and lemon rind together, add two eggs and combine. Then add all the remaining ingredients and the dough is done!
Then separate the dough in half and form two logs of dough on your baking sheet (I use a silpat liner) and bake in a slow 325 degree oven until firm, about 40 minutes.
Cut the logs in 3/4″ slices with a sharp serrated knife ~ DO THIS after 10 minutes while still a little warm. Waiting much longer, the biscotti tend to crumble. Place back on the baking sheet and return to the oven to toast the biscotti – about 25 minutes until just golden around the edges and crispy.
These are good keepers! Store in an airtight container for up to 4 weeks.
Happy Baking!
Karen

See RECIPE: Lemon Biscotti with Dried Cherries and Almonds ~ Gluten Free