Chock full of antioxidants and complementary flavors! The Roasted Garlic Tahini Dressing is a game-changer for every cook, full of zesty-robust tang. I enjoy serving with spiced grilled chicken for a main course salad.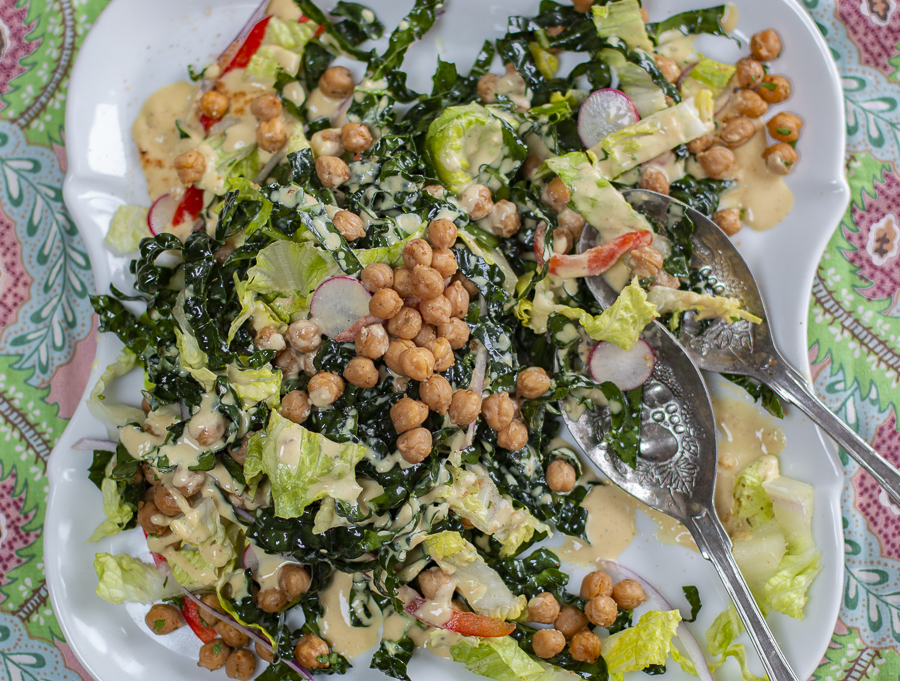 My go-to-salad for a healthy dinner (and next day lunch!)
Wonderful to serve for a party – just dress it before serving.

I ate this meal tonight with spiced, grilled chicken with some extra creamy Roasted Garlic Tahini Dressing. Yum!
This fabulous dressing (and dip) is a game-changer for every cook! Creamy, garlicky (yet mild from the roasted garlic), slightly sweetened with maple syrup and enough zesty flavor from fresh squeezed lemon.
Enjoy this salad which is simple to prepare… just make the dressing ahead of time – including roasting the garlic.
Don't love kale?? (Massage it with oil like I do to soften it) or simply choose another green like arugula or spinach.
I chose Lacinato Kale (also known as Dinosaur Kale) for it's smooth, not curly leaves. Packed with nutrition and cancer fighting properties. Kale is high in manganese, as well as vitamins A, C and K, this vegetable is often referred to as a superfood.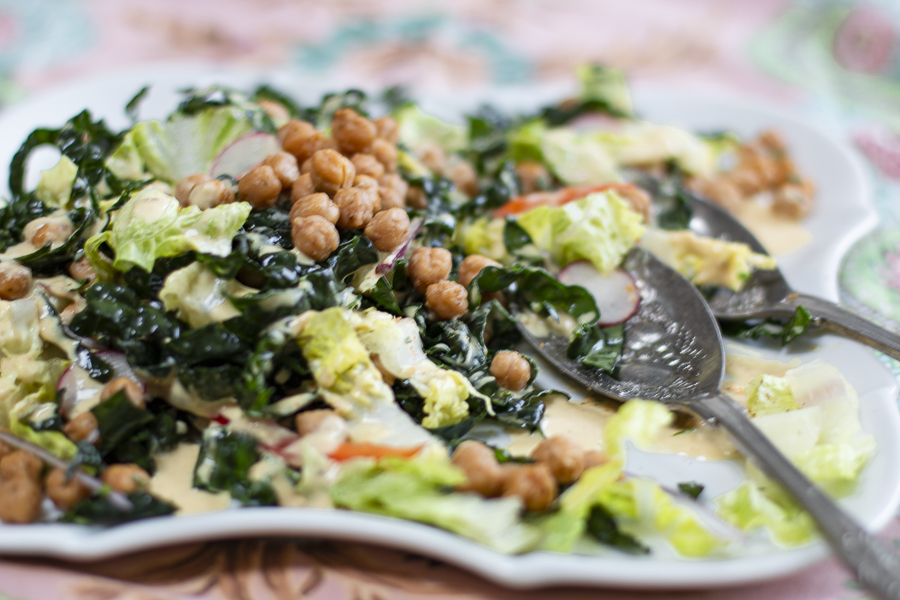 Enjoy!
Karen

See RECIPES:
Roasted Garlic Tahini Dressing and Dip
The Ultimate Kale, Romaine and Chickpea Salad with Roasted Garlic Tahini Dressing