My foolproof recipe for tender and tasty Matzo Balls for Passover or anytime!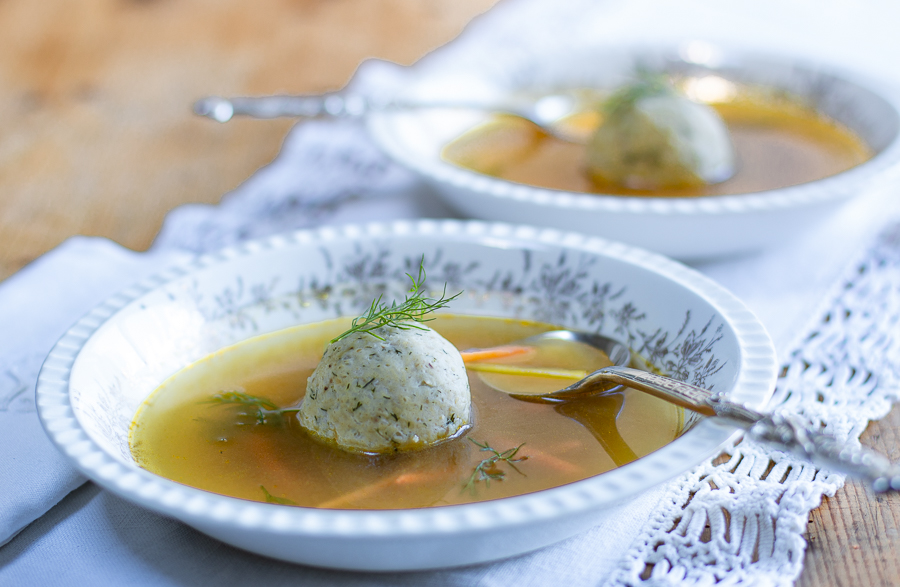 I find matzo balls fun to make. A few ingredients are stirred together, the mixture is refrigerated until cold. Then the fun begins!
With oiled hands (I do use some chicken schmaltz… fat) gently roll balls and drop in a large pot of somewhat salty boiling water.

Cover the pot – and don't peak!
The balls will float and cook as they roll around. They will need an hour to cook – so the insides are totally cooked through.

Hint: you can test one, and if still a little firm in the center, turn off the heat and keep covered. The balls will sink to the bottom and continue to steam for a few more minutes.

Fresh Dill imparts a nice herbal flavor to your Matzo Balls. I serve them in a rich chicken broth with julienned carrots and dill sprigs.

Enjoy making these delicious Matzo Balls
Happy Passover to all!
Karen
See RECIPE: Karen's Best Matzo Balls with Dill