A quick & tasty meal finished in minutes ~ stir together a Mustard, Herb, Garlic & Mayo Sauce, coat the fish and simply broil… genius!!
A little taste of France ~ and updated: Filets de flet à la moutarde for today's taste.

Keep the fillets tender with the herbal, creamy coating and broil 4 inches from the heat source. In just a few minutes ~ Voilà !! dinner is ready.
I like to make my side dishes before, so when the fish is done, dinner is served!
For the sauce/topping I mixed together a good quality mayonnaise, dill, parsley, grainy mustard and softened garlic ~ can make this ahead of time.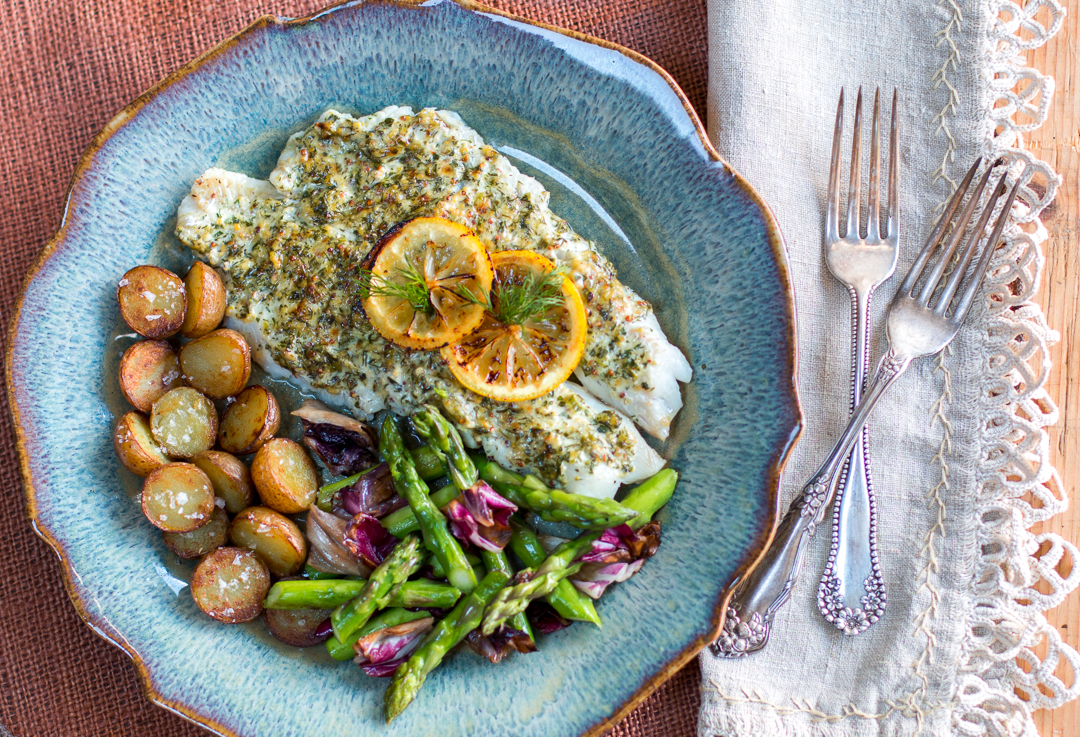 Enjoy this redux of a French classic,
Karen
See RECIPE: Weeknight Filet of Sole with Mustard Sauce