A collection of my favorite soups ~ comforting, healthy and full of flavor
Be bowled over by my collection of well-tested nourishing soups!

As you see… I love soup! In my collection you will find many versions to suit your taste, or try flavors that are new to you.

Whether you're sitting down to eat dinner, looking for a great recipe to serve to company, reheating a bowl at the office, or gifting soup – these soups are sure to keep you satisfied.

I never sacrifice flavor… yet lighten-up recipes as I test them.
Try to think of the garnishes too – many time they are a important component. Some soups you will have the option as to keeping the texture chunky, or puréeing smoothly – this is up to you.

Soup is a great quick meal with nutrient-dense vegetables and protein.
During this time of year, we naturally crave warm, comforting foods and soup certainly fits the bill. Soup can be a nourishing, hearty meal if you make it right.
I encourage you to make large portions of nutrient-dense soup at once and store some for later!
It's so great to find a pint or two of your latest creation in the freezer and devour!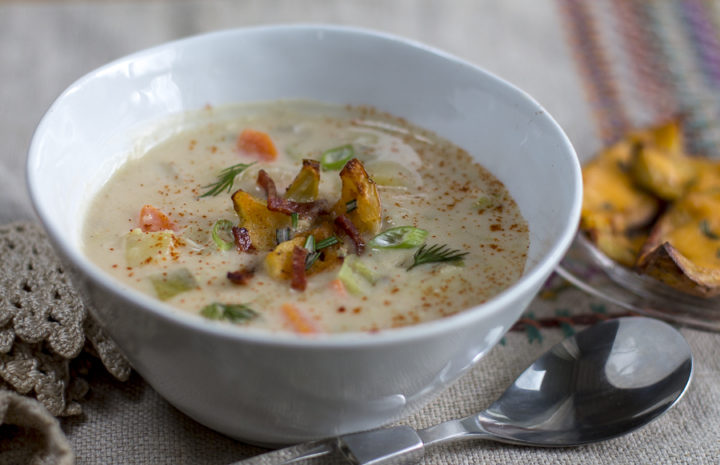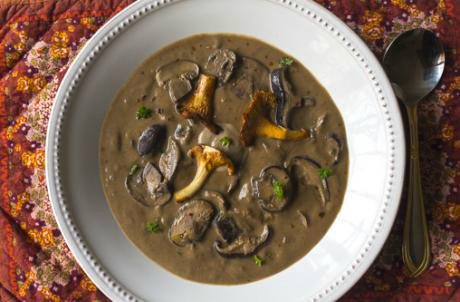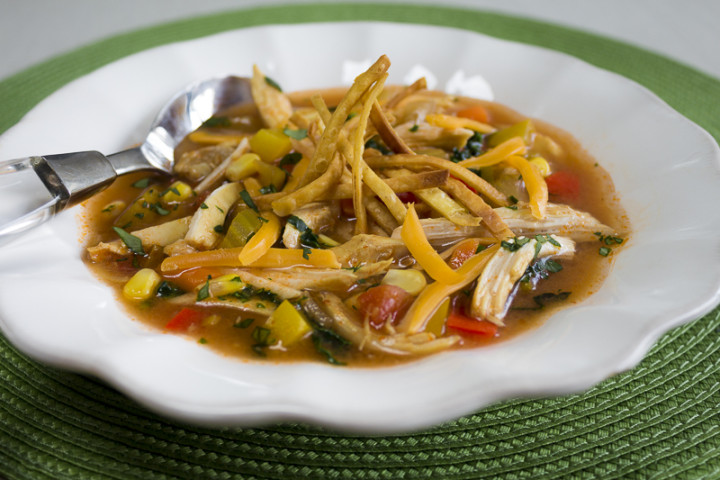 Enjoy the comfort of homemade soup!
Karen
RECIPES:
Celery Root Bisque Soup with Garlic Pita Croutons
Incredible Instant Pot Split Pea Soup – With Too Many Vegetables
Mediterranean Vegetable Soup
Baked Potato Soup with Potato Skin Croutons
Karen's Gluten-Free Matzo Balls – Large and Mini
Chicken in the Pot Soup with Many Vegetables, Rice Noodles and Fresh Ginger
Quick and Healthy Chicken Soup with Ginger and Vegetables
Cuban Style Lentil Soup with Baked Plantains and Lemon Crema
Kabocha Squash Soup with Apples and Cashew Crema – Vegan
Greek Lemon Turkey Soup (an after Thanksgiving special recipe)
Simply Delicious Butternut Squash Soup with Apples and Celery Root
Spring Minty Pea Soup with Scallion Kimchee
Mushroom Soup with Chestnut and Cashew Cream
Healthful Carrot and Pine Nut Soup
Healthy Chicken Tortilla Soup
Cool Cucumber- Kale Blender Soup with Apricots and Walnuts
Spinach and Lentil Soup with Aged Provolone Cheese Croutons
Roasted Garlic Soup ~ Spanish Style with Crouton and Spiced Rouille Sauce
Russian Borscht Soup – Karen's Way
Lentil Soup with Middle Eastern Flavors and Meyer Lemons