Crispy, crunchy and creamy – all the textures come together; a special recipe for Holiday Entertaining… Gluten Free
Jumbo Lump Crabmeat's flavor is left to shine… additions are bright and flavorful: mango, red pepper, chives, jalapeño, lime juice and and the littlest bit of mayo to bind.
Make your own crisp tortilla triangles by simply shallow-frying cut fresh corn tortillas ~ all will love this gluten free recipe.
Add to the tortillas a layer of Avocado Mash with Grated Cucumbers (believe me it's simple to make in minutes!) Then mound with the Crab Salad – serve and enjoy.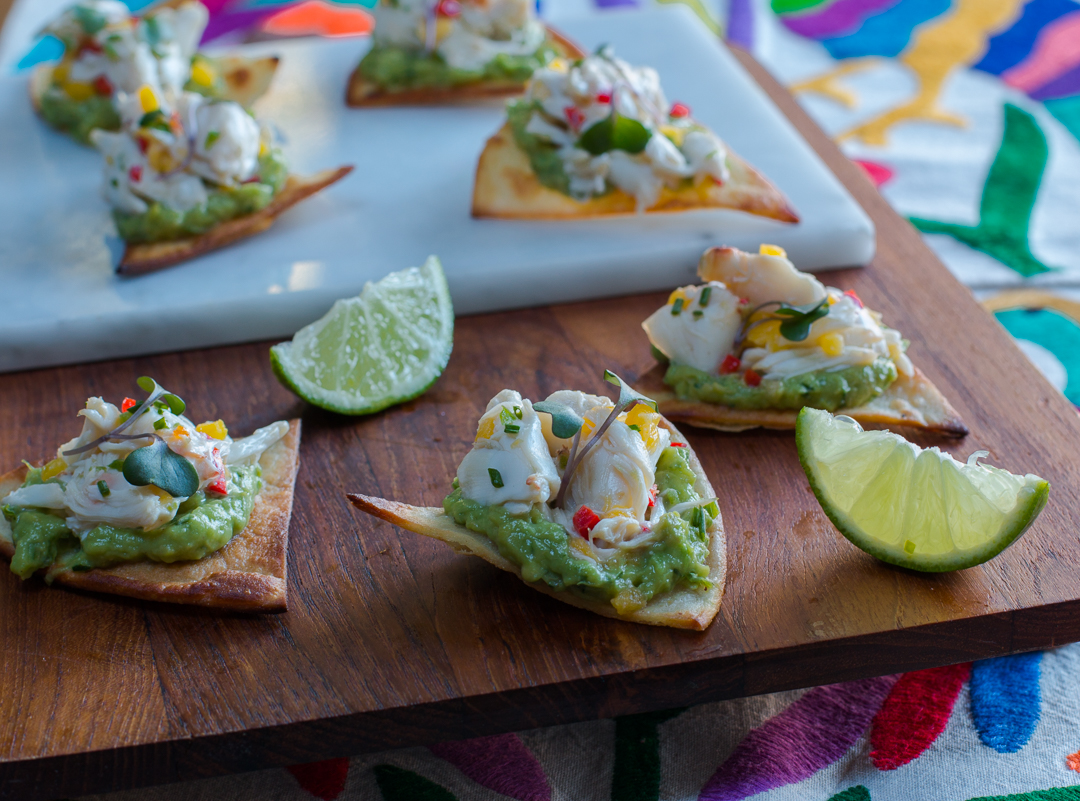 The perfect pick-up appetizer for the Holidays ~ Christmas through New Years Day. Decadent Jumbo Lump Crabmeat is one of my favorite things to eat – not inexpensive, yet worth every penny! A half pound is enough to top 24 appetizers… and the good stuff will cost you about 20 dollars – but it really stretches!

Crispy, crunchy and creamy – all the textures come together; a special recipe
Happy Holidays to all!
Karen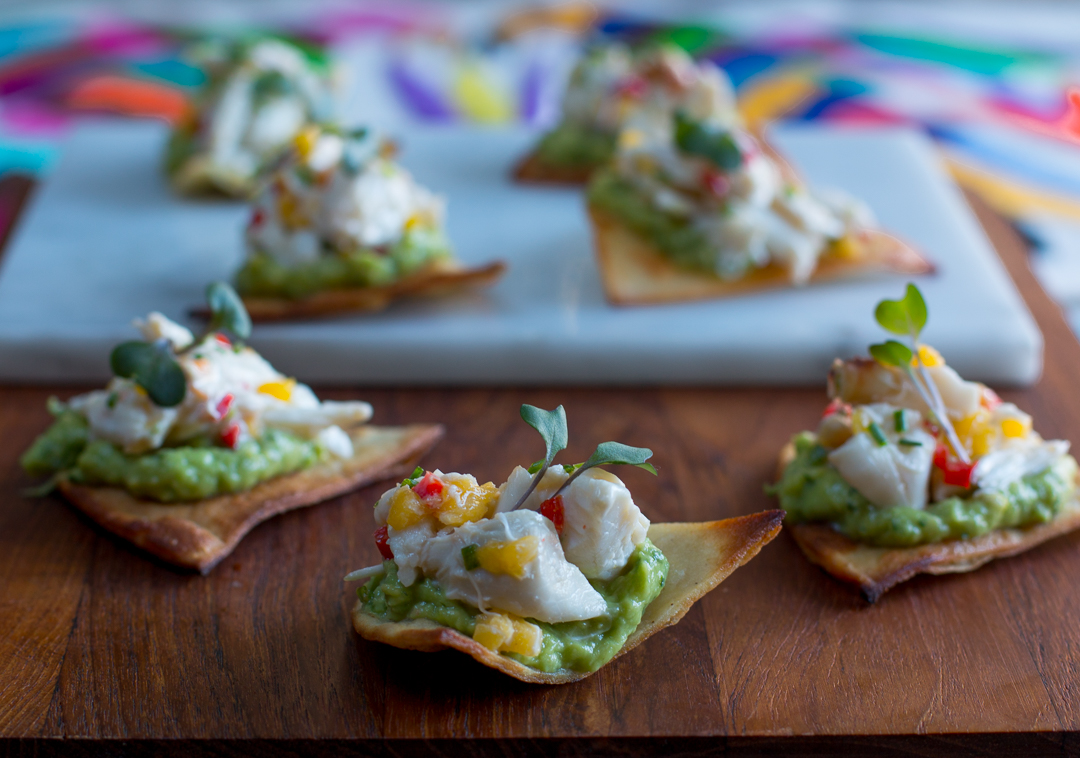 See RECIPE: Crab Tostadas Bites with Avocado-Cucumber Mash

Also see these Holiday Recipe Blogs: