The comfort soup of the season! Your Instant Pot will cook this soup beautifully… healthy & hearty.
See recipe for a stovetop version too. 
As you all know – I love homemade soups! Make a batch and have for the week, or freeze some for a quick meal later.
I'm never shy to add a few extra handfuls of vegetables to soups!
Here, in addition to the dried split peas I add: diced celery root, parsnips, heirloom carrots, leeks (you could use onions too), garlic and the key ingredient… frozen peas! These peas give a double pea flavor and offer a brighter green color.
I puree half the soup in a blender (stick blender ok too), with a full cup of frozen peas, then mix all together.
Have an Instant Pot? I recommend the 6 quart size, think it's big enough for all my culinary adventures.
Yes, cooking in one takes a little practice – but that's what cooking is all about.
I keep an  "Instant Pot Journal" ~ I jot down each recipe, so I can remember what settings I used, and how to improve the dish the next time. I determine: Has it cooked for too long, or not long enough? Too much moisture, or not enough? Natural release or quick?
Dried Split Peas are the perfect legumes to cook in a pressure cooker (the Instant Pot.)
What can take over an hour in a soup pot on the stove top – can be reduced to about 15 minutes in a pressure cooker. And – they're fully cooked through and tender.
My trick: With other ingredients – add some vegetables in the pot which will be pressure cooked for 12 minutes. Add the celery and carrots later, so they stay crisp- tender… these will simmer in the very hot soup on the "Keep Warm" setting.
I'm picky – these veggies always seem to overcook, so this is my remedy.
I cook my soup with half chicken broth and half water. You could definitely substitute vegetable broth.
The toppings can be all Vegan too – replace the turkey bacon with more corn, herbs – and add a shake of smoked paprika on top.
Enjoy this recipe!
Karen
Coming soon: Holiday Cooking & Baking and Tips for Entertaining.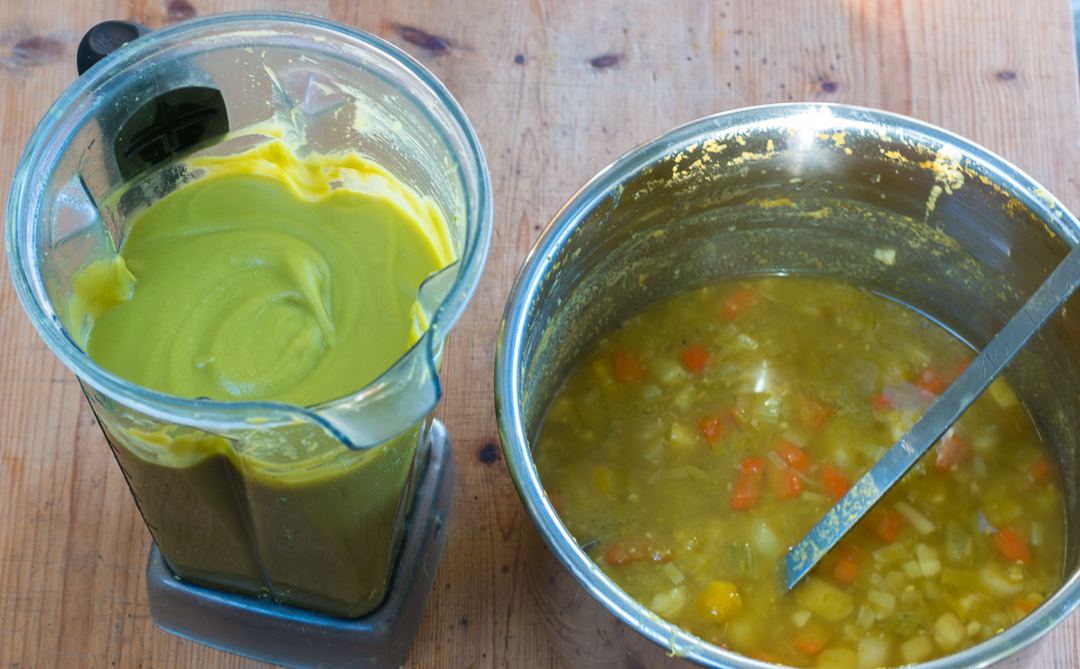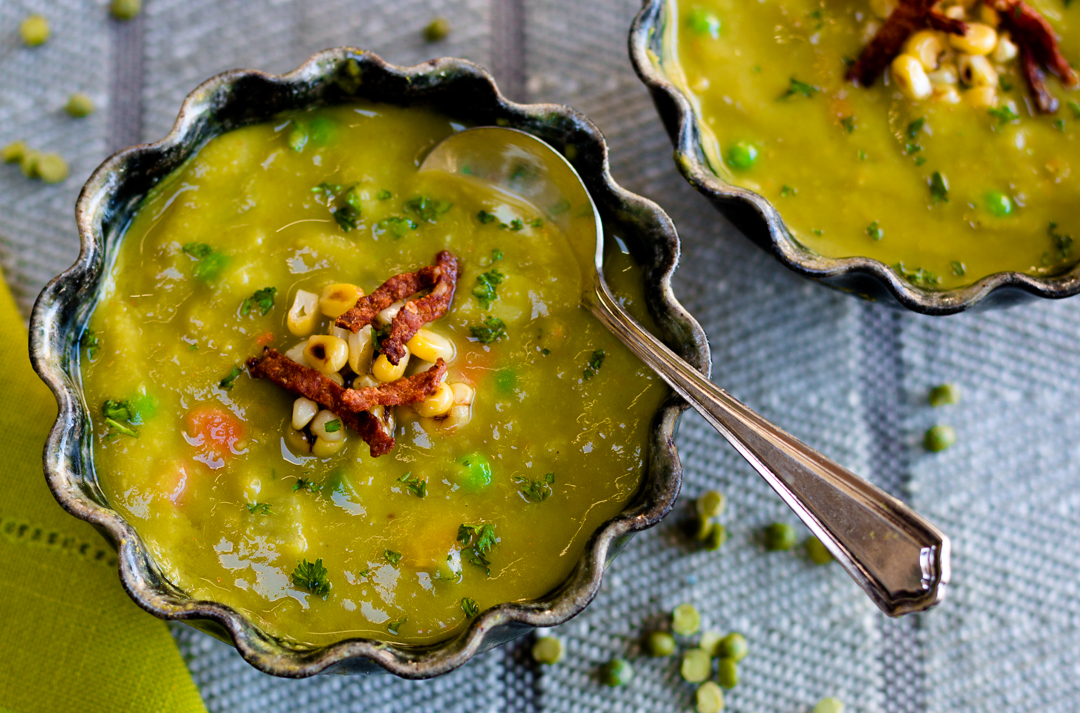 See RECIPE: