Nothing better than really fresh fish with a wonderful vegetable preparation. Sea Bass has a meaty texture and pairs well with the Grilled Eggplant and Tomato Salad in a Zesty Vinaigrette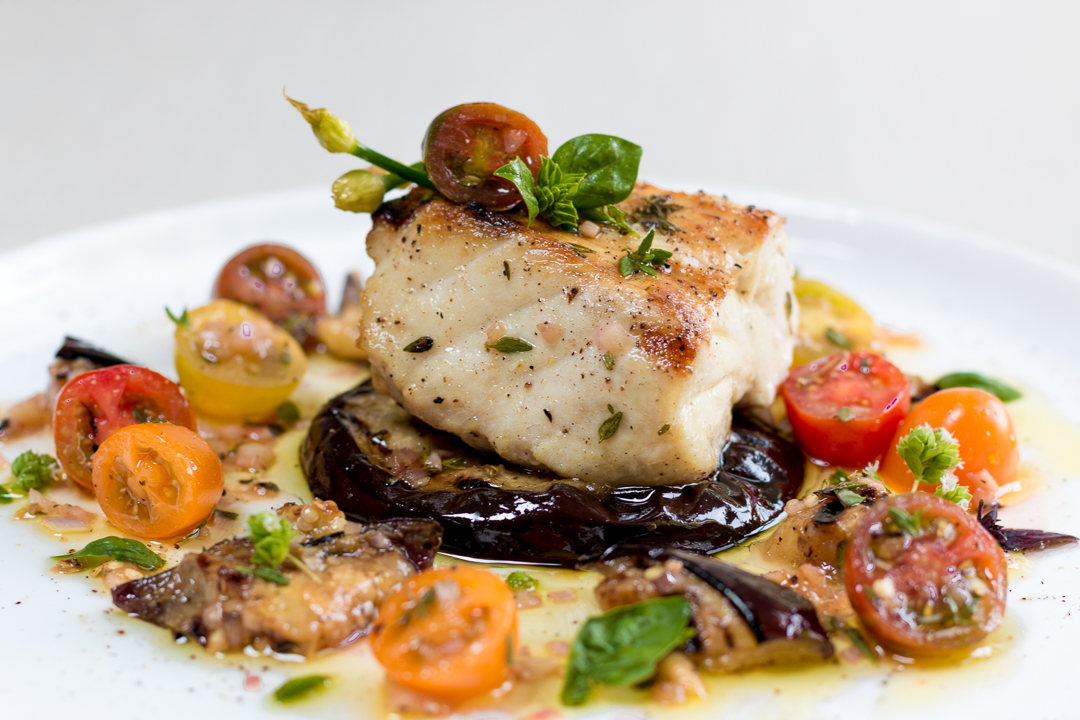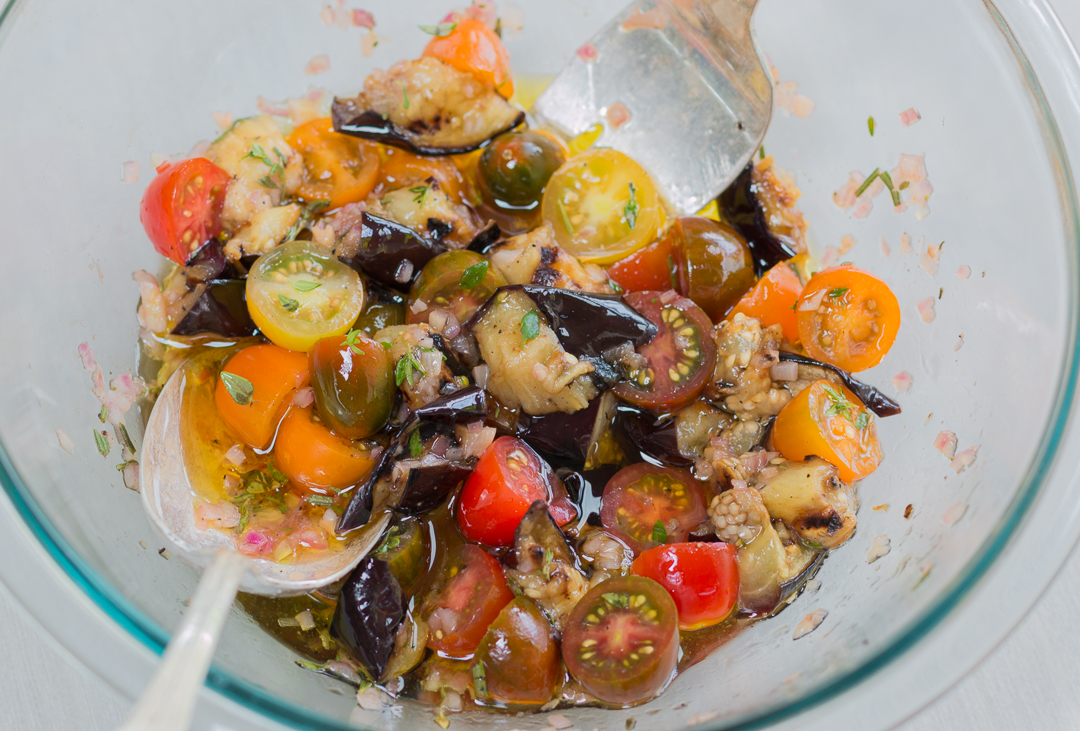 While on a recent trip to Cape Ann, MA – Gloucester, Rockport, Essex and Ipswich I tasted so many delicious seafood offerings – all from local waters. I so wanted to pack some fish on ice and drive home – yet was stopping a day in Boston.
So – making my way west on 95 – I stopped in Mystic the day traveling home to CT.
Sea Well Seafood sells most of what is in their case from local fisherman. A pure delight! And – reasonably priced.
I chose Sea bass to test a recipe because of its freshness… and I loved the thick, meaty cut.
In Boston, the Haymarket was bustling with energy, shoppers and dozens of sellers of produce. Some fresher than others… I walked a while and bought eggplant and lovely colorful cherry tomatoes. My herb garden is doing exceptionally well due to some good sun rays and a decent amount of rain.
I knew I could concoct a terrific Summer recipe with these ingredients.
This recipe has a Mediterranean feel, lack of dairy and loaded with local vegetables.
To make the recipe ~ Sea Bass is coated in extra virgin olive oil, salt & pepper and fresh Thyme leaves.
Eggplant is sliced and simply brushed with extra virgin olive oil, salt and pepper (not too much oil needed.)
Both are grilled until perfectly cooked (see recipe for details.)
For the "sauce" I like to cook garlic in extra virgin olive oil – – slowly to soften the cloves, and enhance the flavor of the oil.
The softened garlic is minced and added to shallots, red wine vinegar, seasonings and freshly cut herbs ~ a base Vinaigrette.
Cubed Eggplant is added with halved cherry tomatoes – – and then the reserved garlicky oil (from cooking the cloves.)
Tastes amazing when allowed to sit for a bit, so the flavors meld – eggplant always soaks up a sauce.
Plate the Sea Bass and pour the chunky sauce all around.. or on top.
Alternately, you can add a slice of grilled eggplant under the Sea Bass Fillet (thus a little less eggplant in the sauce.)
Garnish with some fresh herb sprigs – I think basil leaves are nice too.
Enjoy!
Karen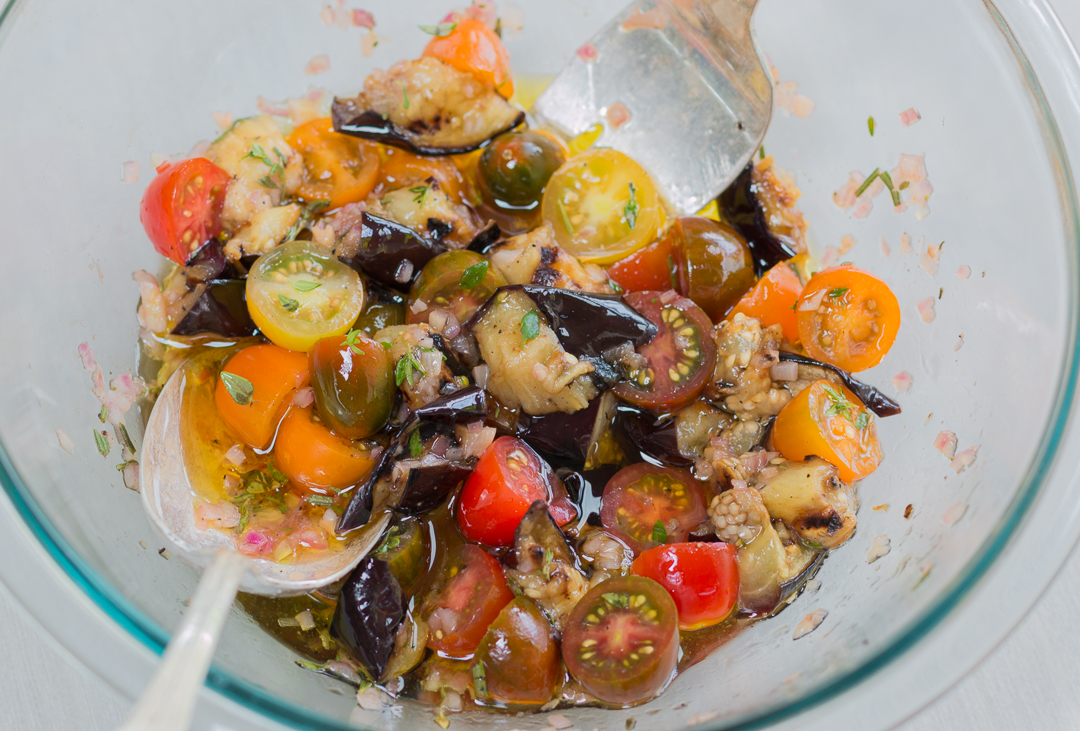 RECIPE: