The perfect side dish for late summer ~ early fall. Carrots caramelize with the figs with a delectable just-sweet-enough glaze… all roasted in one pan.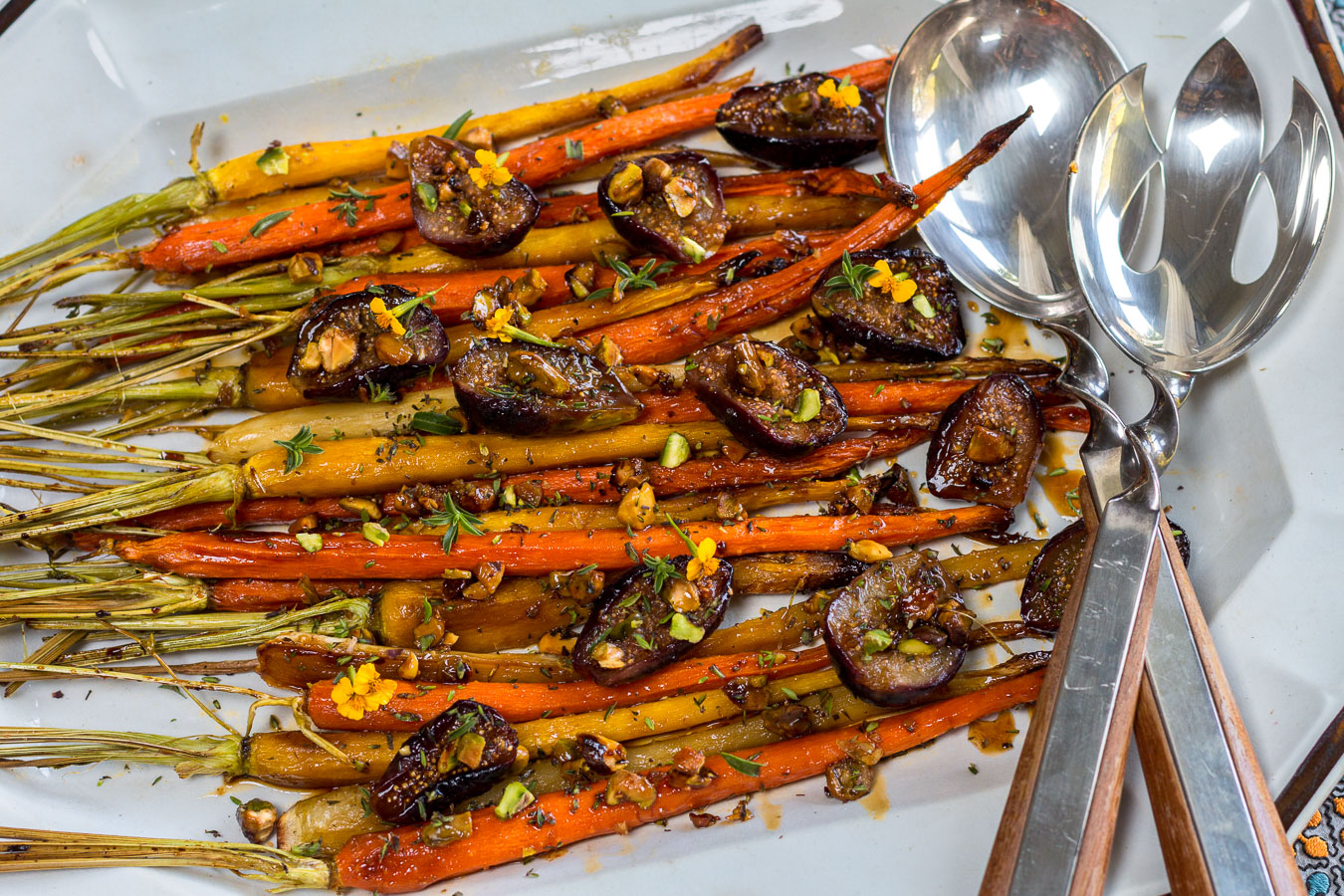 This is the Ultimate Side Dish!
Similar flavors to Tzimmes; often part of the Rosh Hashanah meal, when it is traditional to eat sweet and honey-flavored dishes.
Roasted Colorful Carrots are roasted in a hot oven until caramelized ~ then Fresh Figs are added to the pan (yes a one pan recipe!) with Pistachios and a Pomegranate-Honey Glaze. When roasted, the carrots and figs develop a natural sweetness.
Here is a colorful, balanced side-dish that excites the palate rather than weigh it down. The perfect combination of roasted veggies & fruits with nuts, herbs and a zippy (well….zesty!) glaze.
Vegan too! I've added a little coconut oil to the glaze for body and flavor – truly delicious. Top the dish with fresh chopped herbs for a well rounded taste.
Use the freshest quality ingredients here – you'll taste the difference. Find carrots and figs at your local farmers' market, and pomegranate molasses is available at health food shops.
Carrots are highly nutritious and a  particularly good source of beta-carotene, fiber, vitamin K, potassium and antioxidants. The greatest nutritional interest in carrots stems from their phytochemical content, but research has also focused on carrots as a source of fiber.
Enjoy,
Karen