A Quick Healthy Summer Meal Served Hot Off the Grill. Make the Zesty Gingery-Miso Dressing ahead for a speedy recipe. Pineapple is wonderful grilled and adds natural sweetness to the dish.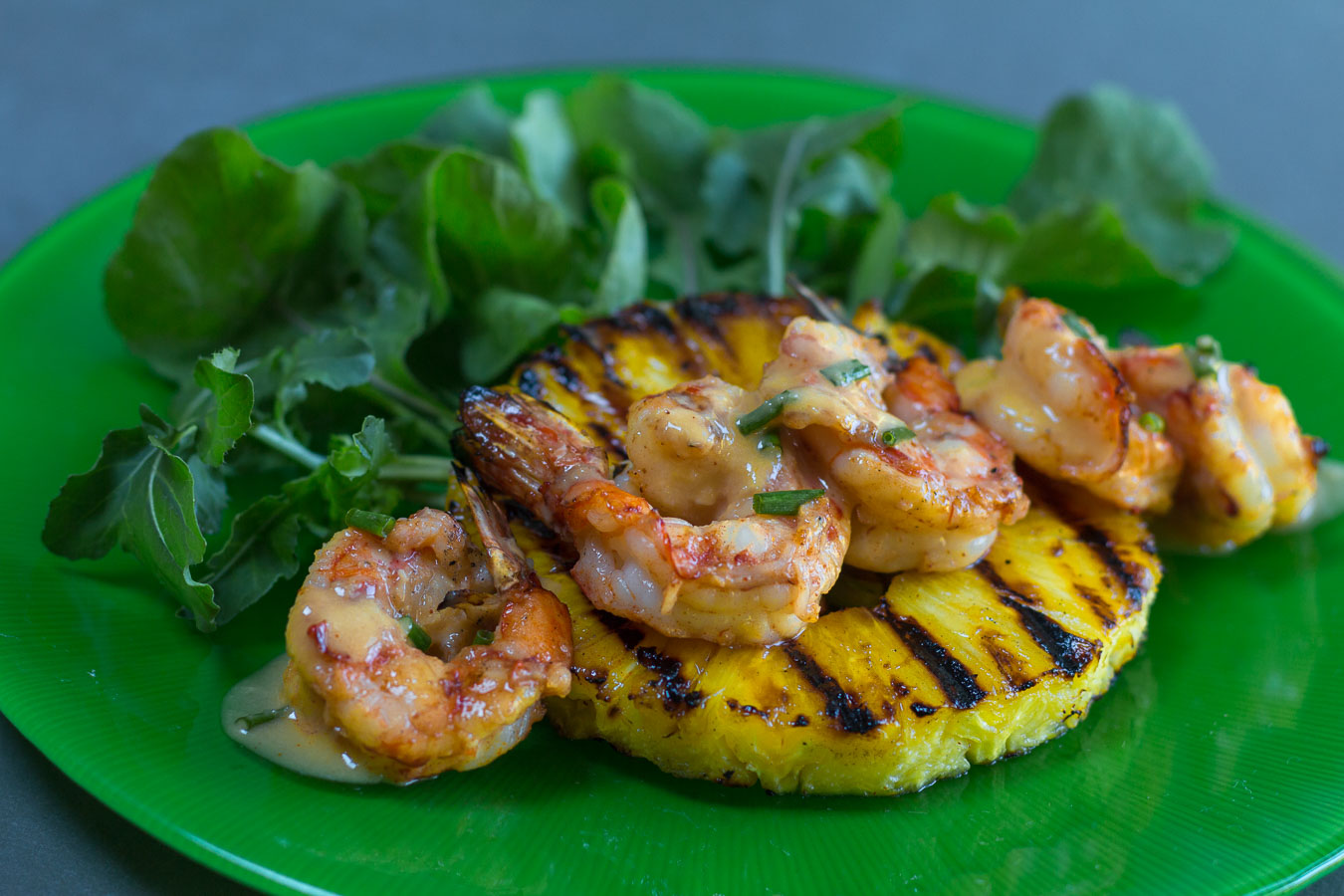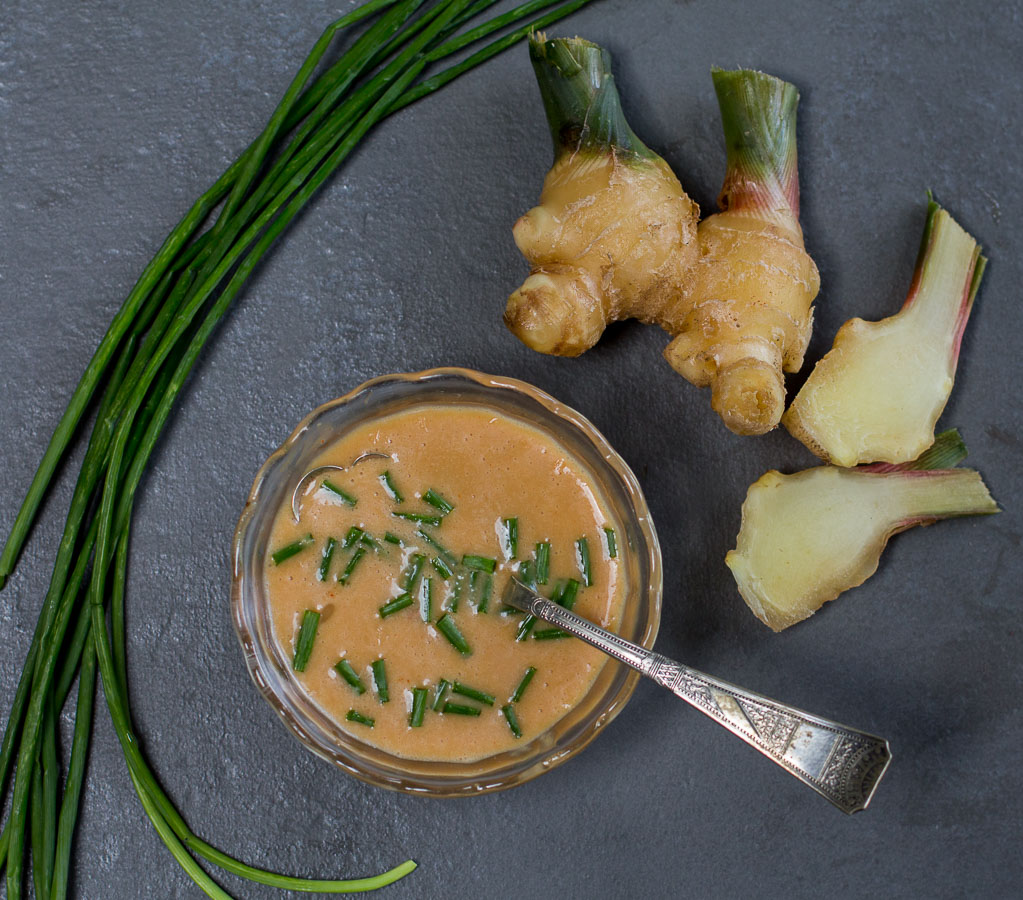 Grilling is a simple way in the summer to get dinner on the table in lightning speed.
Make the dressing ahead of time, then grill marinated shrimp and basted pineapple until charred and combine the two with my zesty Gingery-Miso Dressing for a healthy meal. It looks so pretty with the red shrimp, golden pineapple and hits of chives – impressive enough for company!
Some new ingredients I love:
Use fresh, Gulf Shrimp  – never frozen, if available… they are plentiful in good fish markets in warmer weather.
Here, I have used Wild Argentine Red Shrimp – sweeter than regular shrimp with a flavor and texture like lobster. Find them defrosted from frozen – they have a unique red hue and cook faster than other shrimp. Gulf Shrimp (never frozen) are chemical-free – locally I've seen a nice variety from Florida.
At a local farmers' market I found fresh Hawaiian Ginger which you can find from July through November.
It has does not have a fibrous texture, which makes it an ease to use. When harvested this young, it has no well-formed outer skin and appears white & pink, not the typical yellow color. This "baby ginger" is harvested after only 4-6 months of growth. Enjoy this special ginger: the flesh is firm, succulent, fragrant, peppery and sweet. Any ginger will do in this recipe.
For a special touch I cored a pineapple, then cut it into 1/2″ rings. Before grilling, it gets basted with a small amount of honey and peanut oil and simply charred. You could cut it into neat triangles and add it to the just-off-the-grill shrimp and dressing ~ OR place a slice on a plate with the shrimp on top, adding fresh arugula leaves, and drizzling with some extra dressing (see photos.)
Enjoy the outdoors!
Karen
NEXT WEEK: A Heirloom Tomato recipe !!