Gluten-Free Homemade Gnocchi ~ Worth the effort, fun to make and DELICIOUS! Gluten-Free Flour in the dough is easy to handle – yes… you can do this! Recipes for Brown Butter Sauce and Garlic Scape & Basil Pesto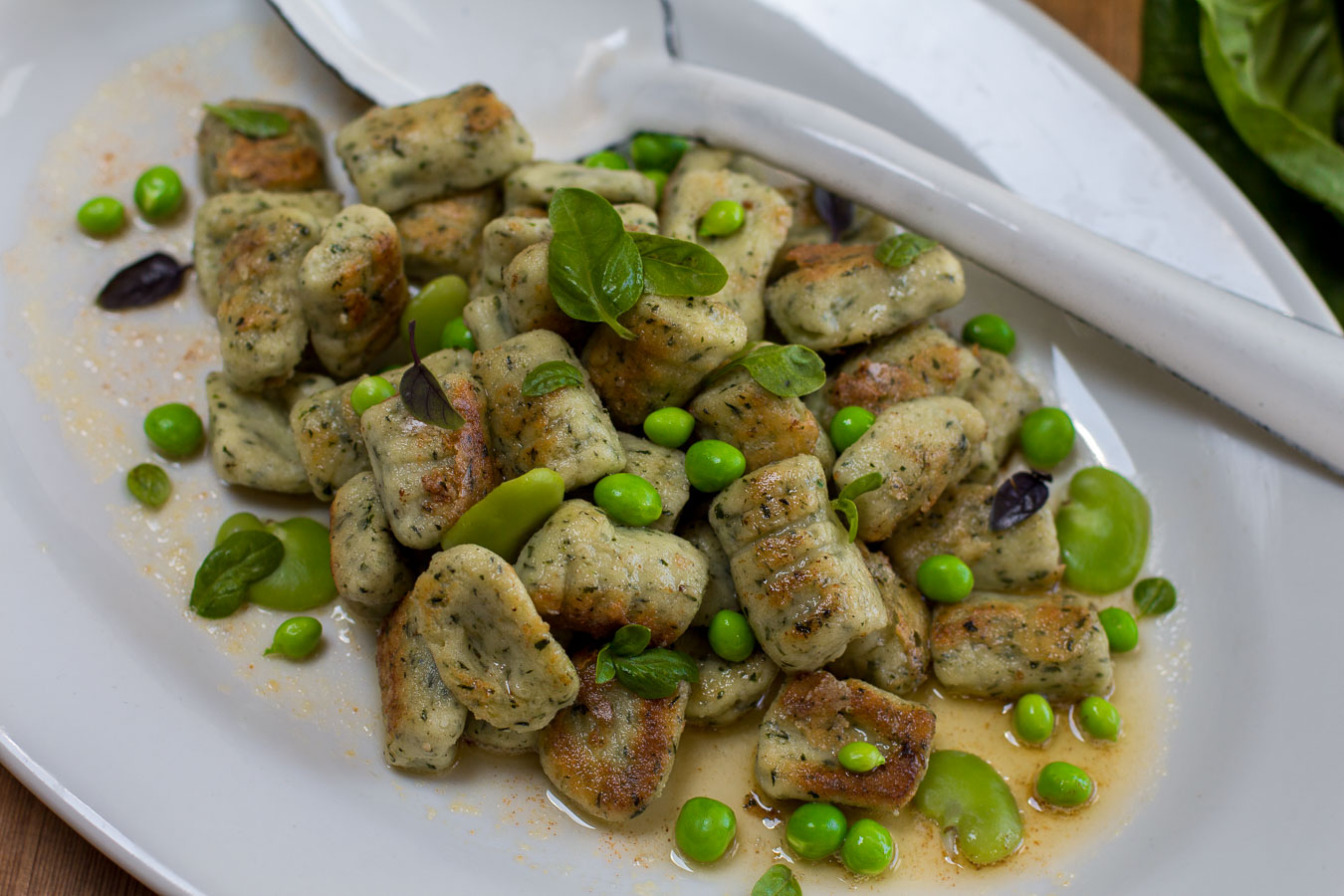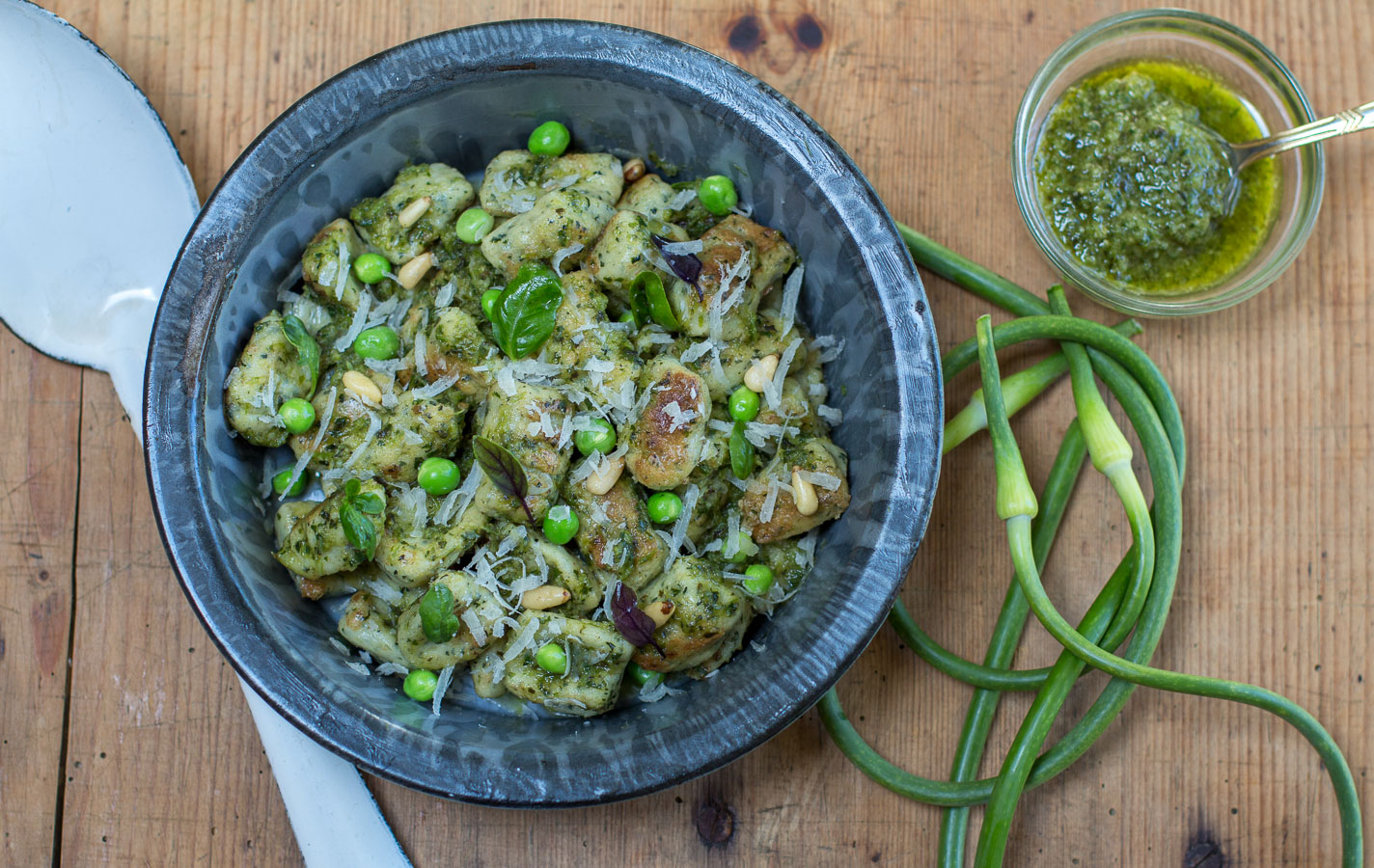 This is one of those recipes I love to make. The dough comes together quite quickly and is super-easy to work with!
Light an airy and super-flavorful gnocchi speckled with spinach – perfect with butter, pesto or marinara sauce.
See recipe for my two favorite sauces: 
Brown Butter Sauce and
Garlic Scape & Basil Pesto.
I add fresh shelled peas, fava beans, parmesan reggiano cheese,pine nuts and basil leaves.
A Gluten-Free Recipe that tastes just like the best, delectable gnocchi. Really. Actually, the gluten-free flour with a touch of xanthan gum helps it stay together.
To prepare: Make the dough… filled with yummy ingredients like fresh ricotta cheese and fresh spinach (I like these better than potato gnocchi, which are heavier) ~ which makes a very light gnocchi.
The dough will form neatly into a ball, then cut into 8 wedges, and roll each one into a long 3/4″ wide by 19″ long rope shape.
Then, cut into 1″ pieces and form the shape with the tines of a fork and a little pinch underneath.
Cook – poach actually in water until they float, in about 3 minutes, and cook another few minutes until cooked through and drain. That wasn't too hard!
I find it therapeutic to roll, cut and form. In a few minutes, light homemade gnocchi are yours to enjoy!
This is a big batch recipe. I love to freeze some for another night (see recipe for instructions) ~ or you can half the recipe.
Enjoy,
Karen