Bursting with Flavor and Color – this Naturally Gluten-Free Quiche makes the perfect hassle-free brunch, lunch or healthy dinner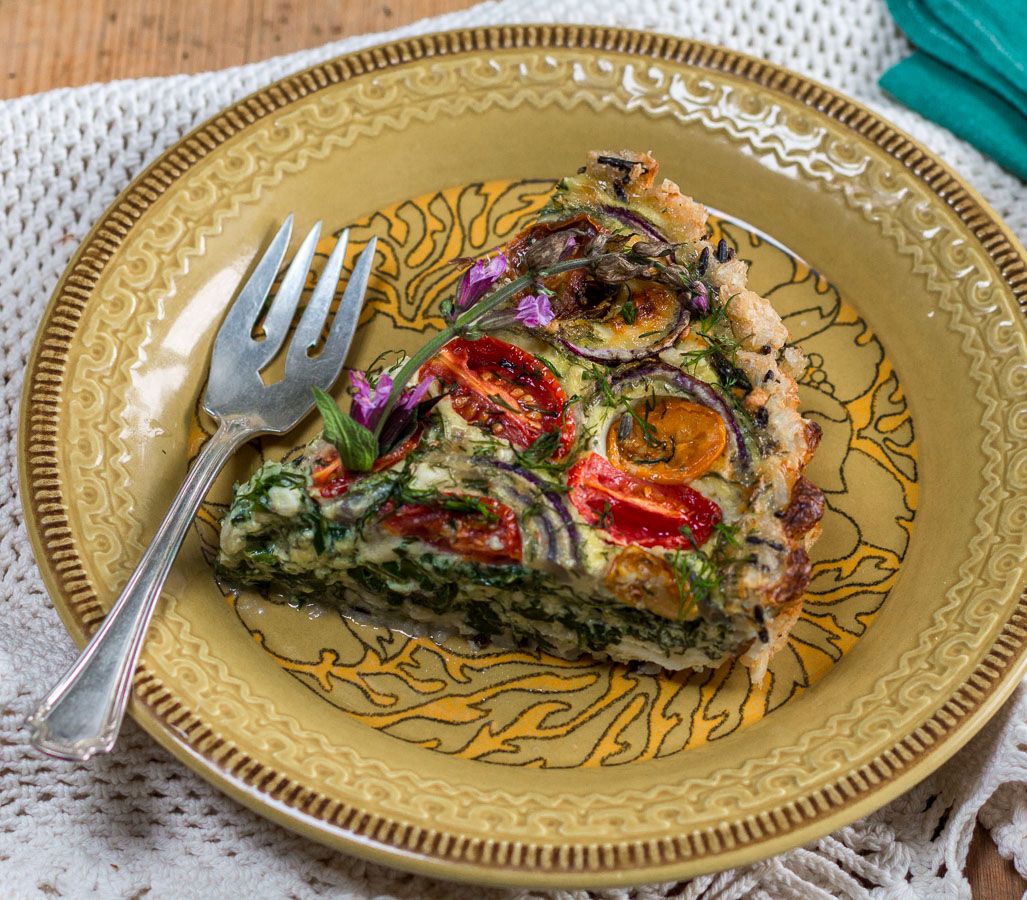 Quiche is perfect for breakfast, or with a salad for a light lunch or dinner. A creamy quiche made with a pressed-in Wild & Brown Rice Deep-Dish Crust is studded with Feta Cheese, Sautéed Spinach & Garlic, an Egg, Milk & Dill Custard and topped with Red Onion Rings and Colorful Tomatoes (that bake into the top.)
The flavors are quintessential Mediterranean; florentine (spinach) and provençale (tomatoes) are the primary ingredients.
It's always wonderful to serve a quiche for company, they are so pretty and are a complete meal. Feel free to use your favorite market-fresh ingredients in the proportions in the recipe.
Extra slices of quiche are welcome for a weeknight meal – freeze well wrapped slices and reheat for a healthy meal. A tossed green-leafy salad with a homemade vinaigrette will pair well with the wedges of quiche.
The way you prepare your quiche determines the healthiness of it. Homemade is best – you have control over the ingredients.
I have reduced the amounts of high-calorie ingredients (I use full fat milk; no cream), Feta cheese is a tangy alternative to more fatty cheeses. Increasing the amounts of spices or herbs (I use a lot of Dill!) creates a flavorful quiche that is healthier. Eggs are a good food for weight management because they offer satiety and energy for a small number of calories.
Check out my Gluten-Free Hemp Seed Pate Brisee Crust as an alternative – it's delicious.
A perfectly healthy, gluten-free meal – Enjoy!
Karen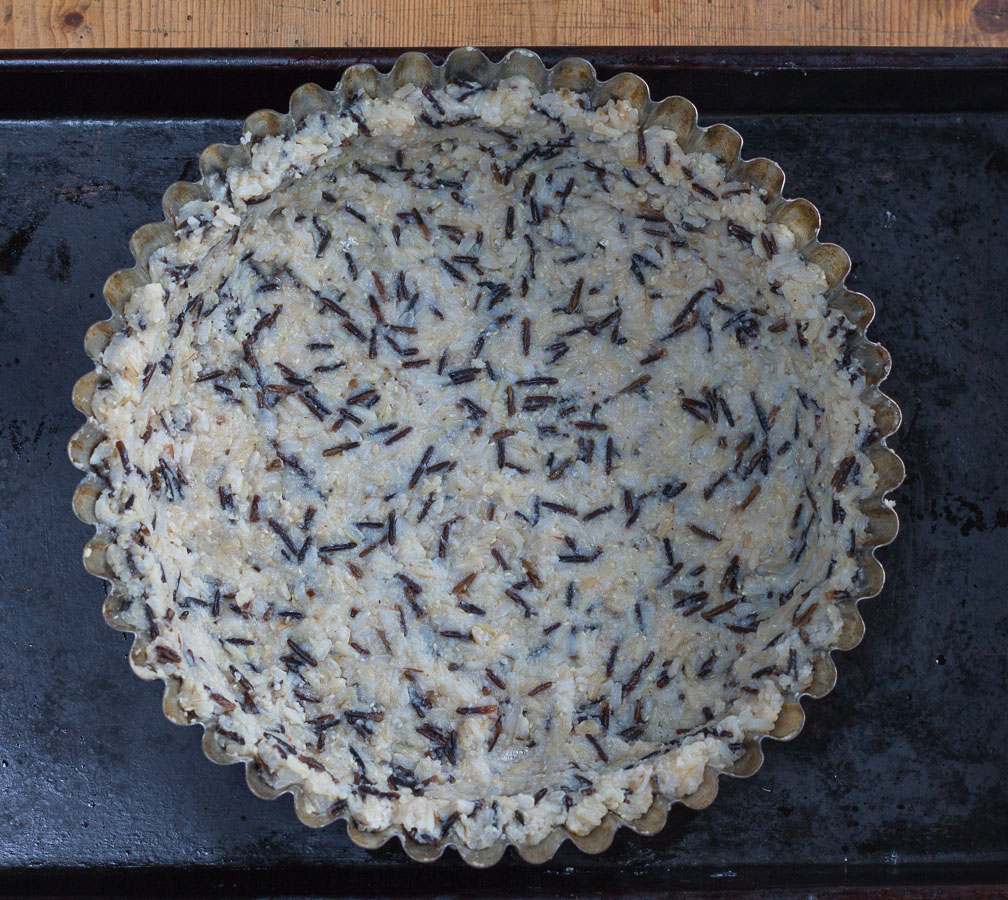 This Vegetarian Quiche is beautiful to look at loaded with vegetables – a healthy everyday meal