Short brown rice make a creamy risotto and gets a boost of color from a bounty of Spring Vegetables.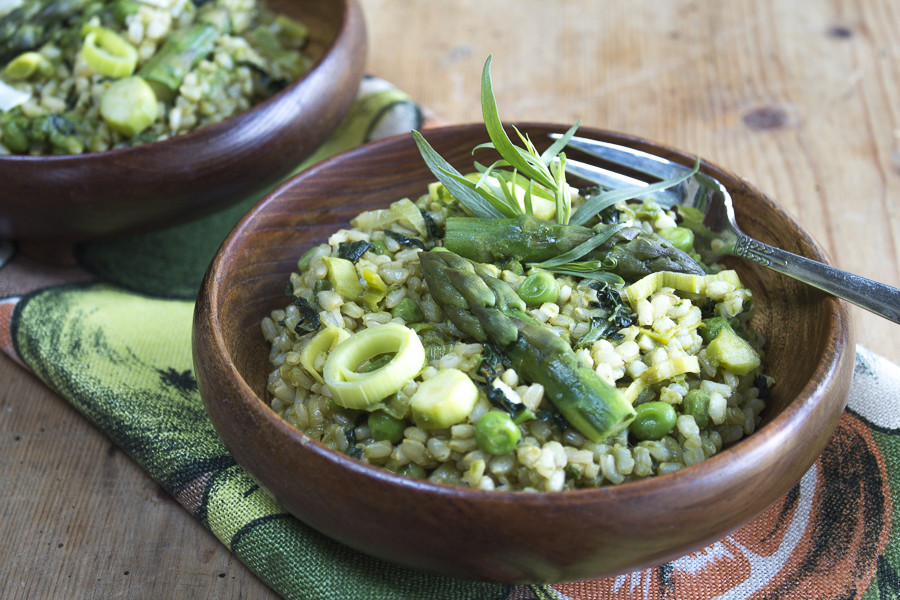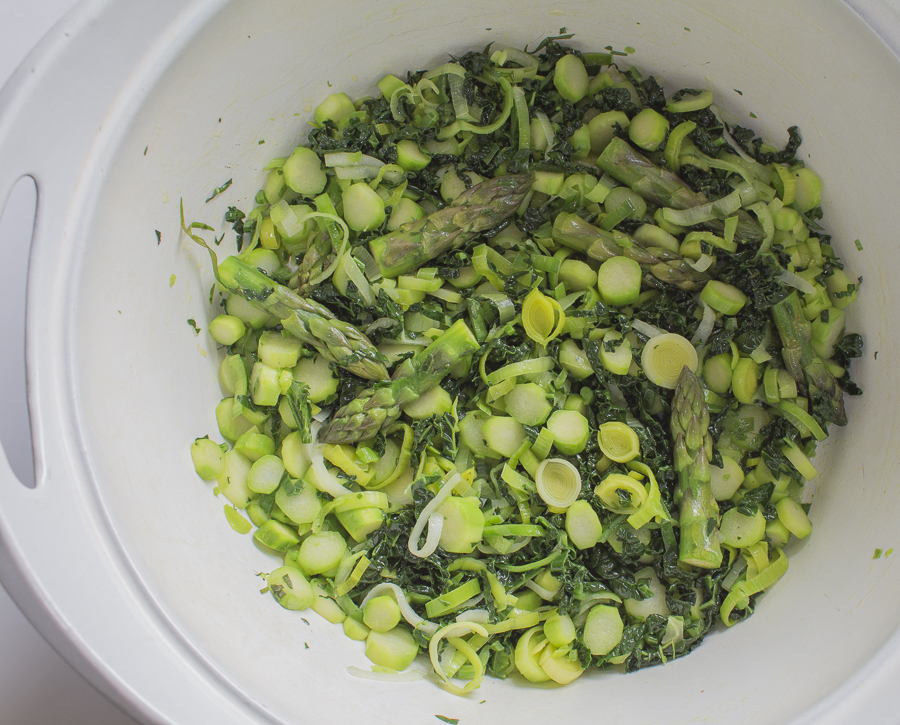 Brown rice is a great source of fiber, and really makes a wonderful, creamy risotto. Aborio rice is the classic choice, yet I love the nutty flavor of the short grain brown variety – couldn't we all use some extra fiber in our diet?
No need to stir for 45 minutes, in my technique, add some wine, and when absorbed – stir in 1 cup of simmering vegetable broth, and stir for 5 minutes. The rice will have started to absorb the broth, and let off some of its starch. Then, add the remaining amount of broth, cover and simmer over low heat until done and creamy.
Short grain rices have the ability to absorb liquids and to release starch and so they are stickier than the long grain varieties. The recipe is naturally gluten-free.
My favorite trick for keeping the color green: puree 3/4 cups of sautéed vegetables with 1/2 cup of stock – add the risotto at the end with the remaining vegetables. The green vegetables I have used are: kale, scallion, leek, asparagus,  jalapeños,  peas and the herb, tarragon. Use the ones you love… fava beans,  edamame and basil (in place of the tarragon) would be wonderful as well.
See an easy version of this recipe in today's MindBodyGreen!
http://www.mindbodygreen.com/0-24420/an-easy-leek-asparagus-kale-risotto.html
http://www.mindbodygreen.com
Enjoy!
Karen