Last minute Thanksgiving sides – Roasted Brussel Sprouts with Spiced Candied Pecans and
Chunky Cranberry Sauce with Pineapple and Ginger. It's the "sides" that make the feast!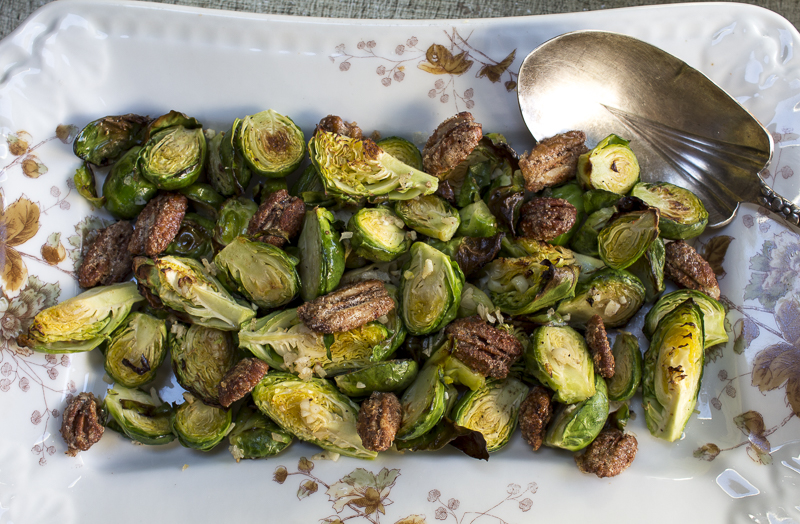 A family favorite, hashed Brussel Sprouts, each cut in quarters will cook quicker with each edge able to caramelize a bit. Candied Pecans are a snap to make and add a touch of crunch and sweetness to the vegetable! Make the day of your feast.
The only Cranberry Sauce I make – chunky, tart-sweet and loaded with fresh pineapple and a touch of ginger, a real crowd pleaser! Can make a few days ahead.
Also… my favorite new Sweet Potato preparation:
Happy and tasty Thanksgiving to all,
Karen